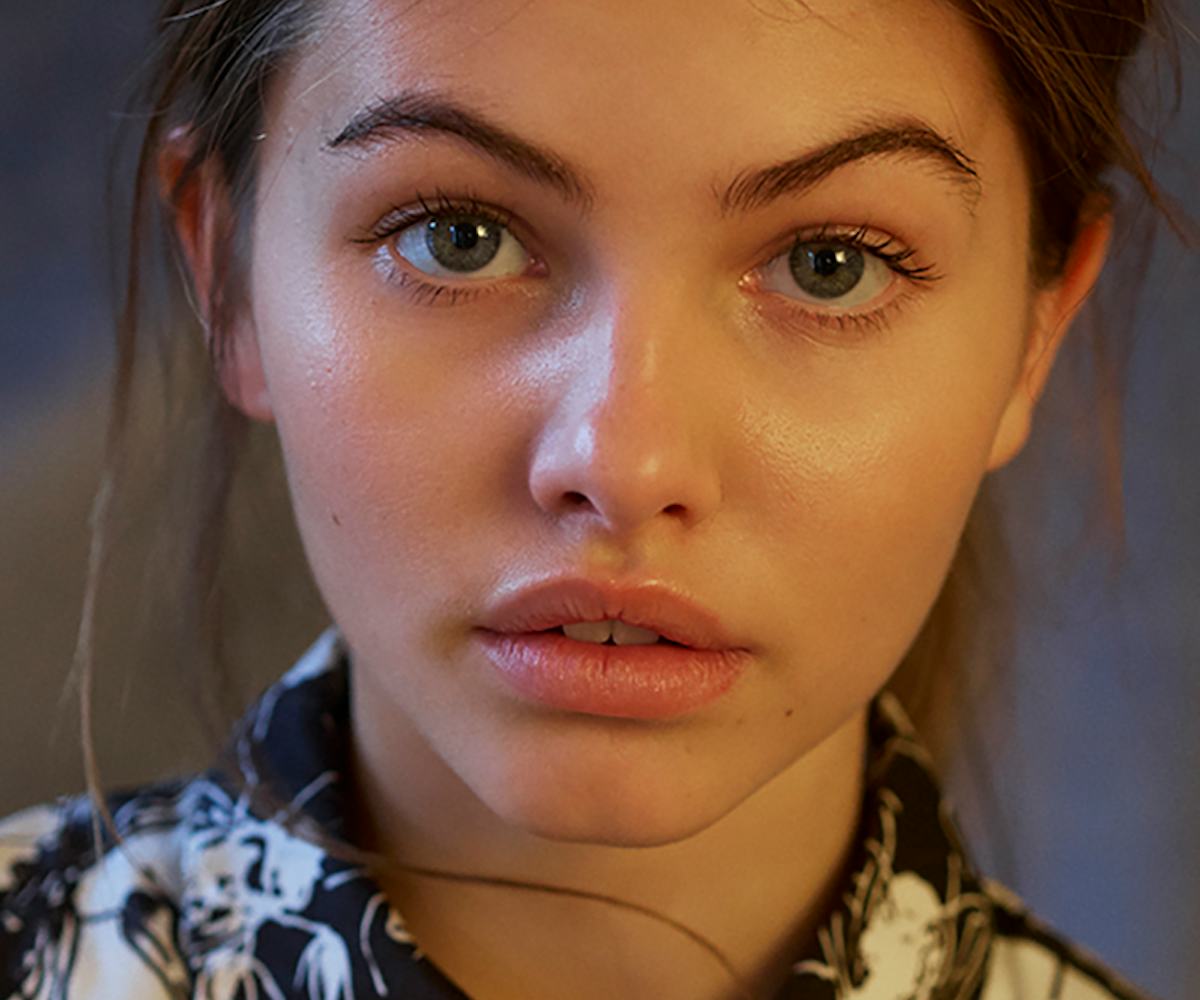 Photographed by Kristin Vicari. Top and shorts by Paul & Joe. Stylist: Jeanie Annan-Lewin. Hair: Helene Bidard at Artlist Paris. Makeup: Ismael Blanco at Agence Aurelien Paris.
Former Child Model Thylane Blondeau Is Coming Of Age
meet this month's "model citizen"
The following feature appears in the February 2016 issue of NYLON.
It's Friday night and the 14-year-old French model-slash-actress Thylane Blondeau has some pretty enviable plans for the weekend ahead. "Tomorrow is—I don't know how you say it in English—the avant-première of my movie [Belle & Sebastian: The Adventure Continues], so I've invited all of my friends and family and teachers to come and see it," she says excitedly over the phone from her home in Aix-en-Provence. Indeed, most teens could only dream of the life Blondeau has managed to carve out, complete with an Instagram full of pictures from trips to Saint-Tropez and selfies alongside the likes of Balmain's Olivier Rousteing—very #casual.
Discovered at the mere age of four (though she admits she was too young to remember it), she subsequently—and famously—made her childhood catwalk debut for Jean Paul Gaultier. Campaigns with Ralph Lauren, Lacoste, and Hugo Boss followed suit, as did a shoot with French Vogue, which stirred up controversy when some people found the images inappropriate for her age, catapulting Blondeau even further into the spotlight. But it was all part of the journey, and today the teen is building the foundations of an adult career, with the aforementioned foray into acting, editorials in publications like Teen Vogue, and a campaign for Eleven Paris' youth line included among her projects.
Click through the gallery to read the rest of the feature.