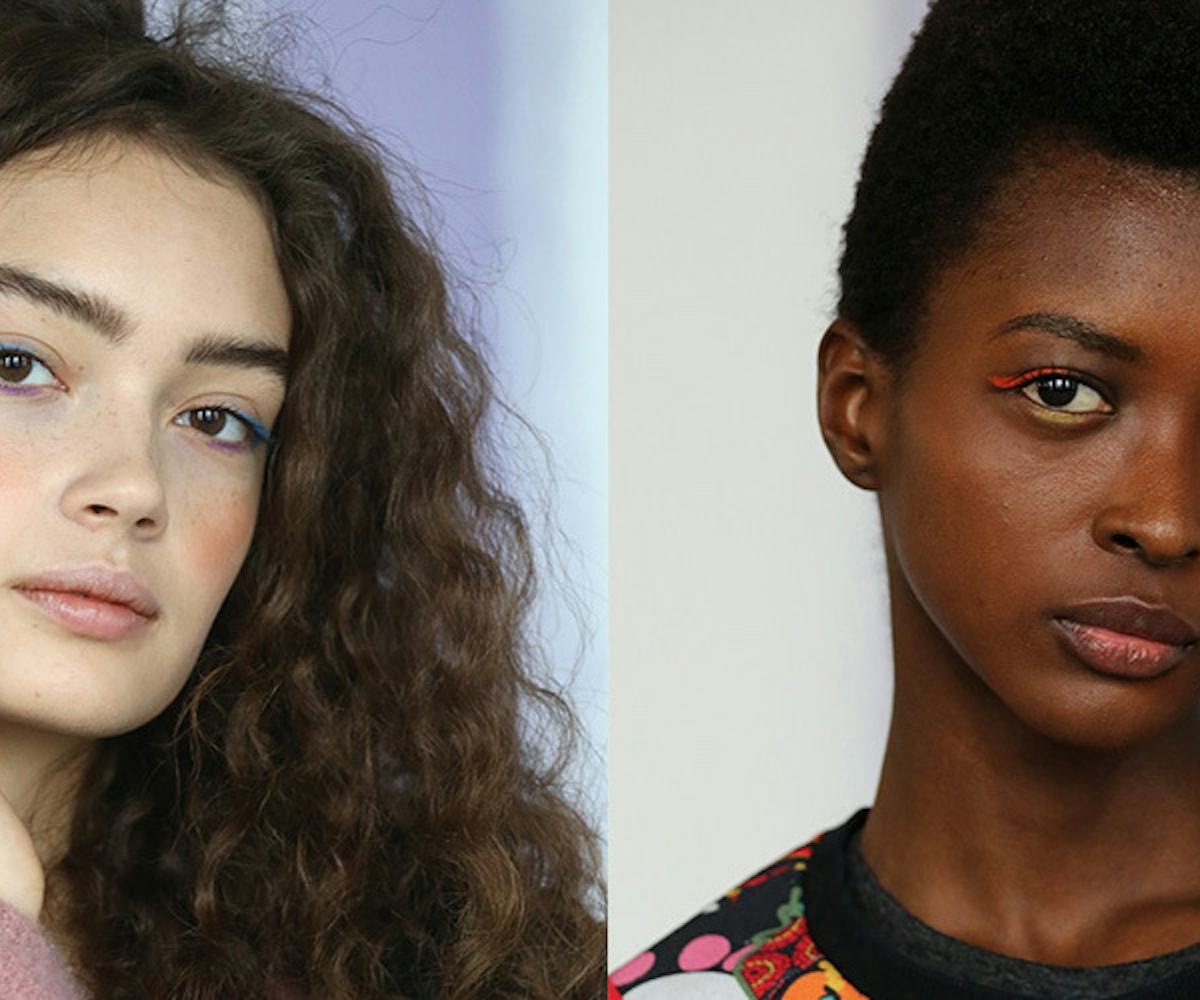 Photos by Mireya Acierto/Getty Images
Tibi's Eye Look For Fall Is All We Want To Wear This Spring
We're finally seeing some color in terms of runway makeup this season, and we're pretty excited. Following seasons of clean faces and subdued hues, we're welcoming back vibrant shades with open arms. Our favorite look so far (and the most wearable for every day)? Tibi's two-toned geometric eye.
The look was created by makeup artist Sarah Lucero, global executive director of creative artistry for Stila. Using the brand's Liquid Eye Shadow (in a new shade family, the Vivid + Vibrant, launching in fall) as eyeliner, she created a triangular wing that's punchy and cool yet somehow still subtle. The liquid shadow works like paint and dries flat, meaning it stays in place and is just pigmented enough to not be overpowering.
Lucero paired two colors together, such as yellow and red or blue and purple, depending on the model and the colorful Tibi pieces she was dressed in. Lucero swiped the first color across the lid, starting in the center and bringing it outward, with the second color carefully smeared across the center of the lower lash line. The skin was kept clean with slightly flushed cheeks, with an eye cream—Marula's 3-in-1 Rejuvenating Eye Treatment—applied to the apples for a naturally dewy sheen.
Pairing the look with effortless, subtle waves by Aveda and colorful half moon nails by JinSoon, it was overall a very fresh look—and while it may have been created for a collection of fall clothing, we think it's just the inspiration we were looking for this spring.