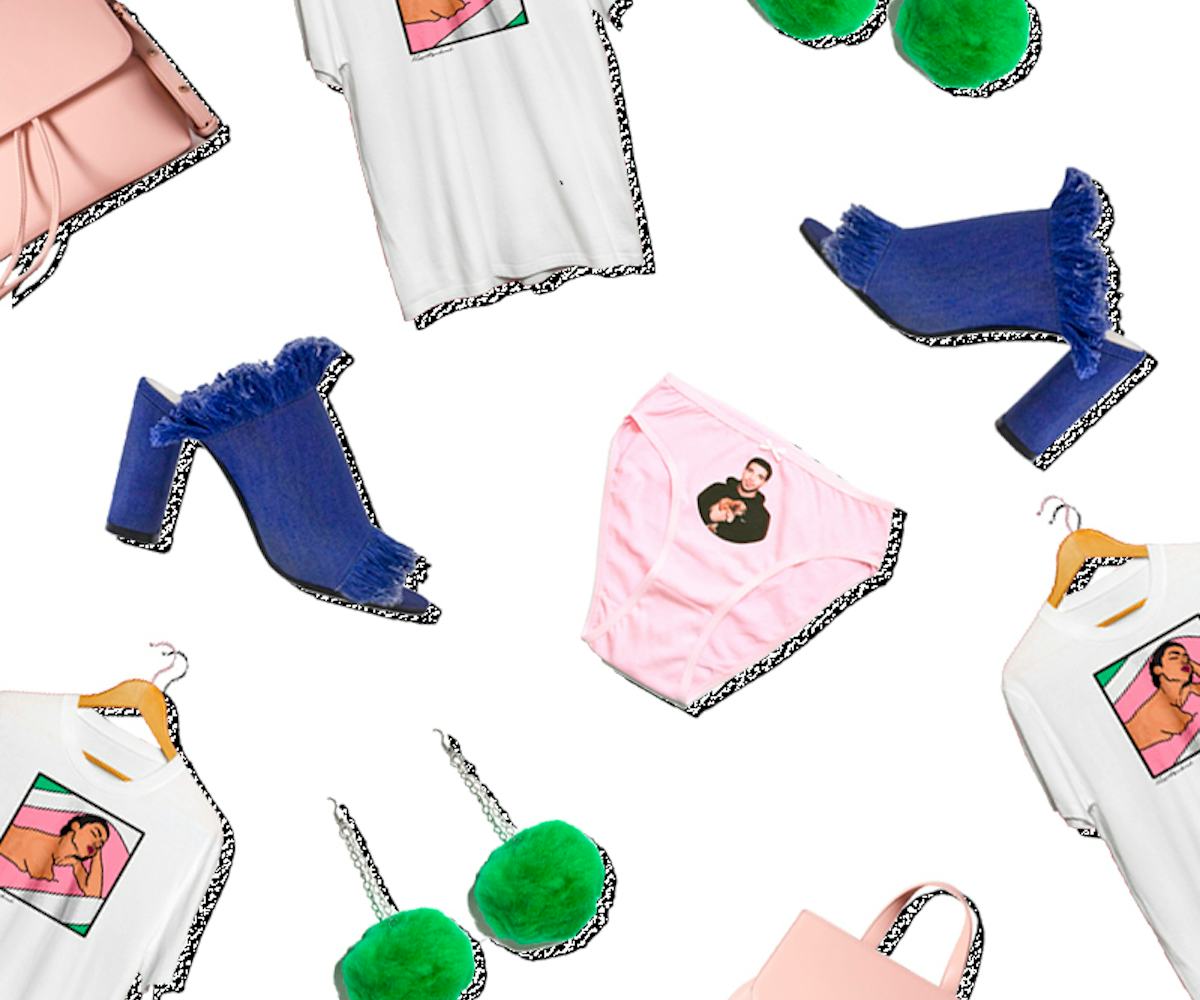 Tictail Is About To Become Your New Favorite Place To Shop
Get ready to discover the coolest brands you've never heard of
Feeling like your wardrobe or space is in a bit of a slump lately? Whether you're looking to discover a budding new clothing brand or aiming to spruce up your room with some off-kilter home goods, Tictail is here to answer your prayers—and is sure to become your new go-to shopping destination.
Tictail is a social shopping marketplace that sells hundreds of thousands of emerging brands while providing these independent designers with the platform they need to build an online shop. The Swedish-born site is like a more curated version of Etsy—with that Scandinavian vibe of minimal and clean. However, the majority of the up-and-comers featured, hail from all over the globe. In fact, the site already boasts more than 125,000 brands across 140 countries, with 2.5 million available items from clothing and accessories down to art and home décor.
With that said, you can find items at every price point from designer handbags with triple-digit price tags down to six-dollar pom-pom earrings. Whether you're in the market for a minimal button-down top, a pair of Drake granny panties, or some fringed denim mules, Tictail has you covered.
Happen to be in NYC? The brand has also opened a permanent store at 90 Orchard Street in the Lower East Side this past January, with a constant rotation of hand-selected products from Tictail's coolest brands. Spotlighting designers from cities such as Stockholm, Istanbul, San Francisco, Oslo, Tokyo, and more, there's no doubt you'll find something uniquely "you," and become a trendsetter amongst your friends in the process. 
We had Tictail curate a list of some of their favorite pieces-of-the-moment for us. Click through the gallery below to check them out, but be sure to check out the site to discover even more.
Arethe Stockholm, Elissa Shirt, $94, available at Tictail.
DAVIDCATALAN, PROM Glitter Pink Backpack, $144, available at Tictail.
JENNIE-ELLEN, could'a would'a should'a, $139, available at Tictail.
Hieleven, Shoulder Bag in Baby Pink, $119, available at Tictail.
LOSERLAND, 420 Poof, $6, available at Tictail.
Unmentionable Undies, 'Folking Florals' Mesh and Mirrored Apploque Fringed Halter-Neck Crop, $46, available at Tictail.
MES DAMES, Prim Shirt in Denim Blue, $176, available at Tictail.
Chill Af, Art Af, $12, available at Tictail.
Whip Appeal of Sweden, Ice Cream Reversible One Piece Swimsuit, $115, available at Tictail.
Korstigekrab, Pink Bath, $20, available at Tictail.
POSH Organics, Organic Pink Himalayan Sea Salt Body Scrub, $18, available at Tictail.
Drake Panties, Baby Pink Drake Panties, $16, available at Tictail.
Enamel Chin, Fruit Boot Lapel Pin, $8.88, available at Tictail.
Please Paris, Kelly Silver, $511, available at Tictail.
Apipi Leather, Genuine Leather Shoulder Bag in Sweet Pink, $139, available at Tictail.
JENNIE-ELLEN, Gosh Glitter, $70, available at Tictail.