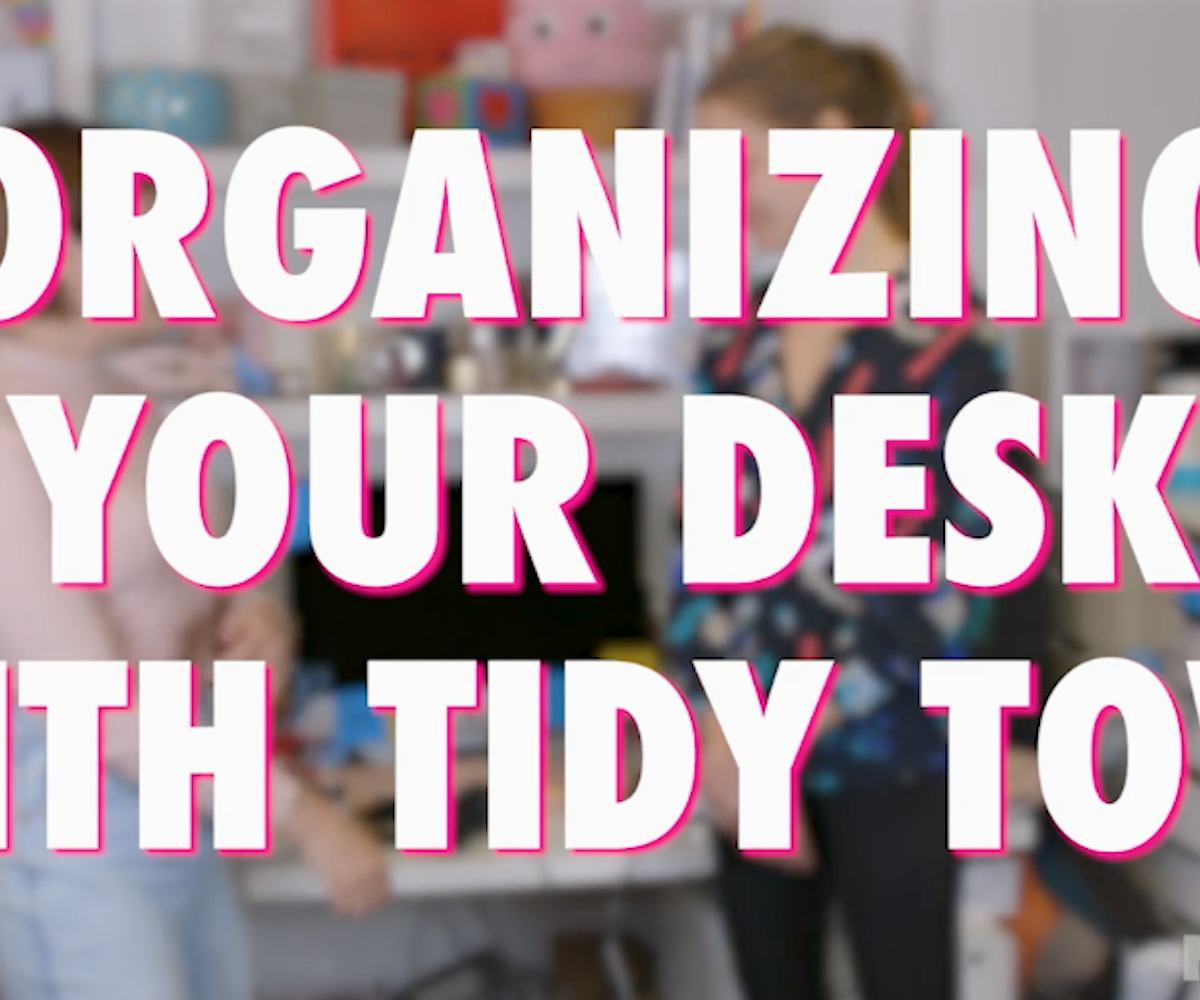 Here's How You Can Organize Your Cluttered Work Space
"When in doubt, throw it out"
Does your work space need some TLC? Have you filled all your cup holders with too many pencils, pens, and markers that you don't need? Are you losing focus at work because everything just seems too chaotic? Same!
Our associate fashion and beauty editor, Jenna Igneri, was feeling more stressed out than usual at work, and came to the conclusion that her desk space was the source of her struggle. So, she teamed up with Tidy Tova, a New York City-based organizer, to try to help get her desk together.
The duo not only cleaned up her desk, but wanted to provide you with the tools you need to do the same. Watch Jenna transform her desk in the video below, and follow the tips listed below to do the same. 
Directions
Collect all the garbage
Keep only what you use
Clean and clear your desk
Use only one master to-do list instead of scattered notes
Keep like-items together
Use a "yes/no" system for items in abundance
Use a paper organizer to reference your files
Maintain!
Credits:
Camera: Dani Okon and Charlotte Prager
Editor: Dani Okon