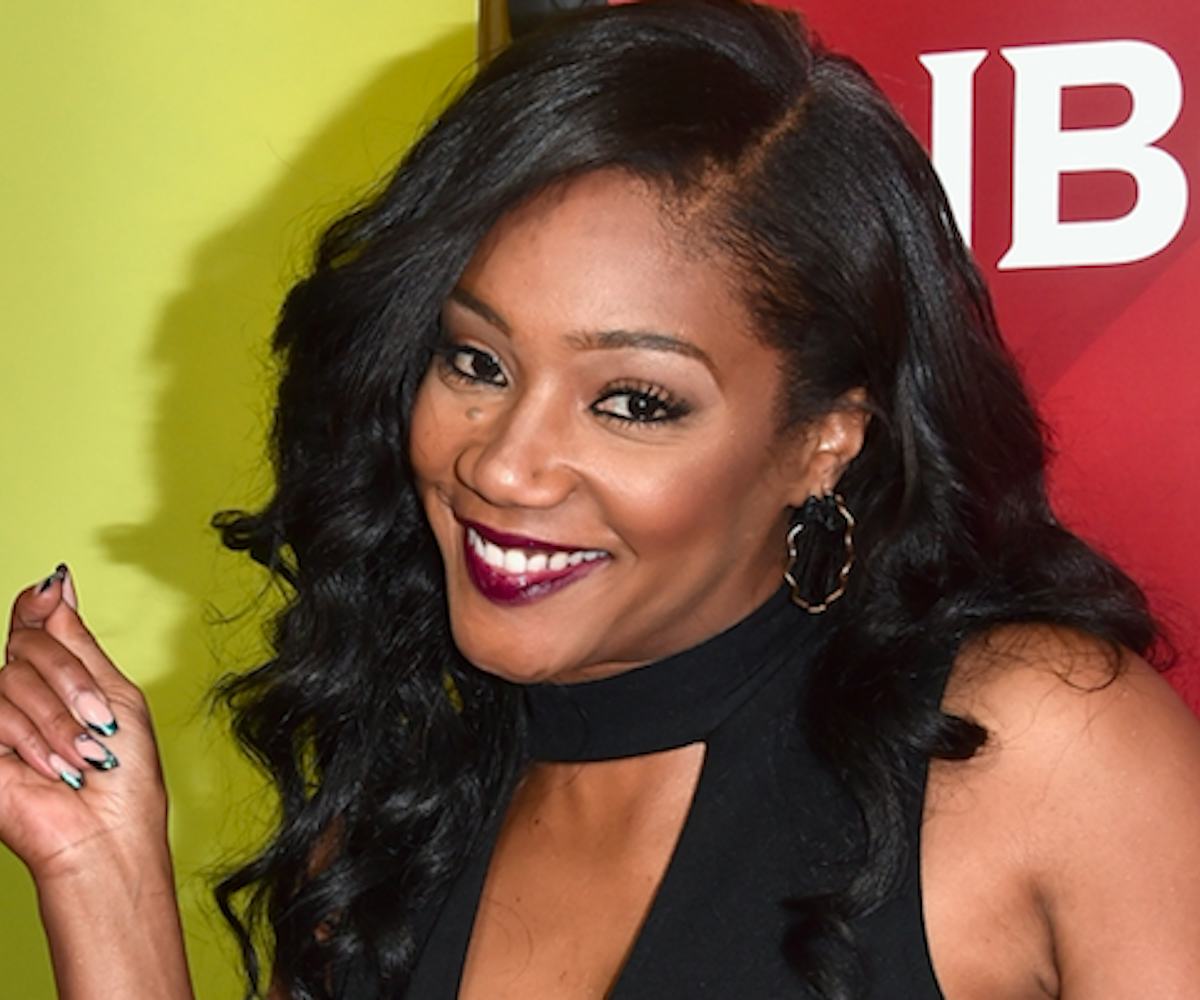 photo by Alberto E. Rodriguez/Getty Images
Tiffany Haddish Will Star In A New Netflix Animated Series
From the creators of 'Bojack Horseman'
Tiffany Haddish has been very busy lately. Earlier this year, she snagged a deal with HBO and this followed the late-2017 release of her first book, The Last Black Unicorn. But things definitely aren't slowing down for the comedian, who, it has just been announced, will be in a brand-new animated series for Netflix.
According to The Hollywood Reporter, the Girls Trip actress will star in a new Netflix animated series titled Tuca and Bertie, from the creators of Bojack Horseman. The streaming service has already placed a 10-episode, single-season order for the show that centers on the friendship between two bird women living in the same apartment building. Tuca—played by Haddish— is a cocky, care-free toucan, and Bertie is an anxious, daydreaming songbird. The voice actor for Bertie has yet to be announced. 
Lisa Hanawalt, the producer and production designer for Bojack Horseman, created the comedy series. She will also be the executive producing the show with Haddish and her Bojack team. "I'm so freakin thrilled to announce this thing I've been working on!" she wrote. "Tuca and Bertie, starring the incrediwonderful Tiffany Haddish."
She also noted that the two animated worlds won't exist in the same universe. So, sorry for those hoping that Tuca and Bojack would cross paths.
There's also no word on when we can expect the series, but we'll be the first to queue it up once it does. That, and everything else Haddish is bound to be in.