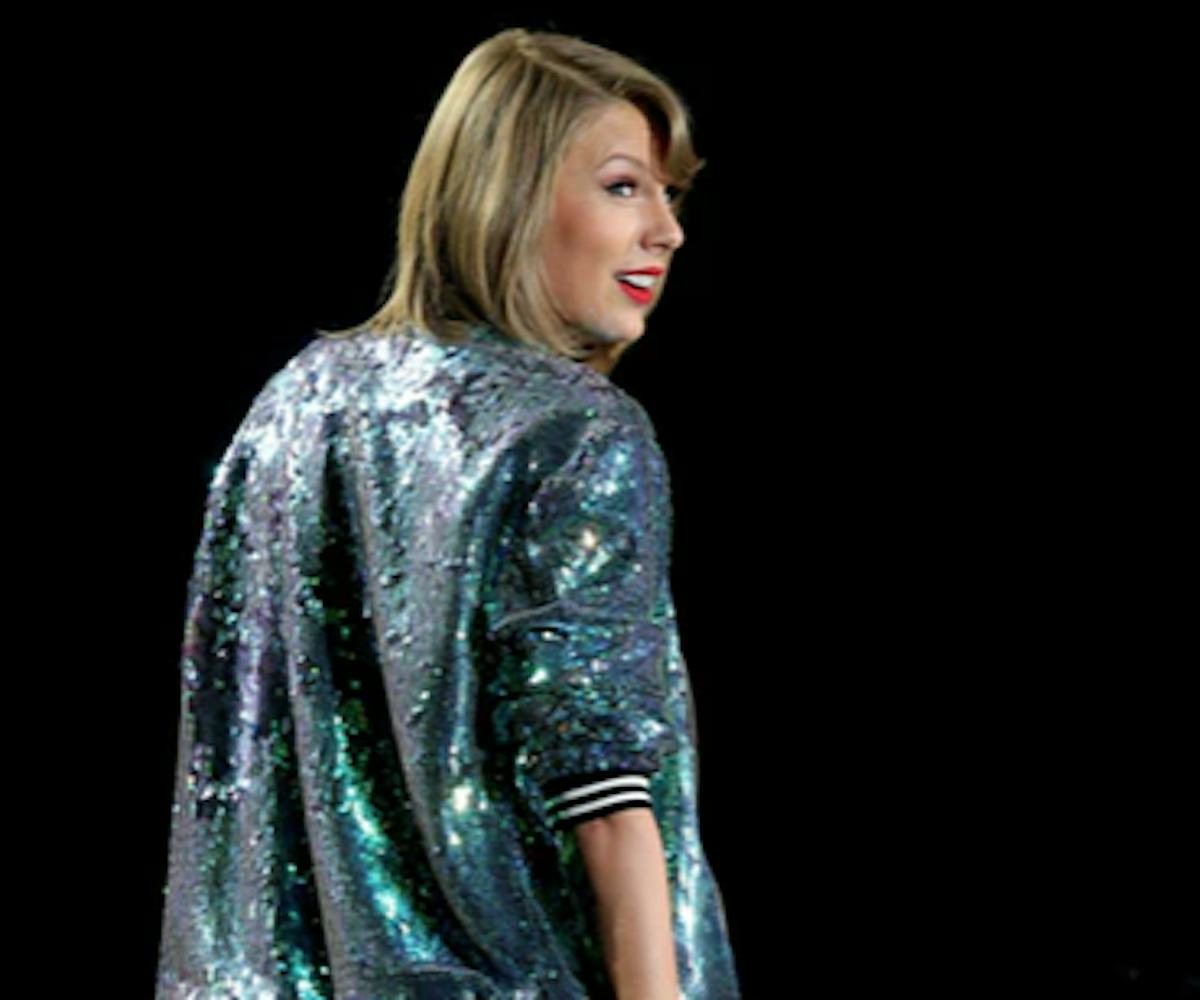 PHOTO BY GRAHAM DENHOLM/GETTY IMAGES
Should Taylor Swift Be Included On The 'TIME' Person Of The Year Cover?
Is she really one of the "Silence Breakers"?
Today, TIME magazine announced its Person of the Year: The Silence Breakers. The term signifies the countless women who have spoken out this year about the systemic injustices and abuse that exist under a system of patriarchal white supremacy, so this choice is kind of the opposite of picking Donald Trump. And anything that's the opposite of Donald Trump is alright with us.
The cover itself features five women: Ashley Judd, Taylor Swift, Adama Iwu, Susan Fowler, and Isabel Pascual. While Judd and Taylor are both instantly recognizable to most people, and notable for their respective roles this year in combatting sexual abuse in Hollywood and the music industry, the other women might not be as widely known, though their impact is just as profound. Fowler is the former Uber employee who wrote about the culture of harassment at Uber; her exposure of the toxic environment led to the resignation of Uber CEO Travis Kalanick. Iwu is a lobbyist for Visa who has been working to expose the rampant sexual harassment occurring in the California state government. And Pascual (a pseudonym) is a California farm worker from Mexico who has joined in on protests against sexual violence and tells Time about how difficult it is to deal with harassment from a position of powerlessness. There is also the arm of another woman, who is cropped out of the photo to represent the many women who can't come forward with their stories, for fear of retribution, economic devastation, and other reasons.
The extensive accompanying article includes deeper coverage of the #MeToo movement, which was started by Tarana Burke 10 years ago and recently revitalized following the exposure of Harvey Weinstein as a serial predator. Other women, like Rose McGowan, who have been vocal about the rampant sexual abuse in our society are in the article as well.
TIME editor Edward Felsenthal told TODAY that the #MeToo movement is "the fastest moving social change we've seen in decades and it began with individual acts of courage of women and some men who came forward to share their stories… We look at the degree to which this is just the beginning." Without taking anything away from the women and men who have come forward with their stories, this statement does ignore, as New Yorker writer Doreen St. Felix pointed out on Twitter, the Black Lives Matter movement, whose ongoing work, not least in the sphere of public protest, was a model for things like the Women's March.
Swift's inclusion on the cover has also incited some controversy, considering many people think Swift is just as known for her silence on important issues (i.e. her feelings on Trump), as for her outspokenness. Others, like Esquire senior culture editor Tyler Coates, note that "it's kinda weird that 'silence breaker' Taylor Swift tried to sue a blogger for an op-ed about white supremacists who like her music." And it really is! While we understand that Swift's role in highlighting the culture of harassment in the music industry is important and should be noted, it was disconcerting to see her on the cover when so many other women—notably, Burke—could have been there instead.
That said, we're certainly relieved not to have to see Trump's face on another magazine cover. Although we wouldn't really mind if TIME's 2018 Person of the Year was another old white guy: Robert Mueller.