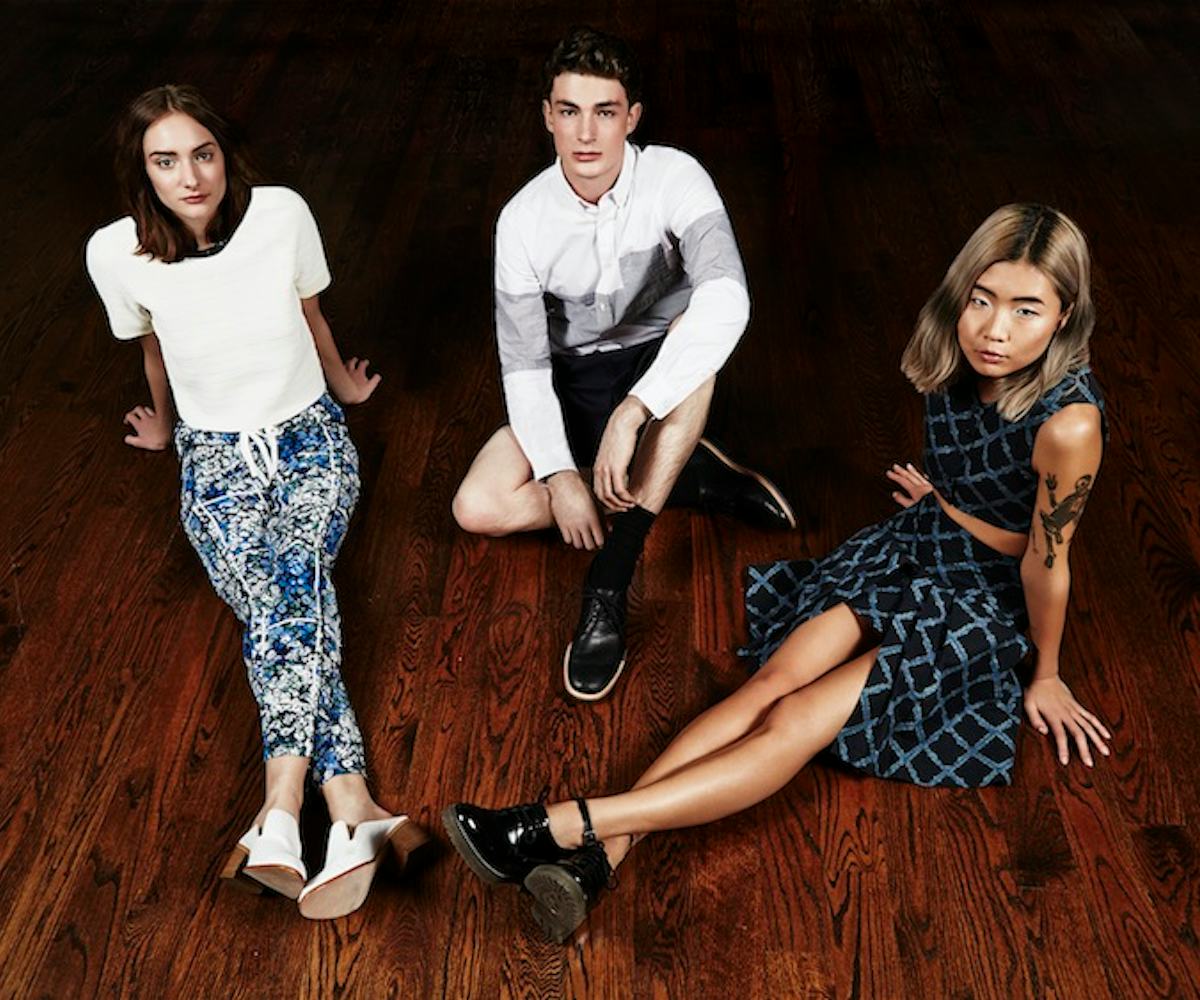 styling by haley lowenthal, makeup by jenny smith at nars, hair by bethany brill
first look: timo weiland
sail away to your dream spring wardrobe.
NYLON and New York label Timo Weiland go way back. Over the years we've hung out backstage with designers Timo Weiland and Alan Eckstein on NYLON TV; we've tracked (and lusted after) every single piece at the runway shows, and considering the fact that we were there when the brand's first piece--a simple vinyl wallet--hit the market back in '08? Let's just say these guys have had a well-earned spot in our closet since Day One.
Better make room for even more Timo, because the new spring lookbook has arrived...and even better, the collection is inspired by Instagram! Well, sort of.
According to Eckstein, "When we came together to put our inspiration on our wall, we all automatically printed out pictures of our Instagram (something we never did before), so it's this idea of reality. It's also the idea that New Yorkers tend to travel often in the summer, but when a typical New Yorker leaves this metropolis they really bring the culture with them."  
This sense of reality--and vacation, because everyone's travel grams are the best--are the backbone of this season's crop of preppy striped dresses, sporty anoraks, and everything in between. Even if you haven't planned your Memorial Day Weekend, let the awesome Timo Weiland lookbook be the style inspiration behind it. Now that you've got your outfit ideas, the only thing left to do is figure out where you're going....