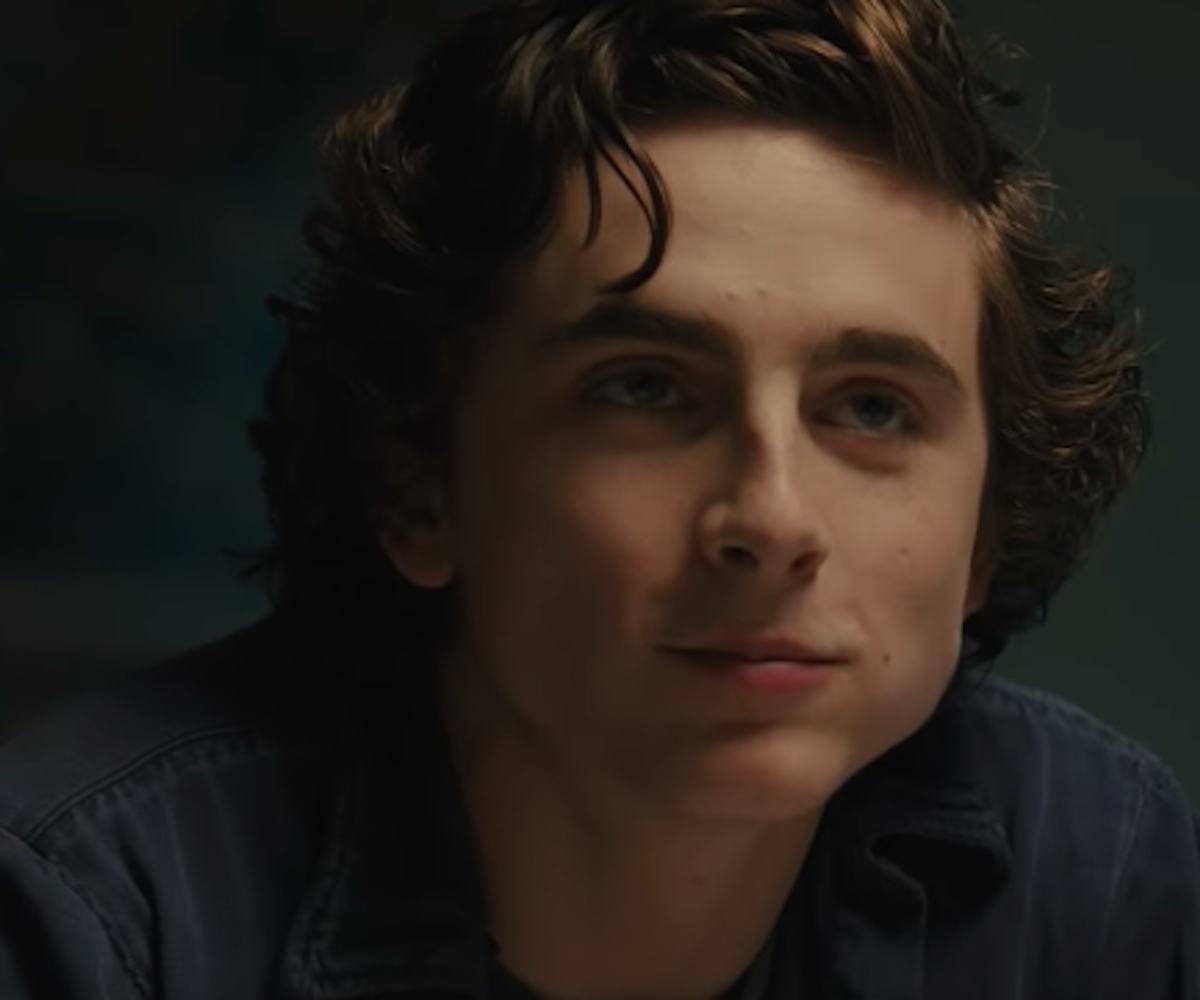 screenshot via youtube
Timothée Chalamet Is A Struggling Drug Addict In The 'Beautiful Boy' Teaser
Prepare to cry your eyes out
Internet boyfriend Timothée Chalamet will break your heart this fall. The Call Me By Your Name actor will be starring in a heart-wrenching drama, Beautiful Boy, as a teenager named Nic who is struggling with a spiraling meth addiction.
The film is based on the books Beautiful Boy by David Sheff and Tweak by Nic Sheff, which chronicle Nic's addiction from different perspectives. Steve Carrell will play Nic's father, David, who struggles to cope with his son's drug habits.
The drama, which is directed by Felix Van Groeningen and has Brad Pitt as a producer, has yet to release a full trailer, but Amazon Studios released two teasers that give us a little taste of what we can expect. In the first teaser, we see Nic go from a fairly happy teenager to telling David he is "attracted to craziness" and that David is embarrassed that he was "this amazing thing, your special creation or something, and you don't like who I am now." In the second, we see David suggest that he and Nic go surfing, to which Nic replies that he is kind of "into other things now."
There's no word on the film's release date, but we can expect it to be out sometime this fall. Until then, watch the two teasers, below.