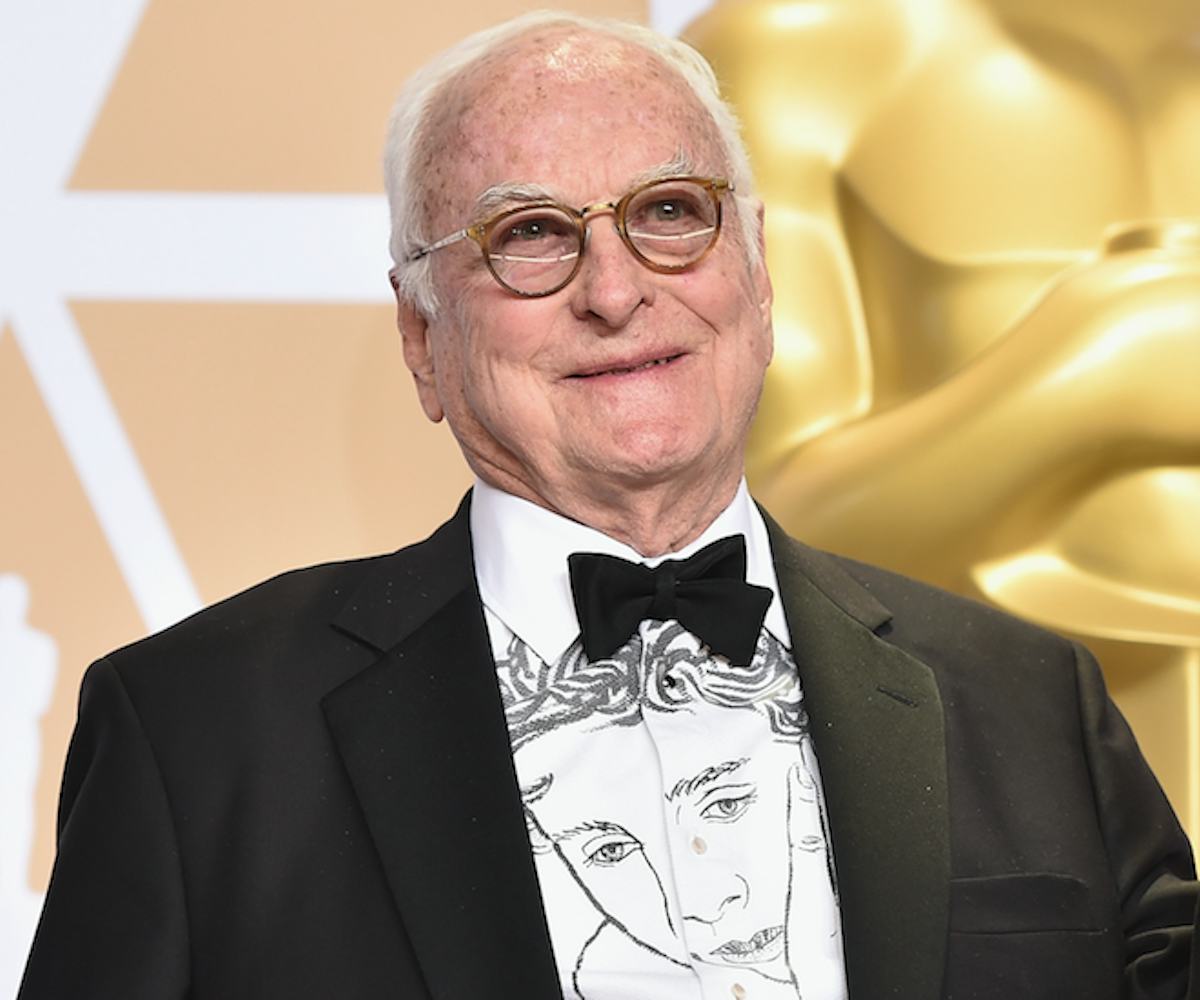 Photo by Alberto E. Rodriguez / Getty Images
You Can Now Get Timothée Chalamet's Face On Your Shirt
As modeled by 'Call Me By Your Name' screenwriter
Sunday's Academy Awards featured a lot of showstopping fashion moments. But among the bevy of flowing dresses and fancy updos, one look stood out among the rest. James Ivory—the seasoned screenwriter who won the Best Adapted Screenplay Award for his adaptation of André Aciman's novel, Call Me By Your Name—took to the red carpet in a dress shirt that featured everyone's favorite rising star: Timothée Chalamet. Yes, really.
The shirt, which features Chalamet's character Elio staring off into the distance, was a one-of-a-kind, handpainted piece designed by artist Andrew Mania. And lucky for you, the shirts are for sale. Mania confirmed via the comments section on his Instagram that the shirts can be commissioned or done directly. The prices of the shirts have yet to be announced.
Mania told Vogue that he is also working on a t-shirt version. Take a look at Mania's work here and contact him via DM to get your hands on your own.