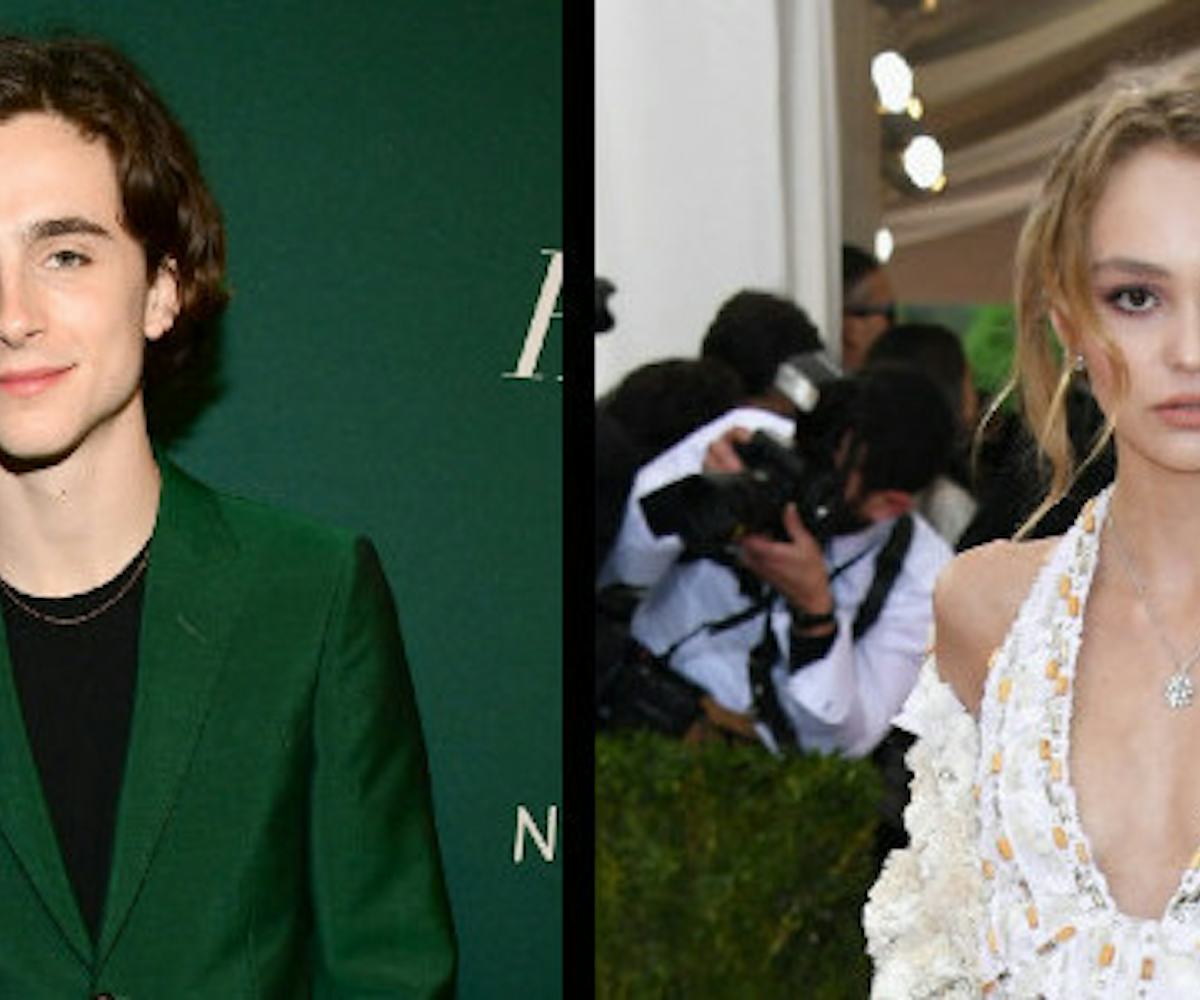 Photos By Emma McIntyre & Larry Busacca/Getty Images.
Timothée Chalamet And Lily-Rose Depp Confirm They're Dating
UPDATE 10/23/18: Earlier this month, fans began speculating that Timothée Chalamet and Lily-Rose Depp were dating after the two were seen hanging out together and allegedly "making out," per sources. However, the power couple confirmed that they are more than just friends after paparazzi spotted them sharing a kiss in a rain over the weekend. According to E! News, Chalamet and Depp went on a date to Blue Ribbon Fried Chicken in NYC and were photographed kissing in the rain. Check out the photos of them together, here.
—
Timothée Chalamet and Lily-Rose Depp sparked dating rumors after they were photographed in NYC over the weekend.
The two actors, who recently finished filming The King together, were seen "enjoying themselves" at a downtown coffee shop, according to E!. They were also apparently hanging out in Central Park and holding each other on a walk around the city. 
Not only that, but, according to Us Weekly, Chalamet and Depp were "spotted making out" yesterday. "They were walking down the street and he stopped her and pulled her close," an eyewitness told the tabloid. "They started making out for a while, for over a minute." The source also added that they looked like "a new young couple in love."
Talk about a potential power couple. Check out the fan snaps, below.