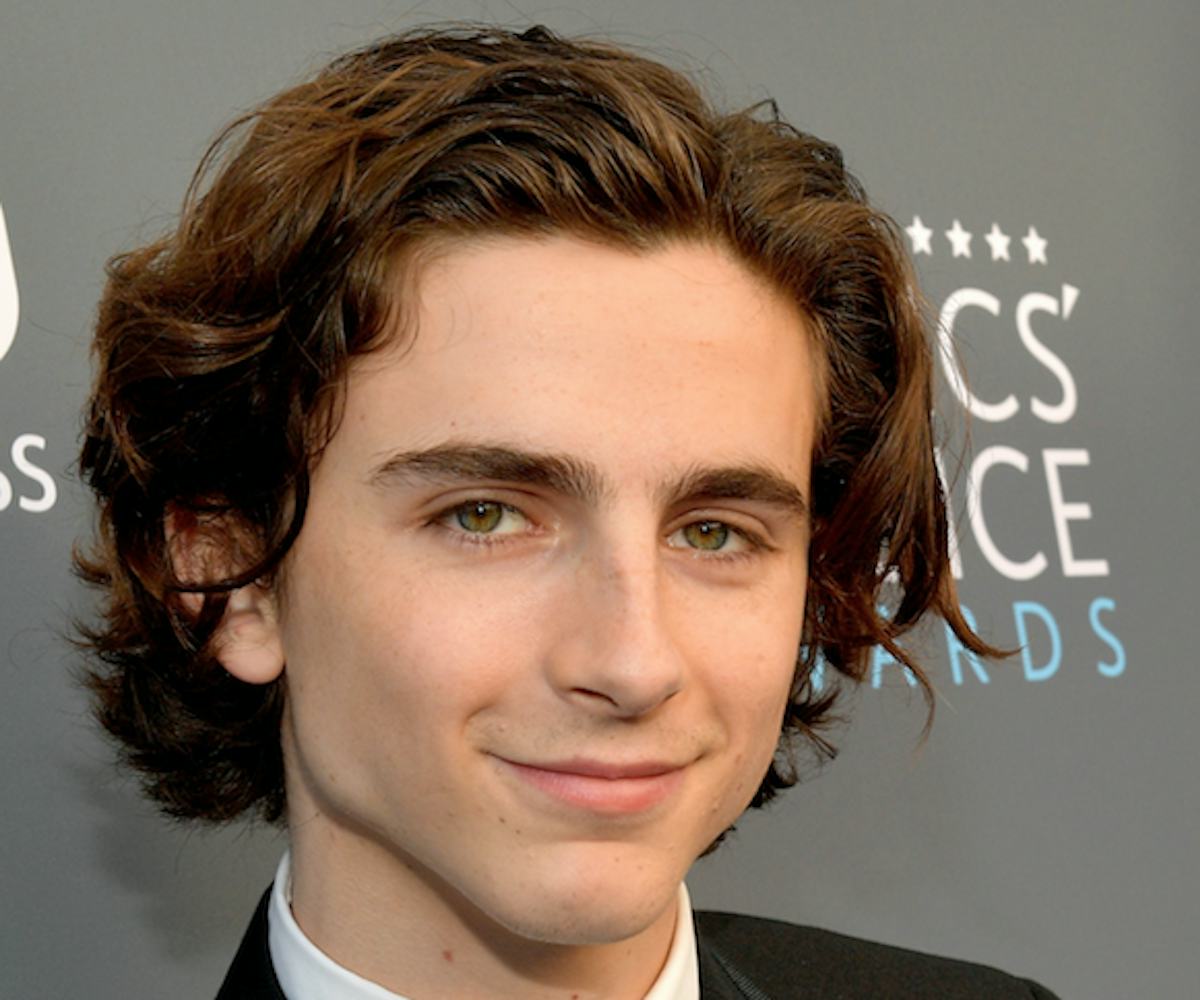 photo by Matt Winkelmeyer/getty images
Timothée Chalamet Doesn't Want To Profit From Woody Allen's Film
He'll be donating his salary to Time's Up, RAINN, and The LGBT Center in New York
Timothée Chalamet has become the next star to disassociate himself from alleged sexual abuser Woody Allen. The Call Me By Your Name actor took to Instagram to address the controversy surrounding his decision to work with the director on his latest film, A Rainy Day In New York, stating that he doesn't want to profit from his role in the film and will be donating his salary in full to Time's Up, RAINN, and The LGBT Center in New York.
"This year has changed the way I see and feel about so many things; it has been a thrilling and, at times, enlightening education," he wrote. "I have, to this point, chosen projects from the perspective of more seasoned actors I admire. But I am learning that a good role isn't the criteria for accepting a job—that has become much clearer to me in the past few months, having witnessed the birth of a powerful movement intent on ending injustice, inequality, and above all, silence."
He cites that he hasn't been able to speak out about his role in the film due to "contractual obligations" but notes that he "doesn't want to profit from my work on the film, and to that end, I am going to donate my entire salary to three charities: TIME'S UP, The LGBT Center in New York, and RAINN. I want to be worthy of standing with the brave artists who are fighting for all people to be treated with the respect and dignity they deserve."
But Chalamet isn't alone in his decision. A few days ago, his Rainy Day co-star Rebecca Hall announced that she would no longer be working with Allen after "reading and re-reading Dylan Farrow's statements," in which Farrow accused Allen of repeatedly sexually abusing her as a child. Lady Bird director Greta Gerwig and Mira Sorvino also expressed similar sentiments about working with Allen over the past few weeks. 
While it's upsetting that many still choose to work with problematic figures despite knowing the heinous accusations against him (yes, we're looking at you, Selena Gomez), being vocal about the problem and helping to contribute to charities that want to make change is a step in the right direction. But next time, just, like, turn down the role.