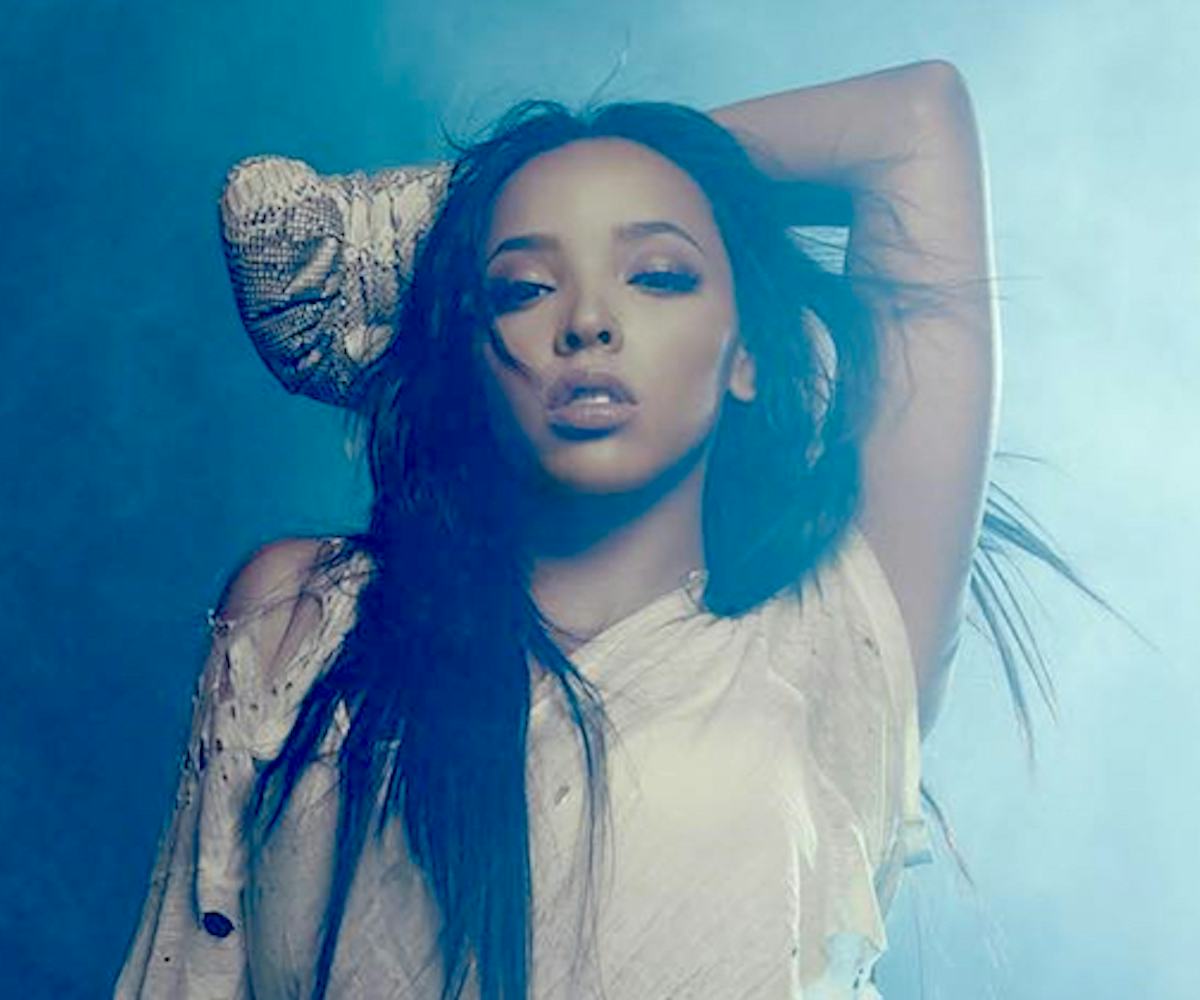 Can You Tell What's Different About This Remix Of Tinashe's 'Player'?
listen very, very carefully.
There are things that are different about this official remix of Tinashe's amazing hit single, "Player"—but one of these things is more important than all the others. Can you figure out what it is?
Well, it's easy to see that rising producer Jai Wolf has taken the track from a sultry hip-hop hit and transformed it into a cosmic club anthem. But it's not a banger. Rather, it's light on its feet and warm. As The Fader says, "It's more CHVRCHES than Skrillex." So true.
That, however, is not the big difference here. As important as it is to hear Tinashe recast and reworked to play in different spaces, the change in BPM and the addition of layers of synth aren't the most notable things.
How about you take a listen for yourself? Take a minute (or three). 
There! Did you hear it? Did you hear the difference? Did you notice? Yes, it's really a case of less being more, of addition by subtraction. Regardless, but simply deleting one thing about the original version of player, Wolf has created a real winner. Yes, there was a take on the original that did the same thing, but it's great to hear that same strategy used on a track that will, no doubt, be coming to a club near you very, very soon.
Oh, wait, are you still confused about what's missing here? Hmmm. Well, take a listen to the original and see if you can figure it out. Got it now? Yep, the little (big) change really gives Tinashe a chance to shine. Great stuff. Let's all listen again together, shall we?