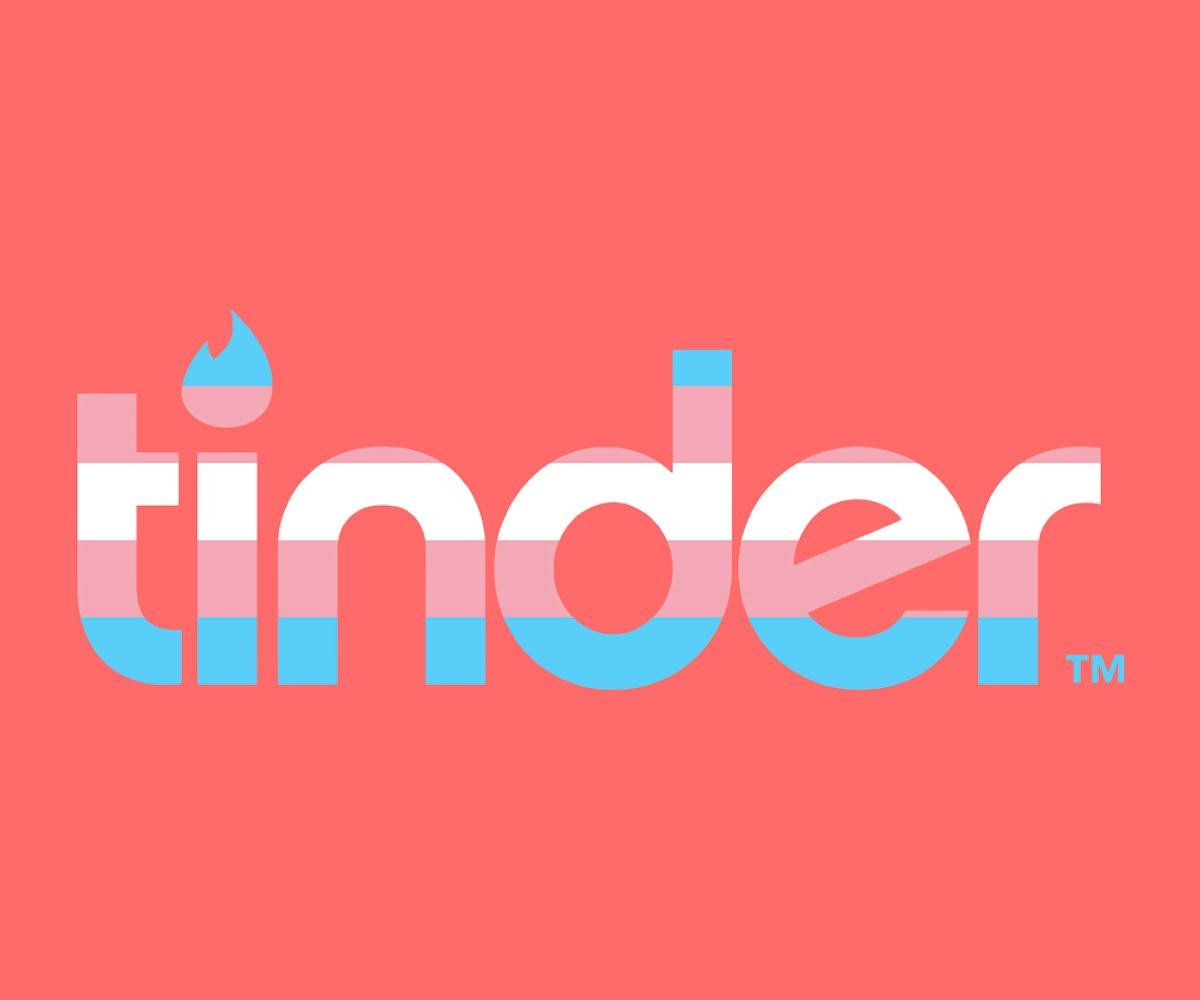 How Tinder's Gender-Inclusive Update Came To Be
And how it will combat hate speech
There's no doubt about it: Tinder revolutionized the way we date today. Its intuitive user experience made for a compelling sweep through prospective lovers, partners, and friends in your immediate area. Now, four years in, Tinder is revolutionizing its approach to gender identity and the intersection of dating.
This week, Tinder launched a new update that gives users 37 different gender identities to choose from, including transgender, agender, and a function for users to manually type in a term they best identify with. "Our goal is to provide a product that gives our transgender and gender non-conforming users a better experience on Tinder," Sean Rad, Tinder's CEO, said in a statement. It's a step in the right direction, one that promotes inclusivity and acceptance and hasn't been done at this large a scale.
"There was a segment of our community that was experiencing not the best experience," Andrea James tells us. James was among the group of transgender people who consulted Tinder on the update. Zackary Drucker, who was also on the consultation team, adds, "Meeting people in real life has always posed a challenge because of disclosure and needing to tell somebody that you're trans." She says apps create "a certain kind of safety net." Prior to Tinder's update, though, transgender individuals had to choose between the binary when selecting what gender to display on the app. That can, understandably, be frustrating because one may not see themselves fully represented in the app; it also means one has to have the coming out talk every time. Nick Adams, GLAAD's transgender media program director, tells us how after coming out, some "[trans] women would be reported to Tinder, simply for being themselves, and then unfairly banned." That type of discrimination and hate reached a boiling point which prompted Tinder's developers and sociologists to figure out a way to combat bullying while making the app a safer space.
"I talk to Tinder users on a daily basis about their experience, whether that's by phone, focus groups, interview, or a survey, and I have talked to so many people about their experience," Jess Carbino, Tinder's sociologist, says, "but the experience of trans users is so uniquely relative to the general cisgender population, because they have very unique concerns relative to their safety and their desire to find a romantic partner." An online space, she adds, was really one of the only ways the trans users she met with felt protected. "The digital revolution has created a community for trans people, whereas before we were very much satellites and spread out," Drucker says. Tinder's update works to assimilate the trans community with the general population. It's not objectifying in any way, but, rather, simply exists without any frills. James tells us about one of her first meetings with Tinder where she told the group, "I want to have the exact same experience on Tinder that you do, and I challenge you to accommodate trans people as you would any other people on your platform." The new update certainly succeeds in that. 
Adams salutes Tinder's approach to the new feature. "I was impressed that they didn't simply want to give trans users the new feature for identifying themselves. They also wanted to send a very strong message to all of their tens of millions of users that trans people are welcome on Tinder, and that bullying or harassment of trans people would not be tolerated." Carbino assures us that Tinder's consumer services support team is diligently working to address any negative behavior that may occur. Privacy is their one of their pillars. "We are very much attuned to the concerns related to harassment, and we have a team set up to address issues related to customer concerns," Carbino says.
The context and the ability to allow users to really represent themselves and interests is paramount. "This is a good first step toward letting all Tinder users know that trans people exist in our society and they are part of the dating pool," Adams says. Even if some people are looking for friendship over romance, the world of Tinder now more closely mirrors the world outside of it in terms of identities. "Everything's moving in the right direction as far as I'm concerned," James says, "and we feel like this Tinder upgrade is really going to change the conversation across all age groups, and that's obviously a really good thing." Carbino hopes this update will inspire other companies to put a value on the issues faced by the trans community and, more broadly, the LGBTQIA community. By treating the update in a very real and very sensitive way, Tinder shows what's possible.
Tinder isn't just a hook-up app, Adams says. James echoes his statement, saying, "One of the great things about Tinder, is that its foundational philosophy was about making meaningful human connections." That is now, more than ever before, a true necessity. Tinder celebrates all genders and will continue to do so. Adams tells us Tinder expects and hopes to get feedback from trans users on the new update. Carbino stresses the importance of having a "team of people in place to make sure that your experience is beneficial and very safe." 
Talk about doing good. Swipe right, please!