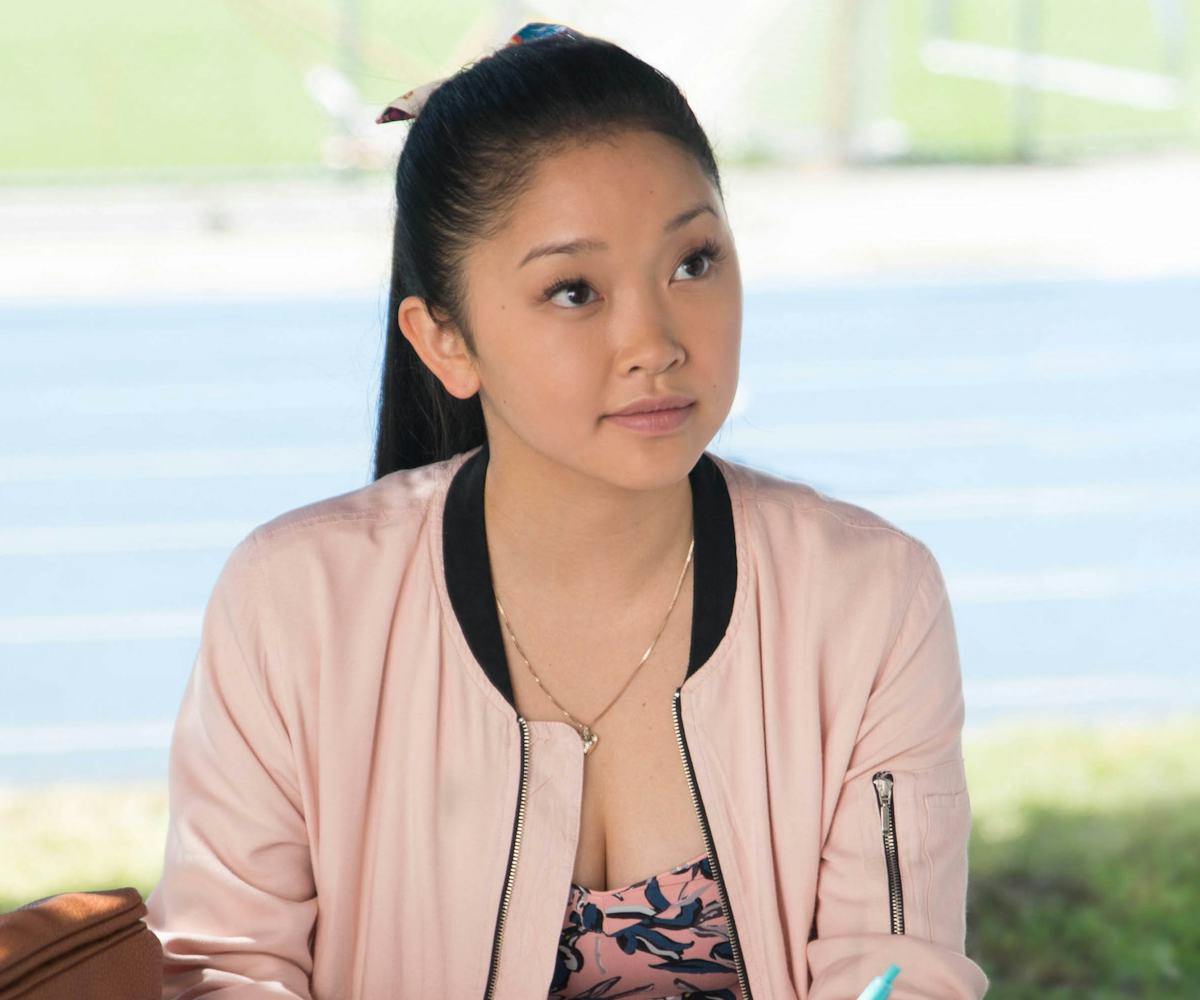 Photo Via Netflix.
'To All The Boys I Loved Before' Is A Win For Asian-American Representation
Watch the adorable trailer for Netflix's YA rom-com here
Honestly, I can't think of anything more mortifying to my high school self than having all the crushes I've ever had, told that I love the "golden specks" in their eyes—which is precisely the situation Lara Jean Song Covey finds herself in, in the new trailer for To All the Boys I've Loved Before.
Based on the best-selling novel by Jenny Han, Netflix's forthcoming YA rom-com film follows the story of Lara after the secret love letters she writes to every boy she's ever loved are mysteriously mailed out. There's "Peter, the most popular guy in school, Kenny from camp, Lucas from homecoming, John Ambrose from Model UN, and Josh"—who, of course, also happens to be her older sister's boyfriend. Starring X-Men: Apocalypse's Lana Condor and Pretty Little Liars' Janel Parrish, it's a charmingly wholesome, unbearably adorable trailer chock-full of goofy moments, embarrassing parents, and boys with very pretty eyes.
Not only that, but the movie is a huge win in terms of Asian-American representation. As author Han told Teen Vogue last month, there hasn't really been a movie like this starring an Asian-American woman since The Joy Luck Club back in 1993. And Condor doesn't take that lightly either, telling the publication that "there aren't that many rom-coms out there starring an Asian lead love interest. So, I was and am over the moon to hopefully begin to pave the way for other ladies (and men) in my position. It means the world to me."
Watch the latest trailer for To All the Boys I've Loved Before, below.