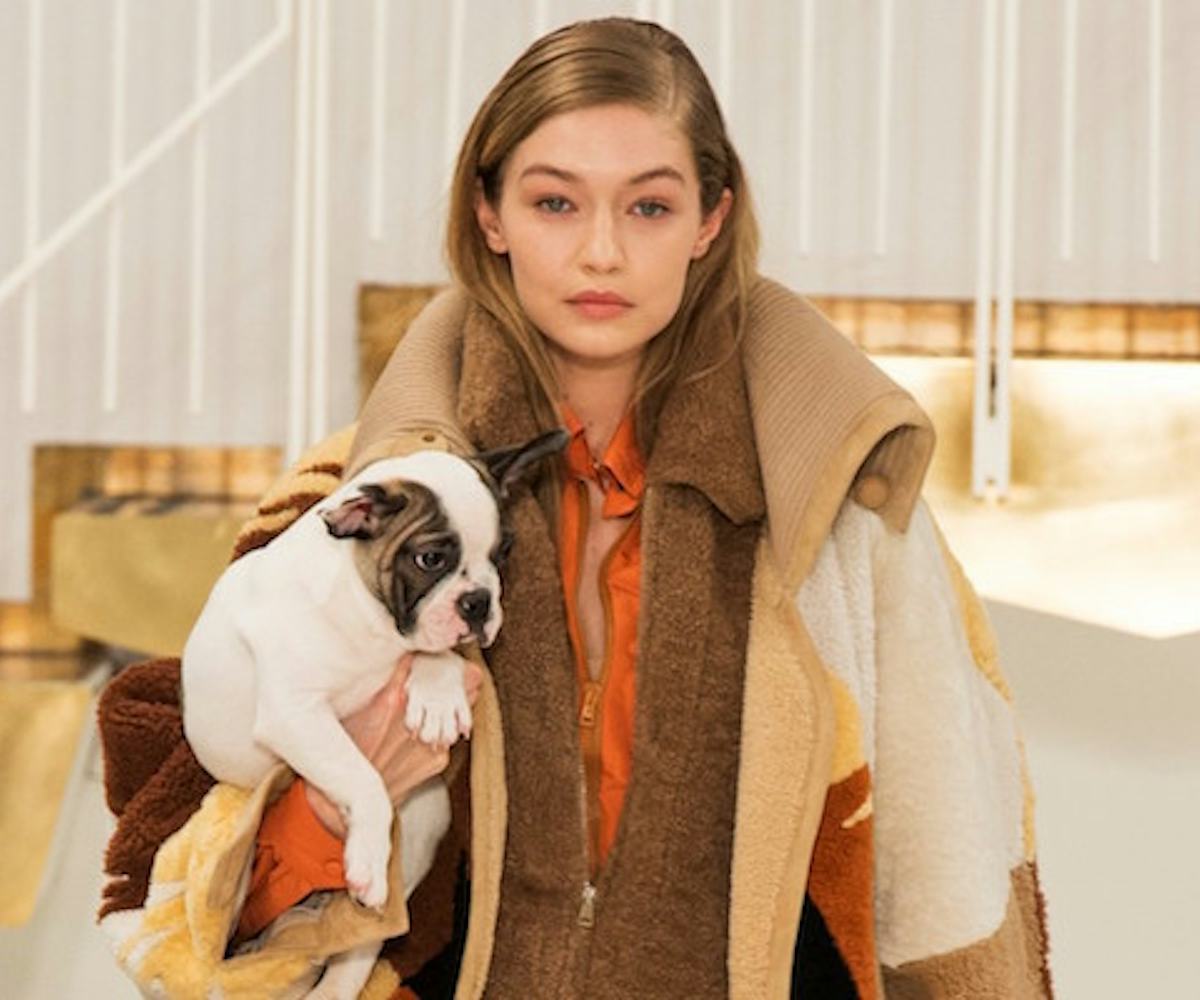 Photo courtesy of Tod's
Tod's Just Won Fashion Month With Puppies On The Runway
The Year of the Dog is in full effect. Earlier today in Milan, Tod's presented its Fall 2018 runway show, featuring five very special (and very soft) models.
A handful of supermodels, including Gigi Hadid and Liu Wen, marched down the catwalk carrying tiny, adorable puppies.
What was the point of these puppies' presence? We don't exactly know, nor we do we really care. They are puppies! Okay, but actually though, there were canine accents featured throughout the collection, such as the dog-shaped key chains, pictured below.
Photos courtesy of Tod's
Tod's is clearly an advocate for tiny, fluffy dogs, as their current Spring Summer 2018 campaign features Kendall Jenner holding some... tiny, fluffy dogs.
To be clear, these are not the first pups to be spotted on the Fall 2018 runways. New York label Gauntlett Cheng also featured a series of canine companions as part of its presentation, modeling the brand's new pet line. And let's not forget the slew of other alternative accessories shown this season, such as the dragons and human heads at Gucci.
Will puppies be the biggest trend of fall 2018? We'll just have to wait and see what happens in Paris.
Feast your eyes on all five of the four-legged stars of the show, below.