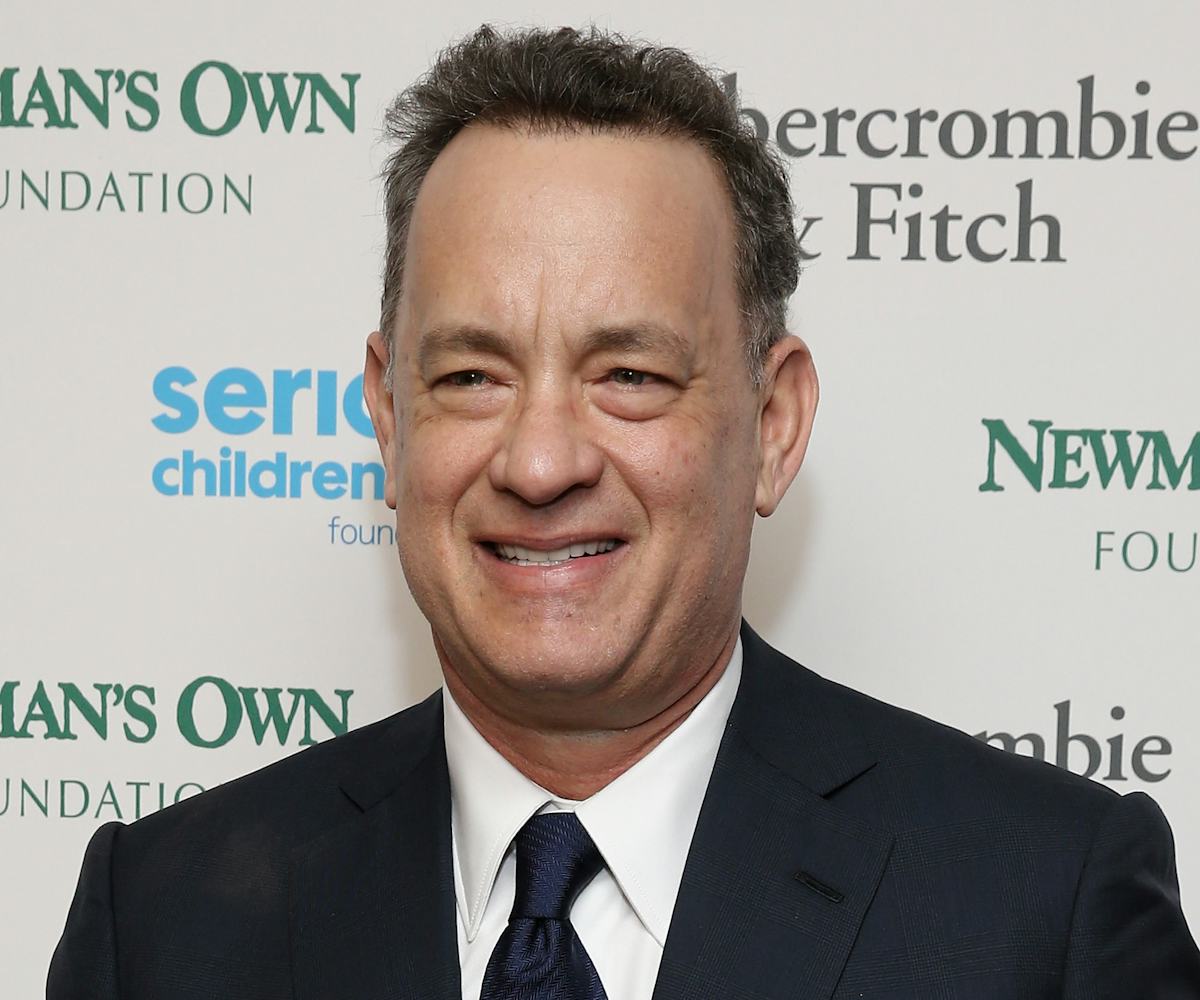 Photo by Neilson Barnard / Getty images
Tom Hanks Got Real About His Son's Struggle With Cocaine Addiction
"As a parent, you love your kids unconditionally"
Tom Hanks is finally opening about his son Chet's recent struggles with drug addiction. While attending the New York City premiere of his upcoming Cold War saga Bridge of Spies, Hanks held nothing back when pressed about his son. 
"As a parent, you love your kids unconditionally," Tom told Entertainment Tonight. "You support them every step of the way." 
For his part, Chet has been very open about his struggles with addiction and his ongoing recovery. "A couple months ago I was selling coke, doing coke until I couldn't even snort it up my nose anymore because it was so clogged. I even smoked crack," he said in one of the many emotional videos he posted to Instagram. "If I can change you can change. There is a solution." 
Hanks has apparently seen his son's videos, and admires the bravery it took to share them with the world. "You got to applaud the bravery and honesty when it actually comes out of your own house," he added. 
Hanks' son has long been making headlines for all the wrong reasons, and in the past, his famous father rarely addressed his son in public. But clearly he's proud of the progress Chet has made as of late, and frankly, so are we. 
To learn more about addiction and how to seek help, click here.