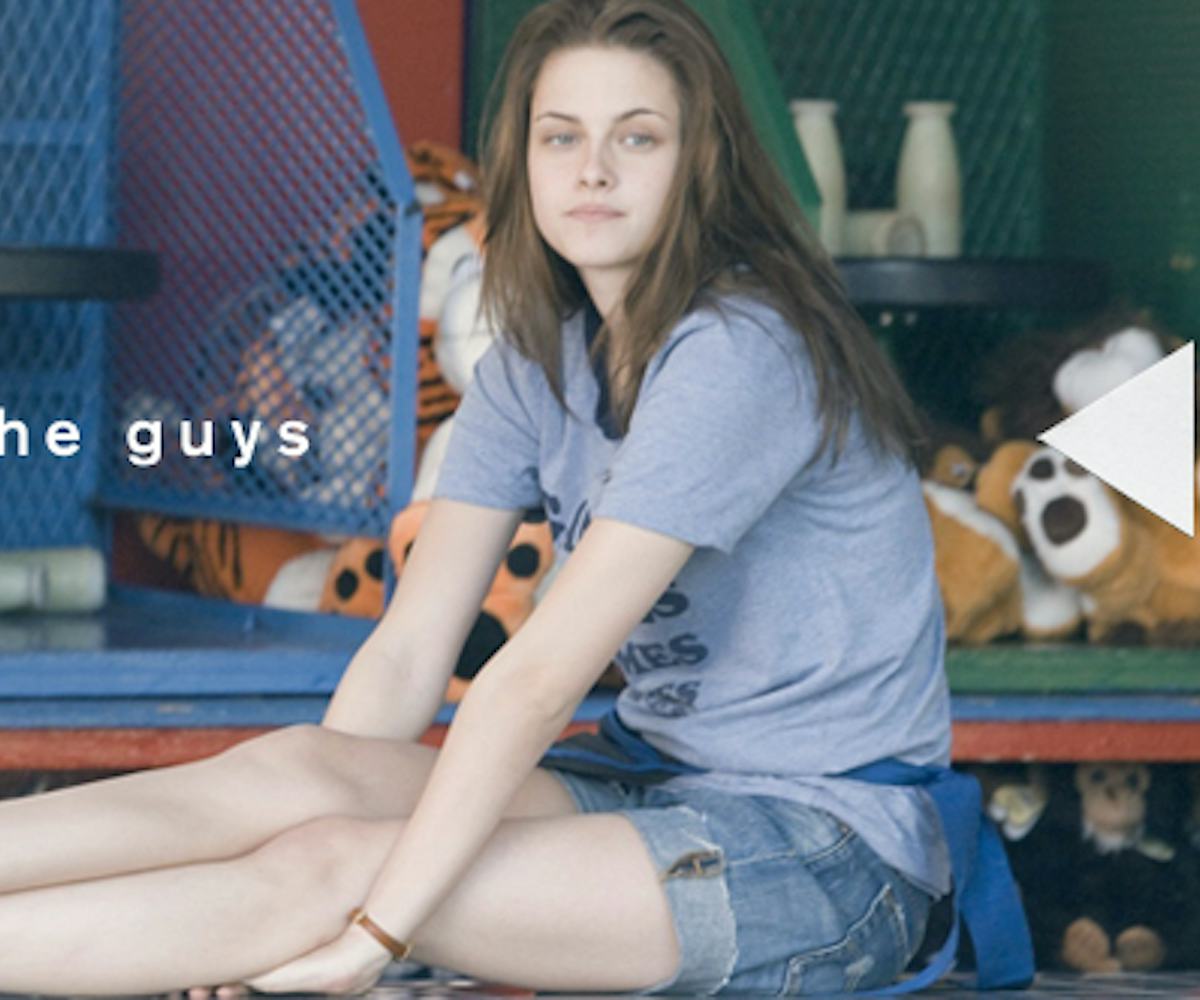 ONE OF THE GUYS
eight fictional tomboys whose closets we're dying to raid.
Lizzie Garrett Mettler's new book Tomboy Style hit shelves yesterday, and in it, the author proves what girls everywhere knew all along: sometimes raiding boys' closets is just more fun. Inspired by her popular eponymous blog, she's pulled pop culture examples of seven different types of tomboys for the print edition: the rebel, the sophisticate, the jock, the prep, the adventuress, the girl next door and the naturalist.
But whereas Garrett looked to fashion stars like Ali MacGraw for her version, we've rounded up our favorite Hollywood tomboys for our own. Check out these fictional no-frills icons below- some of whom have the same low-maintenance style off screen, too- and don't worry if you suddenly feel the urge to climb a tree or two afterward....
Jessica Biel as Mary Camden in Seventh Heaven.
Anna Chlumsky as Vada in My Girl.
Hayley Mills as Sharon and Susan in The Parent Trap.
Schuyler Fisk as Kristy Thomas in The Babysitters' Club.
Jodie Foster as Annabel in Freaky Friday.
Mary Badham as Scout in To Kill a Mockingbird.
Katie Holmes as Joey Potter in Dawson's Creek.
Kristen Stewart as Joan Jett in The Runaways, as Em in Adventureland, and as herself in real life.