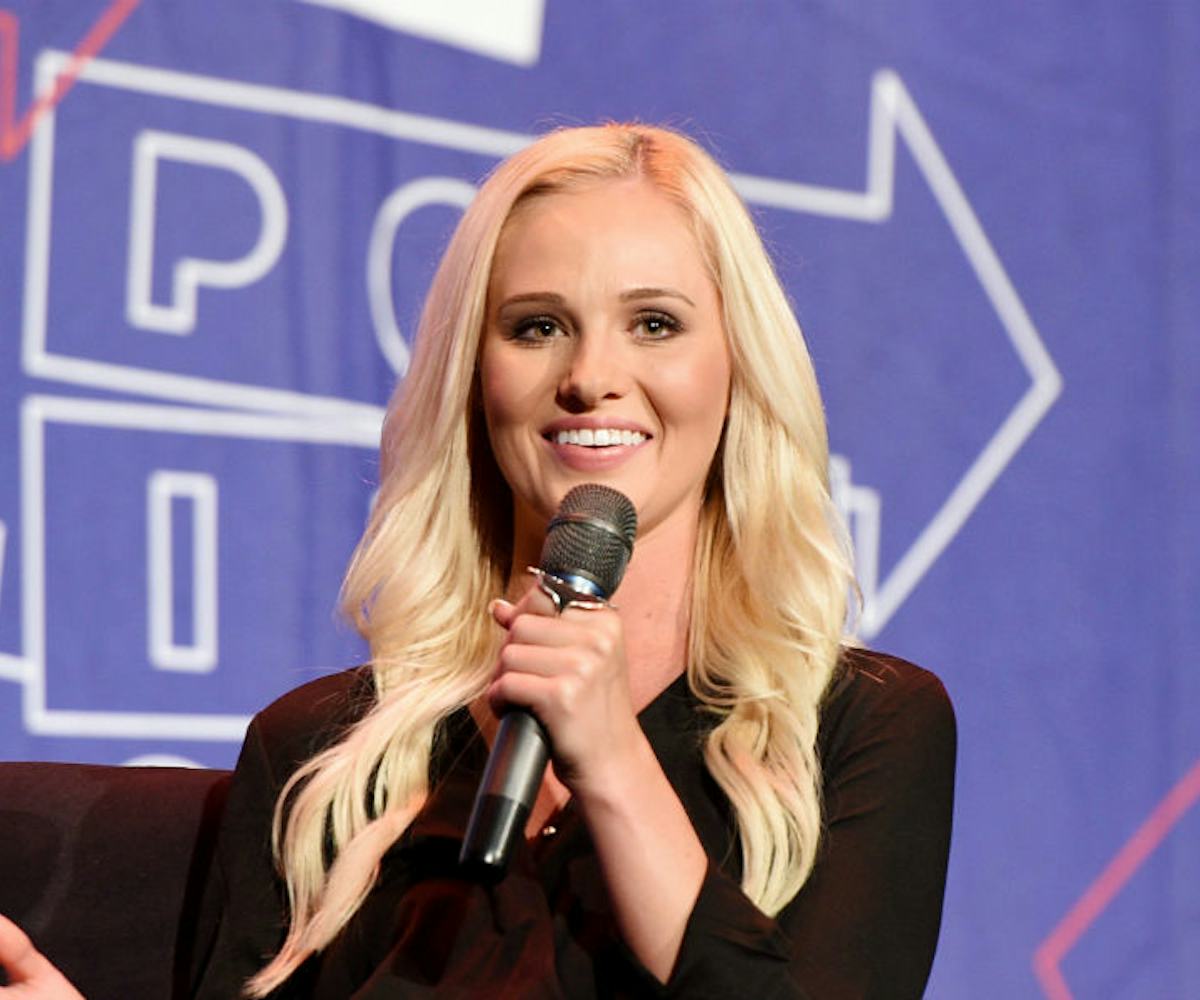 Photo by Joshua Blanchard/Getty Images for Politicon.
Tomi Lahren Made The Mistake Of Criticizing Beyoncé
On Tuesday night, our queen and savior Beyoncé Giselle Knowles-Carter presented Colin Kaepernick with the Sports Illustrated Muhammad Ali Legacy Award. The honor is presented to individuals whose "dedication to the ideals of sportsmanship has spanned decades and whose career in athletics has directly or indirectly impacted the world." If you're a normal, upstanding citizen of this country, you reveled in this moment. First, we have one icon acknowledging another. Then, we have post-baby Beyoncé in the public for the first time in what seems like forever. A sight to see! For everyone except Tomi Lahren, apparently.
"Police-hating Beyoncé presents police and America-hating Kappy with a 'legacy award," the conservative political commentator wrote on Twitter. "This is how far we've fallen. Wow." Wow indeed! But our amazement doesn't have anything to do with whether or not "Kappy" deserves the honor because that's already a given—he's put his career on the line to combat racial injustice, he's a goddamn hero. Instead, it's directed toward Lahren's audacity to insult the richest woman in music who also happens to have one of the most loyal fan bases in the world.
And, naturally, the Beyhive came swarming.
Once you get past the attacks, some critics make valid points. The main one being, Lahren's simpleminded comment is a perfect example of why Kaepernick taking a knee was so necessary. Standing up for civil rights does not mean you dislike the country or the authorities protecting it, it just means you disagree with the way it treats certain people. Someone should maybe let Lahren know that.