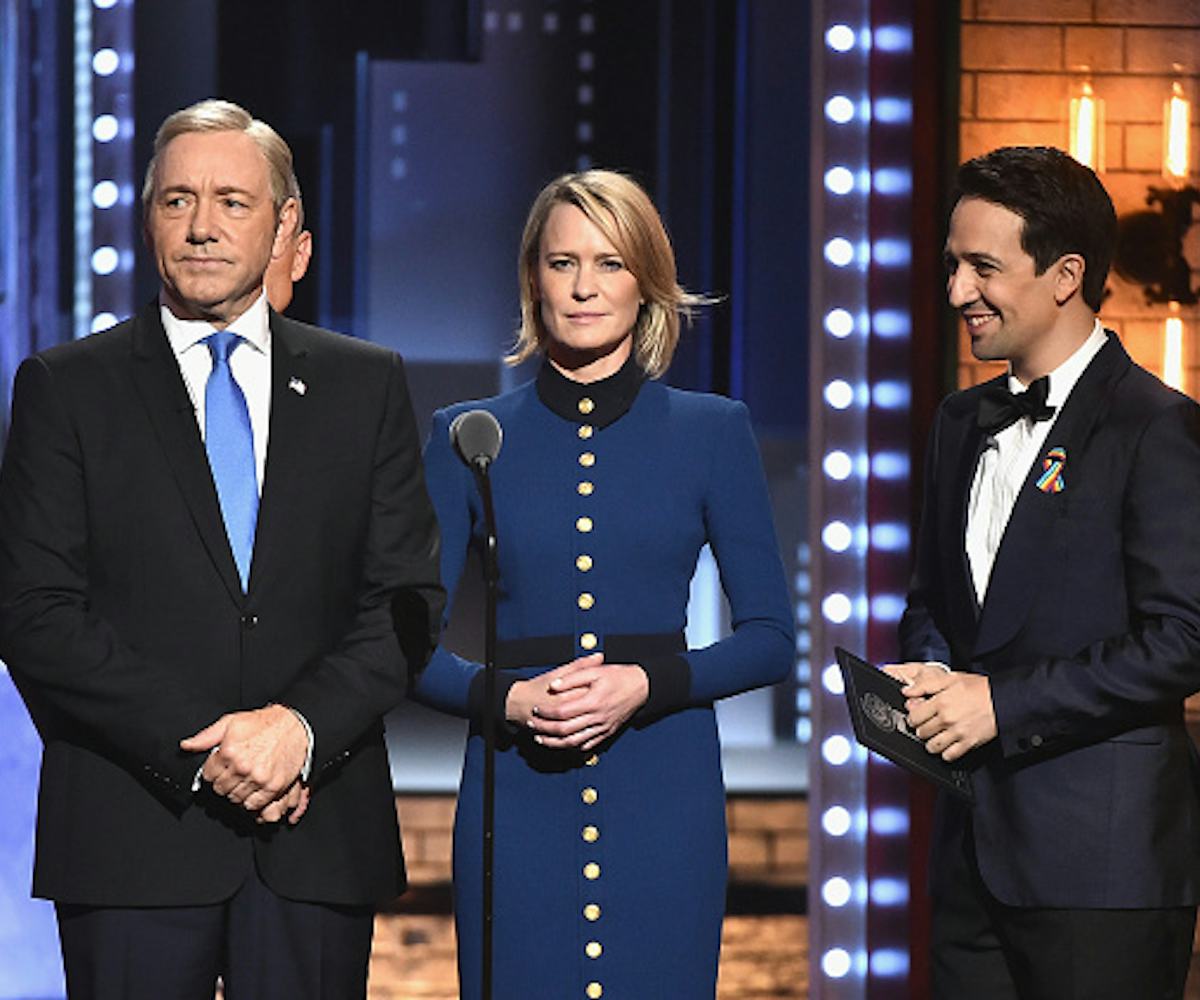 Photo by Theo Wargo/Getty Images for Tony Awards Productions
10 Best Moments From The Tony Awards
Do not interrupt Bette Midler
The 71st Annual Tony Awards were full of over-the-top performances, emotional speeches, and Bette Midler putting the orchestra in its place. Here, we rounded up the best moments from last night's show.
Midler reminded everyone that you do not want to interrupt her. She won her first Tony for acting, and when the show's orchestra began to play, Midler snapped, "Shut that crap off." She also thanked the voters, "many of whom I've dated." 
Ben Platt's acceptance speech, when he won Best Actor in a Musical for "Dear Evan Hansen," was the most emotional and inspiring moment of the night. He cried as he took the stage to a standing ovation. "To all young people watching at home," Platt said, "don't waste any time trying to be like anybody else because the things that make you strange are the things that make you powerful." 
Platt also had another viral moment when he cringed during host Kevin Spacey's impression of Bill Clinton. His adorable reaction turned into the GIF of the night. 
Mark Hamill made a heartwarming tribute to the late Carrie Fisher when introducing the in memoriam segment. He recognized other deceased legends like Gene Wilder and Mary Tyler Moore. Of Fisher, Hamill said, "We lost princes of show business... and a princess." 
One of the best performances of the night was when the Rockettes and last year's winners for Best Actor and Actress in a Musical, "Hamilton"'s Leslie Odom Jr. and "The Color Purple"'s Cynthia Erivo respectively, sang "Theme from New York, New York." 
Rachel Bloom was the real host of the night. She stole the show as a kind of backstage host/producer and was more than excited about it. The Crazy Ex-Girlfriend actress joked that being at the Tony Awards was better than her wedding day and said the "Falsettos" cast performance brought her close to an orgasm. She also posted some "Theater Kid Revenge Corner" videos on her Instagram, where actors got to call out the people who believed in them the least during their early days in theater. There was also a lot of tiny hats. People are hoping she'll host next year, and we couldn't agree more. 
Cynthia Nixon got real for a moment. Winning her second Tony, this time for Best Featured Actress in a Play for Lillian Hellman's "The Little Foxes," Nixon got political in her acceptance speech. She noted that Hellman's play is "eerily prescient," saying, "Eighty years ago, she wrote, 'There are people who eat the earth and eat all the people on it, and other people who just stand around and watch them do it.' My love, my gratitude, and my undying respect go out to all the people in 2017 who are refusing to just stand and watch them do it." 
Spacey and Robin Wright got into character, as Frank and Claire Underwood from House of Cards, to present the Best Musical award, which went to "Dear Evan Hansen." 
John Legend earned GOT (Grammy, Oscar, Tony) status. His wife, Chrissy Teigen, was thrilled. Now we're just waiting for him to win that Emmy.