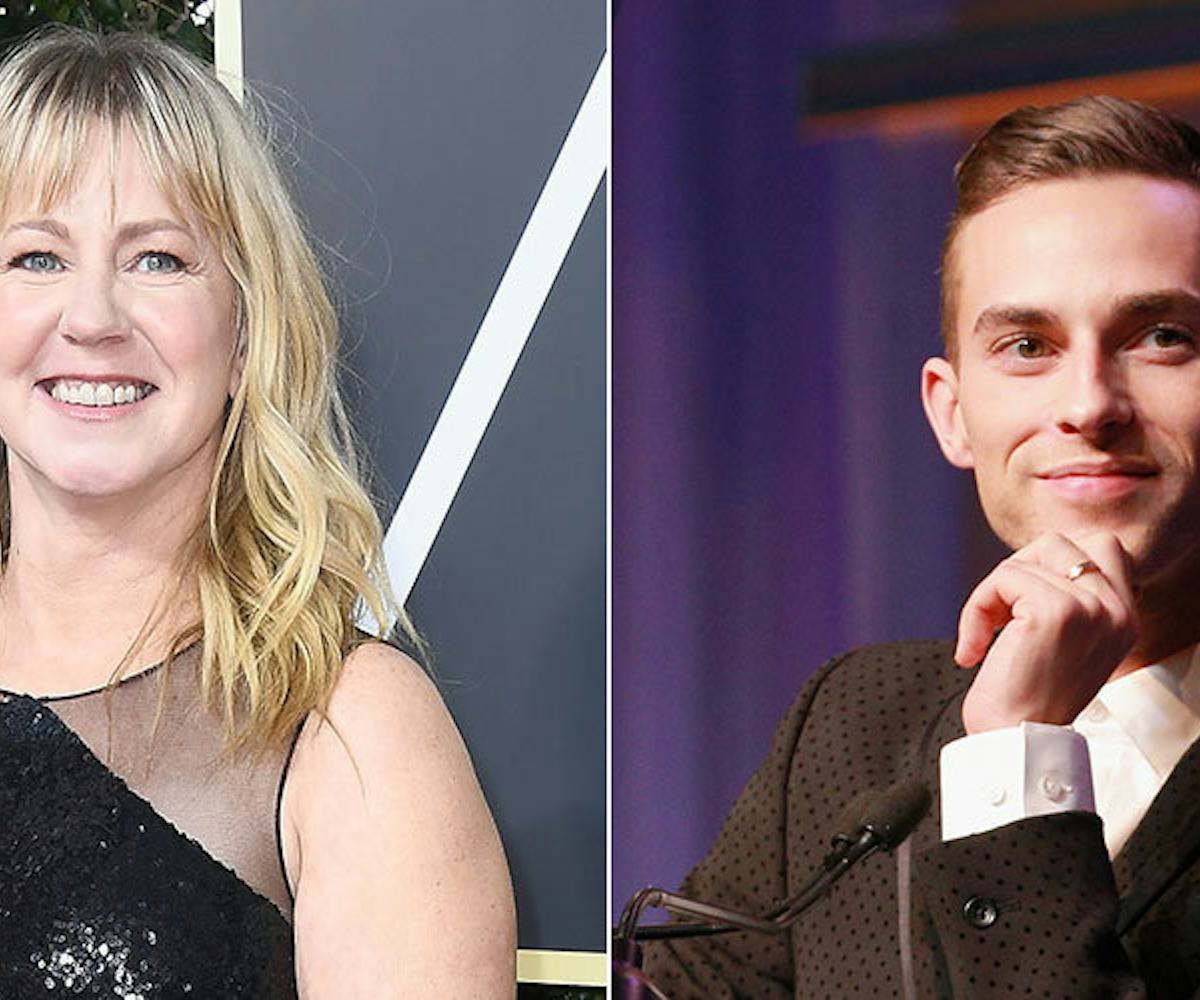 Photo by Frazer Harrison/Getty Images; Photo by Rich Fury/Getty Images for Human Rights Campaign (HRC)
Tonya Harding And Adam Rippon May Face Off On National TV
It would mark her first official televised competition since early 2000s
Tonya Harding has been barred from professionally skating for life. Her possible corroboration in what's been dubbed "The Whack Heard Around the World"—aka her alleged knowledge of her ex-husband and bodyguard's plan to injure Nancy Kerrigan's knee before the 1994 Olympics—ostracized her from the skating league. Last year's Academy Award-nominated film I, Tonya sought to show a more empathic side of her story, though, and since then, Harding has been on a redemption journey of sorts.
Today, Us Weekly is reporting that Harding has signed on to compete in the first-ever athletes-only season of Dancing With the Stars. What's more, she's said to join current Olympian figure skating darling Adam Rippon on the season's roster. Olympic snowboarder Jamie Anderson is also rumored to be a competitor.
Coincidentally enough, Kerrigan competed on Dancing With the Stars in 2017. She was eliminated halfway through the competition, making her the first figure skater to not enter the show's top five. Harding's possible inclusion would mark her first official televised competition since her days a boxer in the early 2000s. Fingers crossed her and Rippon perform a number to Sufjan Stevens' song dedicated to her.