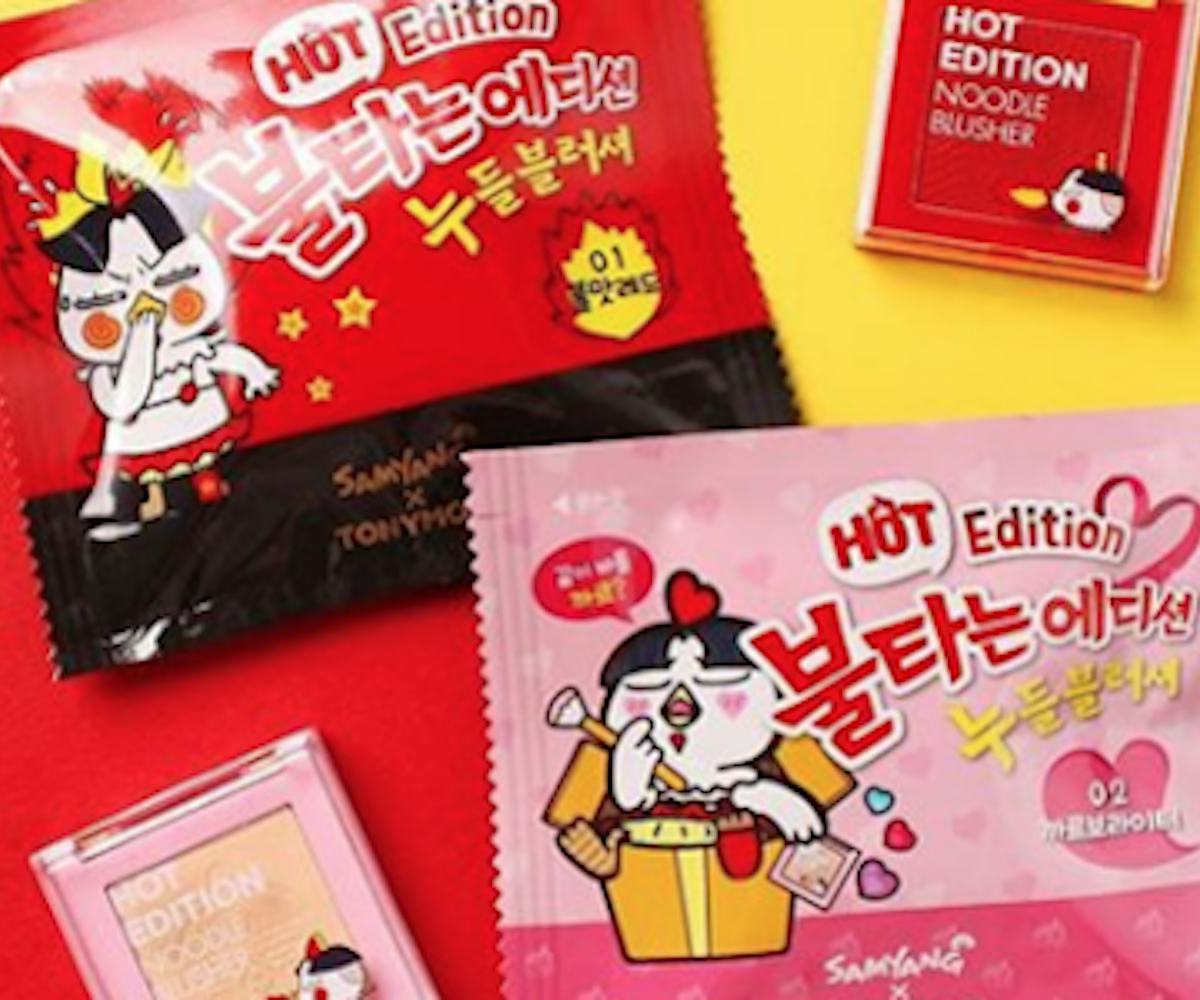 Photo via @tonymoly_street
Help, We Need Everything From Tonymoly's New Ramen-Inspired Collection
On top of developing some extremely innovative formulas and the coolest, never before heard of products, K-Beauty is known to lean towards the more adorable side when it comes to its product packaging. One cult-favorite brand in particular, most known for its "cutesy" products? Tonymoly. Take this entirely too sweet sunblock stick, for example.
Just when we thought things couldn't get any more precious, the brand decided to team up with mega-popular Korean instant noodles brand Samyang for a collab that's seriously too cute for words. Inspired by the brand's Buldak Spicy Chicken Ramen, TonyMoly dropped a set of products that's as fiery as the noodle pack itself. (Buldak translates to "fire chicken," by the way.)
According to Allure, products include the Hot Coverdak Cushion, a cushion foundation whose cushion refill mimics a sauce-packet, the Noodle Blusher (!) in both a red and pink shade, the Lip Care Stick lip balm, and the Lip Sauce Tint, a lip tint that comes in two shades: Spicy Red and Cheese Red. We're not sure what Cheese Red is/looks like, but we'll trust that it's perfect.
And while it's not always easy to get our hands on K-Beauty's newest products stateside, lucky for us, we can actually snag the full collection at BeautyBoxKorea.com for just $25.75. And it comes with a pack of said spicy chicken noodles. A true dream come true.
Take a closer look at the collection in this very entertaining video posted by the brand, below.