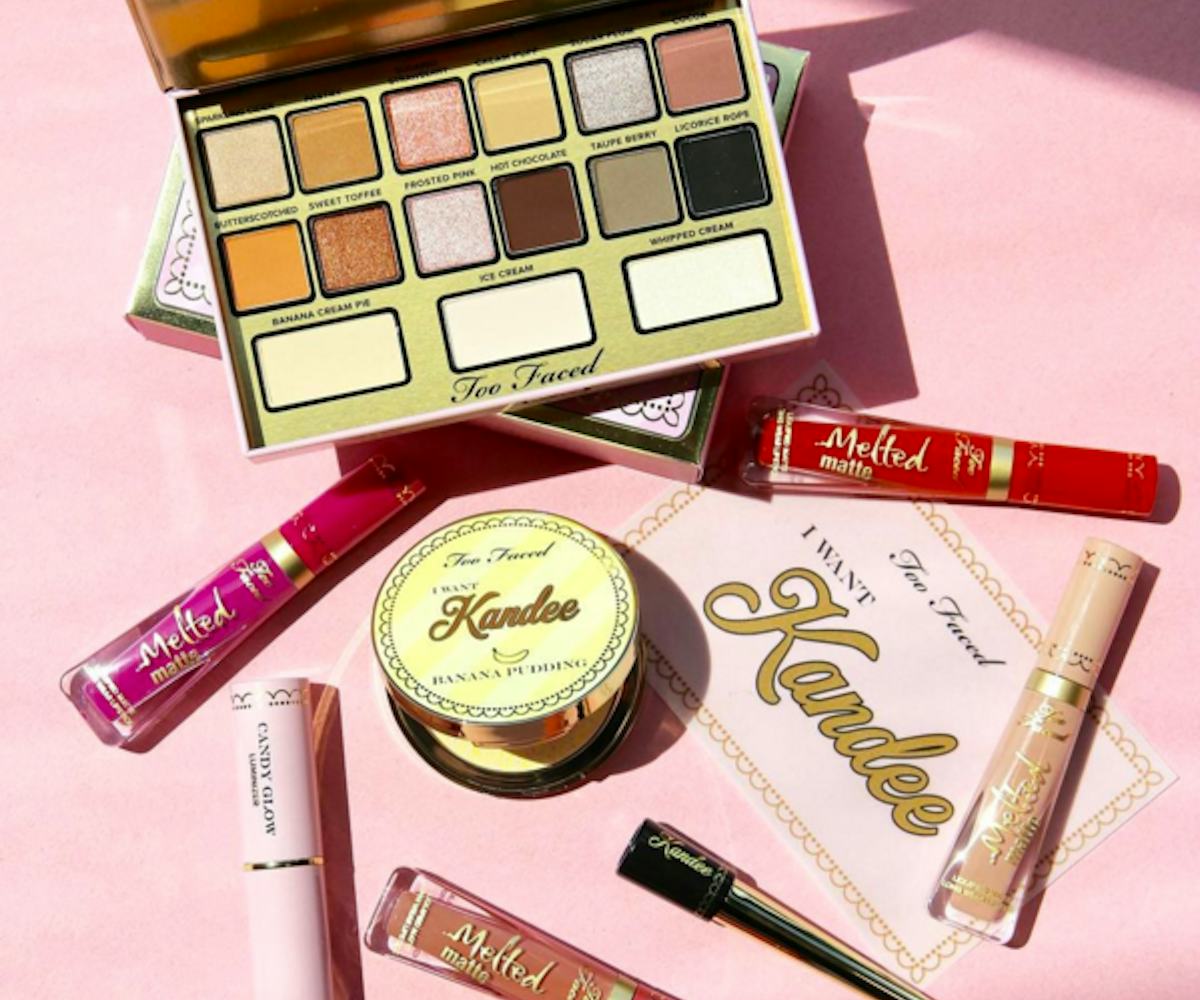 Photo via @jerrodblandino Instagram
Stop Everything: Too Faced Has A Collab With Kandee Johnson In The Works
Coming to satisfy our sweet tooth this September
It looks like another cult-worthy collab is coming our way from Too Faced, and, this time, it's even sweeter than the last.
Last December, the brand's co-founder Jerrod Blandino teamed up with legendary Kat Von D for the "Better Together" collection, which consisted of three drool-worthy palettes and kits that combined the best of the best from both of the brands. Just a month later, Blandino and Too Faced started posting "#SneakyPeek"-captioned Instagram posts of what seemed like a possible collaboration with his beauty mega-force bestie, makeup artist Kandee Johnson. While these posts weren't official announcements, it was pretty clear that something was in the works.
Last night, we got confirmation that a collab was definitely coming, as Too Faced made the official announcement: The fittingly named "I Want Kandee" collection would be launching this September. The limited-edition, Ulta-exclusive collab features four new shades of the Melted Matte Liquified Long Wear Lipsticks, the Banana Pudding Brightening Powder, the Candy Glow Highlighting Stick, the liquid Candy Lighter, and—drumroll—the Candy Eyes eyeshadow palette, comprised of a stunning mix of both metallic and matte shades. Oh, and the products actually smell like candy, making your morning beauty routine all the sweeter.
Both Blandino and Johnson took to their personal Instagram accounts to express their excitement after showing the new collection at the Ulta National Sales conference in Orlando, Florida, last night. "When you've wanted to make makeup since you were a kid, and god blesses you with a friend named @jerrodblandinoand your dream gets to come true!" Johnson captioned a Boomerang of the two very pink BFFs clinking Champagne-filled glasses.
While it may seem early to already be dreaming of fall beauty (I mean, summer's not even here yet), we're already counting down the days to September 3.