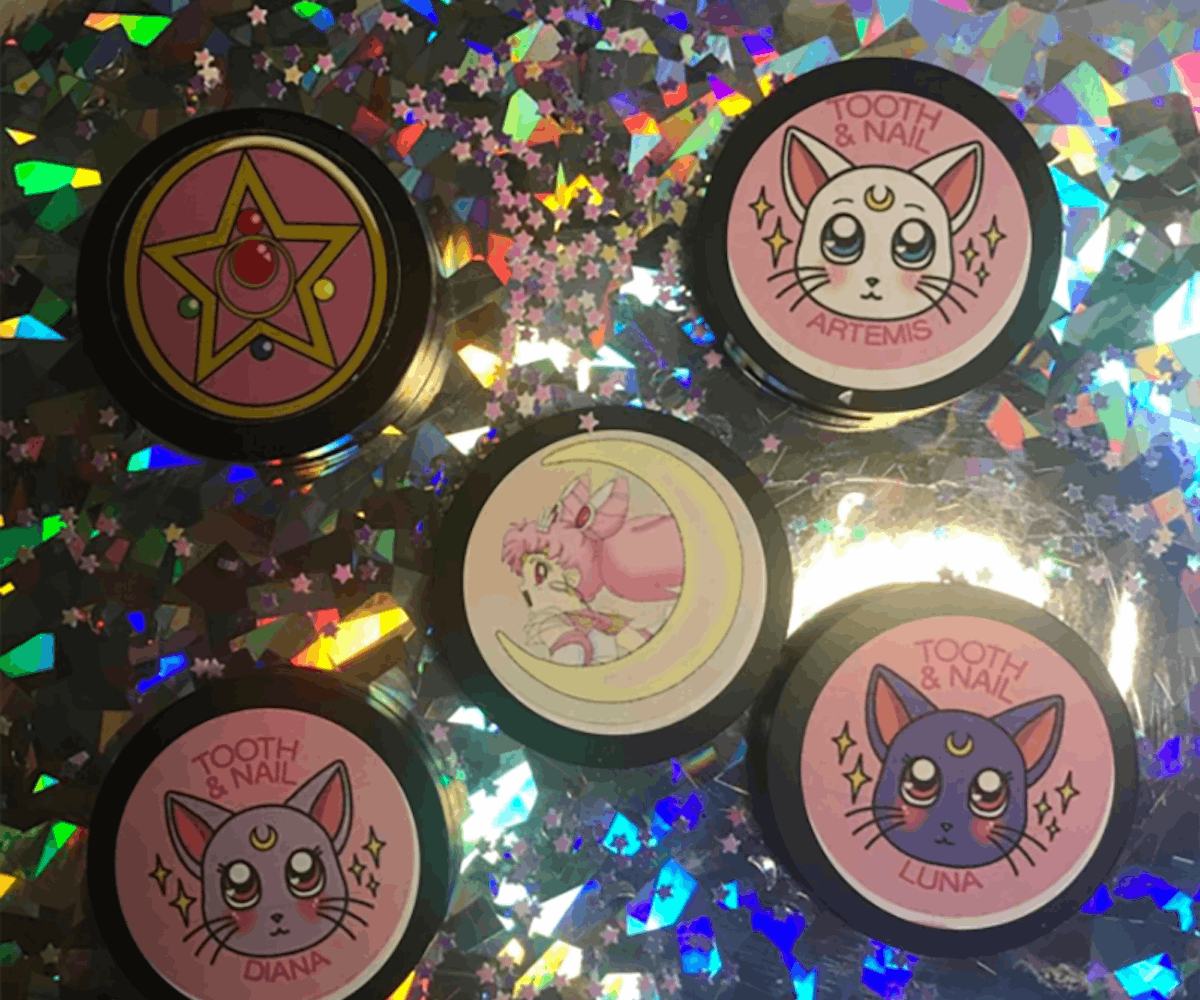 Photo via @toothandnailcosmetics Instagram
Tooth And Nail Cosmetics Launches Sailor Moon Highlighters
So we're freaking out, obviously
It seems that lately, we just can't shake our Sailor Moon obsession. For months, we've been drooling over everything Creer Beaute does, and now, finally, a U.S.-based indie beauty brand has made our dreams come true.
In honor of Tooth And Nail Cosmetics' one-year anniversary, the North Carolina cosmetics company is celebrating with a launch of totally gorgeous Sailor Moon highlighters. Instead of honoring the full Sailor lady squad as other brands have previously done, Tooth and Nail Cosmetics named the products after the series' cat characters and Sailor Mini Moon.
The four new shades, all purrfectly packaged, are as follows: Artemis, a white based shade with golden shimmer; Luna, a lilac based shade with a silvery-pink shine; Diana, a lilac based shade with a warm, golden highlight; and Mini Moon, a pink based shade with a strong pinkish-violet shine. You can snag each highlighter for $14 a pop, or the full set of four for just $40.
Oh, and the best part? All of their products are vegan and cruelty-, talc-, and paraben-free. You don't have to convince us any further.
Hurry up and grab them all on ToothandNailCosmetics.net before they're gone for good.