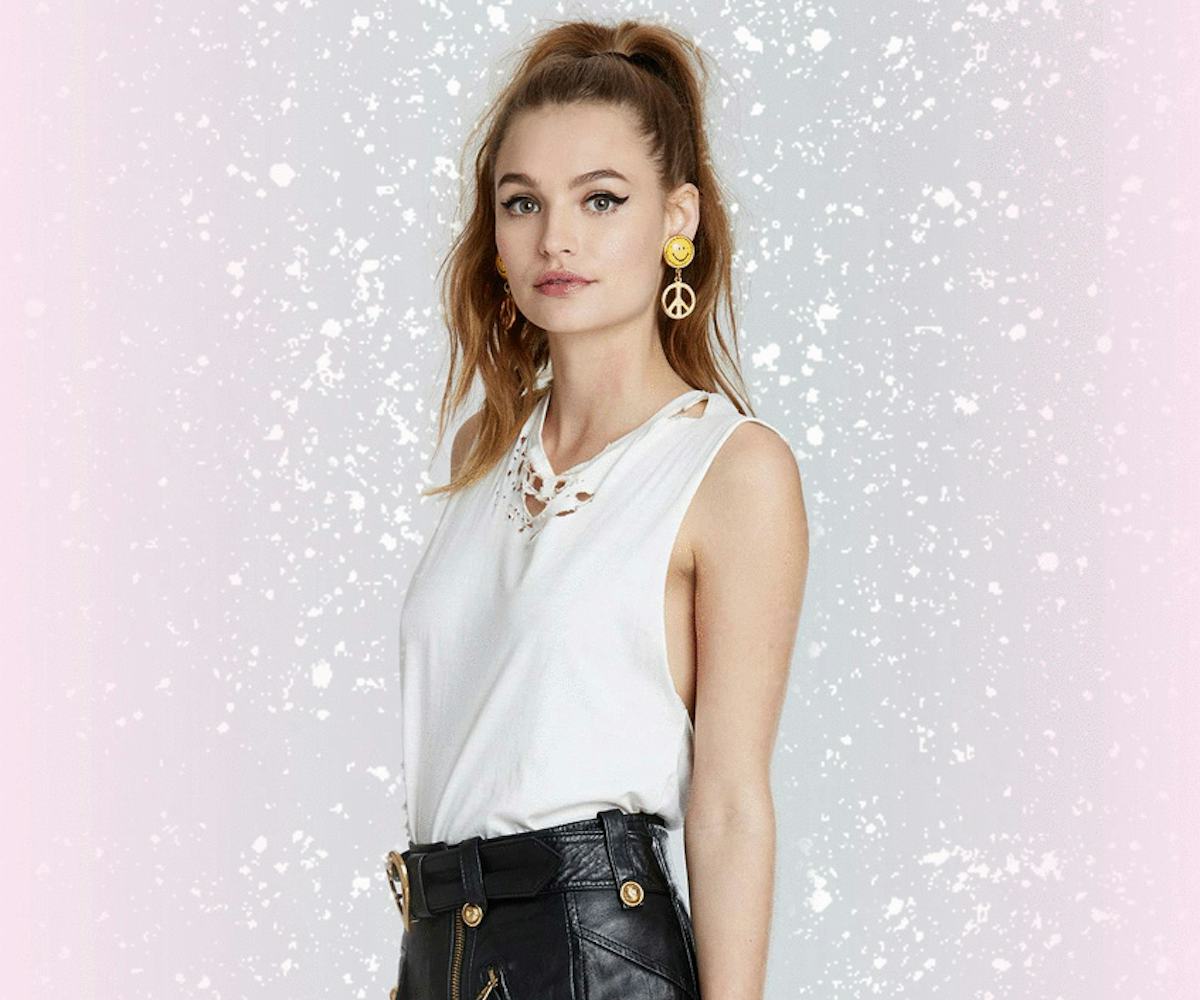 the 10 best online vintage stores
sift through piles of second-hand clothes without actually moving
Few things are better than the sheer joy you experience when you find that perfect vintage piece. But, let's be honest, vintage shopping is a demanding exercise that requires time and patience; it's like trying to find a diamond in the rough. But, fear not, online vintage shopping is the perfect answer for us lazy girls who prefer to shop from the comfort of our couches (no shame).
Read on for our favorite places to shop for second-hand treasures.
1. What Goes Around Comes Around
This NYC-based boutique is the go-to place for high-end designer finds. Toting one of the best vintage Chanel collections out there, you can snatch up everything from the classic black flap bag to chunky '80s jewelry adorned with the double Cs. However, if Chanel isn't really your thing, there is plenty of vintage Moschino, Kenzo and YSL to go around (and come around). 
ASOS is already considered one of the top online retailers, but fewer people know of its counterpart, ASOS Marketplace, that houses some of the best online vintage stores. Case and point? Peekaboo Vintage. The top-selling shop sells mostly '80s and '90s vintage. You can snatch up everything from graphic tees to fur coats to cowboy boots. All pieces are modeled on real people so that you can get a proper feel of how things fit before you buy.
In many ways Housing Works is like a filtered eBay that includes the added perk of being able to view the pieces in person if you happen to live in New York. The website auctions everything from Catherine Maladrino dresses to Prada bags, and even some unique vintage furniture. 
Austin-based Archive Vintage allows you to find what you're looking for with just the click of a few buttons by giving you the option to search by designer, category, or size. Specializing in older designer vintage by the likes of Betsey Johnson, Kenzo, Pucci, and Dolce & Gabbana, this website is an absolute must for vintage aficionados. A click on the sale section is an essential— you can even snatch up Gucci bags for under $300! 
5. Nasty Gal
Not only does Nasty Gal have one majorly cool #GirlBoss, but it also has a must-shop vintage section that is too often overlooked. From a logo-adorned Dolce & Gabbana dress to authentic band tees, there is something for everyone. Nasty Gal is certifiably the one-stop shop for all things cool. 
6. Spanish Moss 
Boasting boho pieces suitable for Stevie Nicks or Janis Joplin, Spanish Moss is the perfect online shop for those who want to get in touch with their inner hippy. The online shop takes festival style to a whole new level with plenty of peasant blouses, flares, and tapestry prints to give your wardrobe a groovy boost. 
American Apparel may seem an unsuspecting candidate for vintage finds, but their online shop is full of affordable vintage pieces. If you're craving a crop top that no one else has, AA has plenty of patterned options that will make a statement, like this floral wool tank and one-of-a-kind patched pants. The AA collection has an array of vintage accessories to match your new vintage duds. It's the perfect place to get your hands on a fun pair of glasses or an old school '90s watch. 
8. Farfetch 
Farfetch is well known for selling what's new in contemporary fashion, but their killer designer vintage section is where some of the best finds are hidden. The online store stocks some serious collectors items, like, Chanel clip-on earrings and Céline bucket bags. It's a must-shop for all designer hoarders.
There is something dreamy and whimsical about every aspect of this site—from the homepage to the lookbook. Adored Vintage allows you to shop by era, making the website easy to navigate if you have a look in mind. From antique to the 1980s, there are pieces for every vintage queen. And the majority is priced under $100, meaning you'll walk away with some serious steals.
10. Beyond Retro
If you've ever been to London then you've probably heard of this vintage shop, which originated in East London. Although the store is an absolute must-see if you happen to be in the U.K., the online shop offers some seriously retro pieces. It can take hours to comb through this online store as there are 200+ variations of '90s Mom jeans alone—but we promise it's totally worth it.