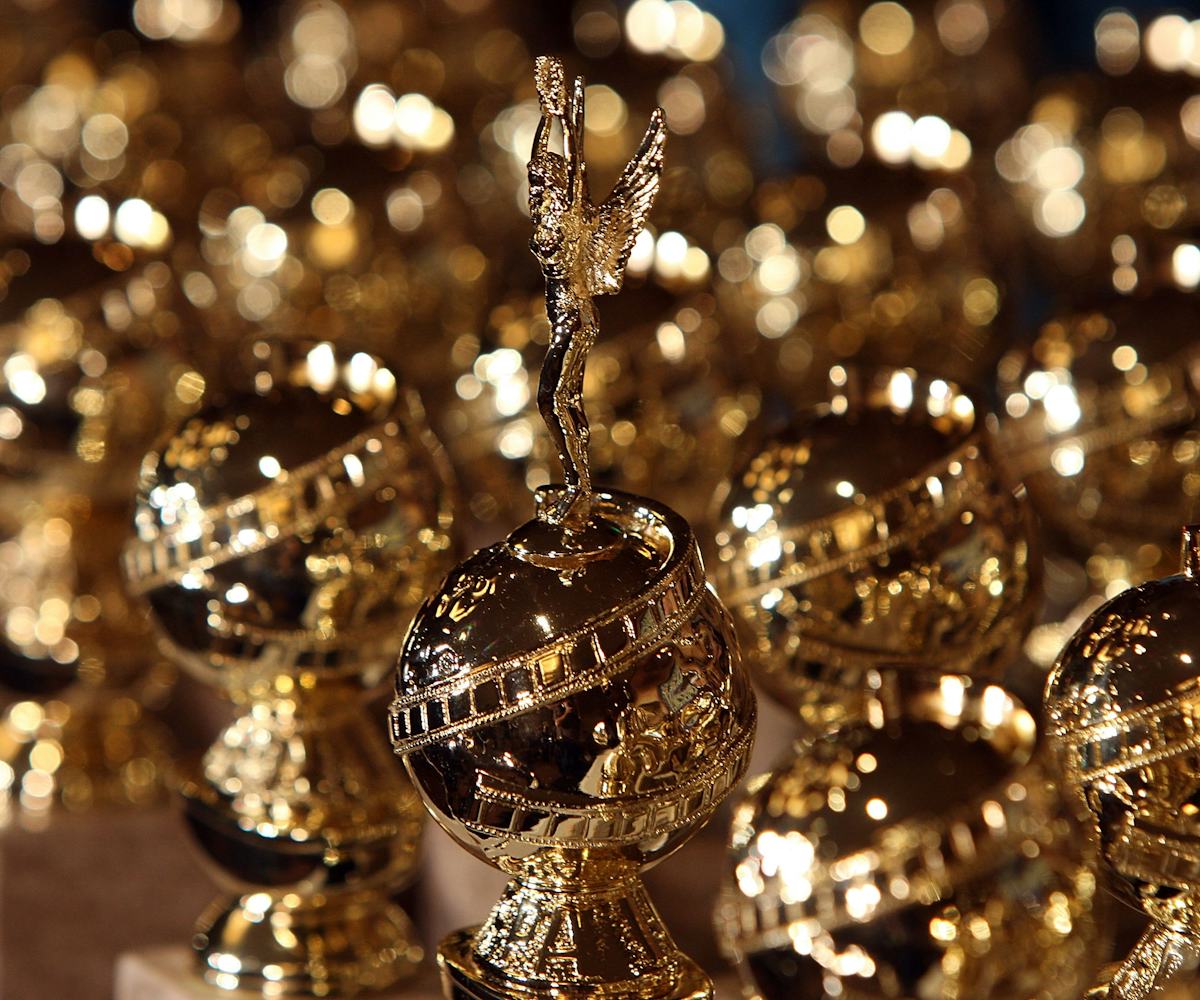 Photo by Frazer Harrison/Getty Images
The Top 10 Moments From The Golden Globes
Between all of the pre-show antics and on-stage performances, it's hard to keep track of everything that goes down at award shows. The 74th annual Golden Globes were nothing short of entertaining from start to finish. Actors poured their hearts out to each other, on and off the stage, and managed to crack some smiles in-between all of the deep speeches. We picked 10 of our favorite moments from the night. Relive all of the hysteria in the gallery, below.
When Tracee Ellis Ross dedicated her Golden Globes achievement to women of color
The actress won the award for Best Performance by an Actress in a Television Series, Musical or Comedy, and used her platform to reinforce the importance of diverse narratives on screen.
"It's my first time here, guys. It's a nice room. I like it. This is for all of the women, women of color, and colorful people, whose stories, ideas, thoughts are not always considered worthy and valid and important. But I want you to know that I see you. We see you. It is an honor to be on this show, Blackish, to continue expanding the way we are seen and known, and to show the magic and the beauty and the sameness of a story and stories that are outside of where the industry usually looks. Thank you for this amazing opportunity, ABC." We couldn't be more proud! :') #GoldenGlobes: @TraceeEllisRoss dedicates her award to "all the women of color" https://t.co/zUCcXqlV6O pic.twitter.com/StkyvvbIJi — Hollywood Reporter (@THR) January 9, 2017
When Donald Glover thanked Migos
Atlanta scored two big wins tonight for Best TV Series, Musical or Comedy, and Best Actor in a Musical or Comedy TV Series. Glover had many individuals to thank for his debut show's massive success, but he had to give special credit to Migos. "I just really want to thank Atlanta and all the black folks in Atlanta. For real, like, just for being alive and doing amazing [things] and being amazing people. I couldn't be here without Atlanta," he said. "And I really want to thank the Migos—not for being in the show—but for making 'Bad and Boujee.' Like that's the best song ever." Donald Glover's acceptance speech after winning a Golden Globe for Best TV Series-Musical or Comedy pic.twitter.com/H2n7i76LH5 — Pigeons & Planes (@PigsAndPlans) January 9, 2017
When Viola Davis talked about her dad in her speech for Best Supporting Actress in a Motion Picture
Every time this incredible woman speaks, we know that we're in for a tear-jerker. We thought that we might be able to avoid reaching for the tissue box this time, but then she started talking about the obstacles that her father overcame and we lost it. Take all of our tears, Viola. Viola Davis acceptance speech for Best Supporting Actress in a Motion Picture for Fences at the Golden Globes 2017 pic.twitter.com/PzhL0eJTPk — (@merelynora) January 9, 2017
When Ryan Gosling made our hearts melt into a puddle
During his touching speech for Best Actor in Motion Picture, Comedy or Musical, the La La Land star gushed about his daughters, partner Eva Mendes, and closed it off by dedicating the win to her deceased brother, Juan Carlos Mendes. Be still, our hearts. Ryan Gosling thanks "my lady" Eva Mendes during his #GoldenGlobes acceptance speech: "Sweetheart, thank you" https://t.co/yLxSLYcwNg pic.twitter.com/ChZT3jo9Ic — Hollywood Reporter (@THR) January 9, 2017
When Meryl Streep honored Carrie Fisher and roasted Donald Trump in the same breath
The special tribute to Carrie Fisher and Debbie Reynolds was hard enough to watch, but then Meryl Streep closed her speech with a quote from her "dear friend," and we were done. As for those shots she fired at Donald Trump, we didn't see that coming! Best speech of the century.  At tonight's #GoldenGlobes we honor Hollywood legend Meryl Streep with the prestigious Cecil B. Demille Award. pic.twitter.com/dxpeCDNXY6 — Golden Globe Awards (@goldenglobes) January 9, 2017
When Andrew Garfield and Ryan Reynolds smooched while everyone applauded Ryan Gosling
We can't believe we almost missed this random occurrence; it all happened so fast! We definitely need an explanation. LMAOOO did anyone else peep @VancityReynolds and Andrew Garfield kiss? #GoldenGlobes pic.twitter.com/Fm0PCBCrpj — (@alexvxn) January 9, 2017
When an NBC correspondent referred to Hidden Figures as "Hidden Fences" in front of Pharrell Williams
Hands down, this was the most awkward moment of the entire night. NBC's Jenna Bush made the embarrassing mistake of calling the film "Hidden Fences" while interviewing Pharrell Williams on the red carpet. He didn't flinch at the error, but we cringed hard. .@ditzkoff with music pic.twitter.com/TnehmiFKCd — Andy Cole (@AndyCole84) January 9, 2017
When Atlanta's Keith Stanfield sat down on the red carpet
Honestly, we don't blame him. Walking down that carpet must be exhausting.
Viola Davis recounting conversations with Meryl Streep
We're still speechless about Davis' heartwarming introduction to the living legend. It seemed like the whole audience was in tears the entire time that the actress spoke of their working relationship and how Streep made her proud to be an artist. .@violadavis gives the introduction for this year's Cecil B. DeMille Award recipient, Meryl Streep. #GoldenGlobes pic.twitter.com/LafpKlwsDh — Golden Globe Awards (@goldenglobes) January 9, 2017
When Moonlight finally won a Golden Globe
It took forever, but it was totally worth the wait. Major congratulations to Barry Jenkins! This win was beyond deserved.