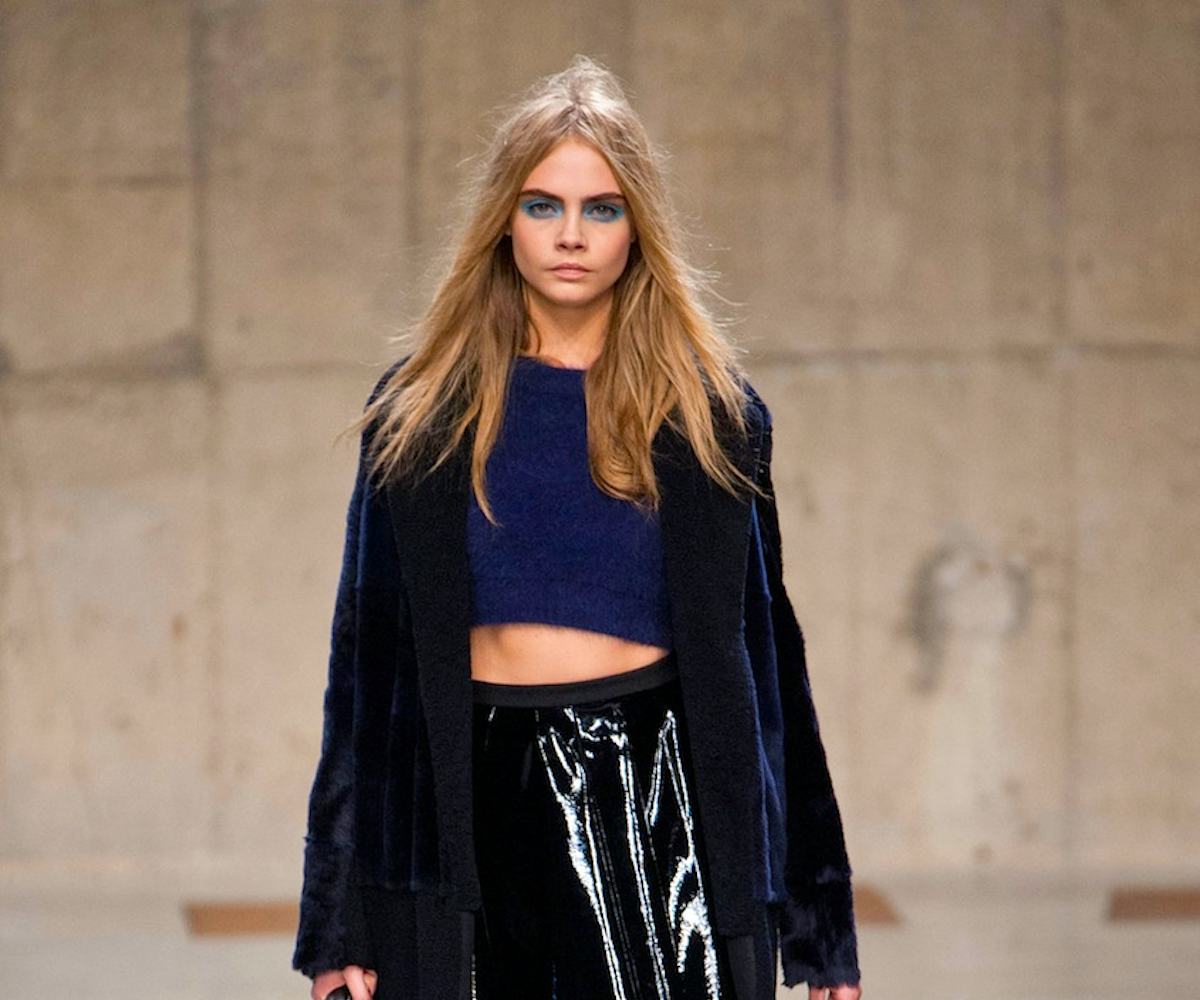 photo by zimbio
london calling
before you make your weekend brunch plans, read this.
New York Fashion Week may have ended, but Fashion Month is just getting started. London Fashion Week kicks off today with a flurry of catwalk shows and presentations (stay tuned for reports from NYLON market direction Rachael Wang!), but before you make your weekend brunch plans, keep reading.
Topshop Unique's show is streaming on Sunday morning at 10 AM EST online here. But in true Topshop form, the Brit label isn't only streaming the show—it's going high-tech. 
The brand has patterned with Chirp, so that everyone who downloads the app can get behind-the-scenes scoop about the collection, the models, and the beauty looks immediately as they come down the runway. But because it's Topshop, you know you'll want to actually wear the pieces immediately, too. The makeup will be available to purchase starting Sunday and you can download the show soundtrack on iTunes. However, the coolest part has to be the fact that you can view all of the different colors of the clothing and buy them straightaway. You'll have to wait a couple of weeks for shipping, but still—considering this is spring 2014 we're talking about here, Topshop's basically operating at lightning speed. 
Get the full scoop on what's going down on Sunday morning in the video below….because the only thing we like better than sleeping in on the weekends is watching a sure-to-be-awesome fashion show.
p.s. Want to watch all of LFW in your pjs? Stream the shows here!