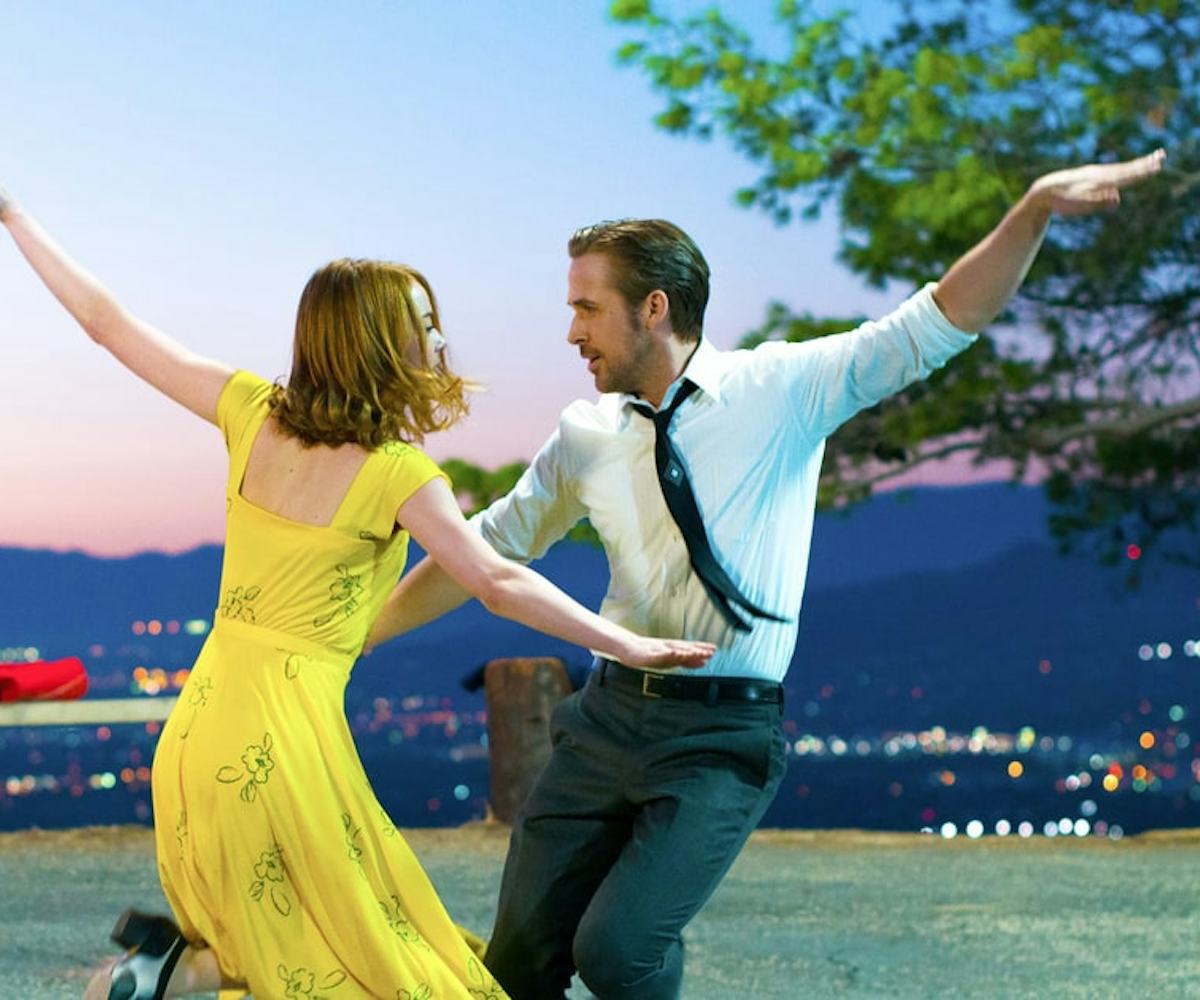 Photo courtesy of Lionsgate
La La Land Is An Early Oscar Favorite, And Other Important Things We Learned From This Year's Toronto International Film Festival
The race for Oscar just got a whole lot clearer
For 10 days out of the year, Hollywood descends on Toronto for one of the biggest film festivals in the world. The Toronto International Film Festival (or TIFF, as it's affectionately called) is particularly important for studios and distributors looking to launch a title into awards season. This year was no different, as several films—Lion, A Monster Calls, and Manchester by the Sea—solidified their place as forces to be reckoned come fall. It's a whirlwind week-and-a-half where stars and civilians collide, and where the next few months begin to crystalize. Here's what we learned. 
La La Land is your official Oscar favorite.After wowing audiences in Venice, La La Land came into Toronto with all the momentum, and left the clear-cut Oscar frontrunner. Damien Chazelle's luminous musical—which stars Emma Stone and Ryan Gosling as two unabashed dreamers who sing and dance their way through perennially sunny Los Angeles—won the festival's coveted Audience Award Sunday, which is usually a good indicator of Oscar success. It's a dazzling ode to the golden age of musicals, and after sweeping Toronto audiences off their feet, La La Land is without doubt the film to beat come Oscar time.
Nate Parker Still refuses to confront his past head on.Toronto was supposed to be Birth of A Nationdirector Nate Parker's coronation, but after recent media attention surrounding his 1999 rape case threatened to derail his film's awards campaign, Parker was left just trying to keep his head above water. The maligned director did little to help his case at the film's muted press conference, when New York Times writer Cara Buckley asked Parker why he has yet to directly apologize to the victim and her family. After saying that he's addressed the issue multiple times, Parker explained that this wasn't the appropriate forum for an apology.
"This is a forum for the other people who are sitting on this stage. It's not mine, I don't own it. It doesn't belong to me, so I definitely don't want hijack it. I do want to make sure that we are honoring this film, and we're honoring these people in front of you, before you. So respectfully, I want to say thank you again to the Toronto International Film Festival for allowing us to be here, and I want to continue celebrating the people that helped make this film possible."  And with that, Parker left a room full of stunned journalists and likely his Oscar chances, behind.
When it comes to parties, Soho House x Grey Goose reign supreme.
Once again, the members-only social club teamed with the premium vodka purveyor to create an intimate nexus for star-gazing and deal-making in the heart of Toronto's downtown. For nearly a week straight, Soho House consistently drew the biggest stars of the festival, from Leonardo DiCaprio, who mingled behind a wall of burly security guards for his Before the Flood party, to Matt Damon, who was far more willing to chat with guests during the post-screening bash for Manchester by the Sea, which the actor executive produced. By far the most star-studded soiree of the festival took place at the post-premiere party for Natalie Portman's Jackie, which saw boldface names like Casey Affleck, Kate Hudson, Evan Rachel Wood, Ruth Negga, Joel Edgerton, Holland, and Jill Soloway drop by to help Portman celebrate what many are calling the best performance of her career.
This year's race for Best Actress will be one for the ages. Natalie Portman, Emma Stone, and Amy Adams all came to Toronto with buzzy films that showcase their immeasurable talents. Stone delights as a plucky Hollywood upstart in the aforementioned La La Land; Adams is mesmerizing as a steely linguist looking to save the world in Denis Villeneuve's cerebral sci-fi thriller Arrival; and Portman startles as Jackie Onassis in Pablo Larrain's appropriately titled Jackie. All three actresses are at the height of their powers, and all three will be hitting the campaign trail hard once awards season gets underway. Right now our money's on Stone, but anything can happen, and February is still a long way away.