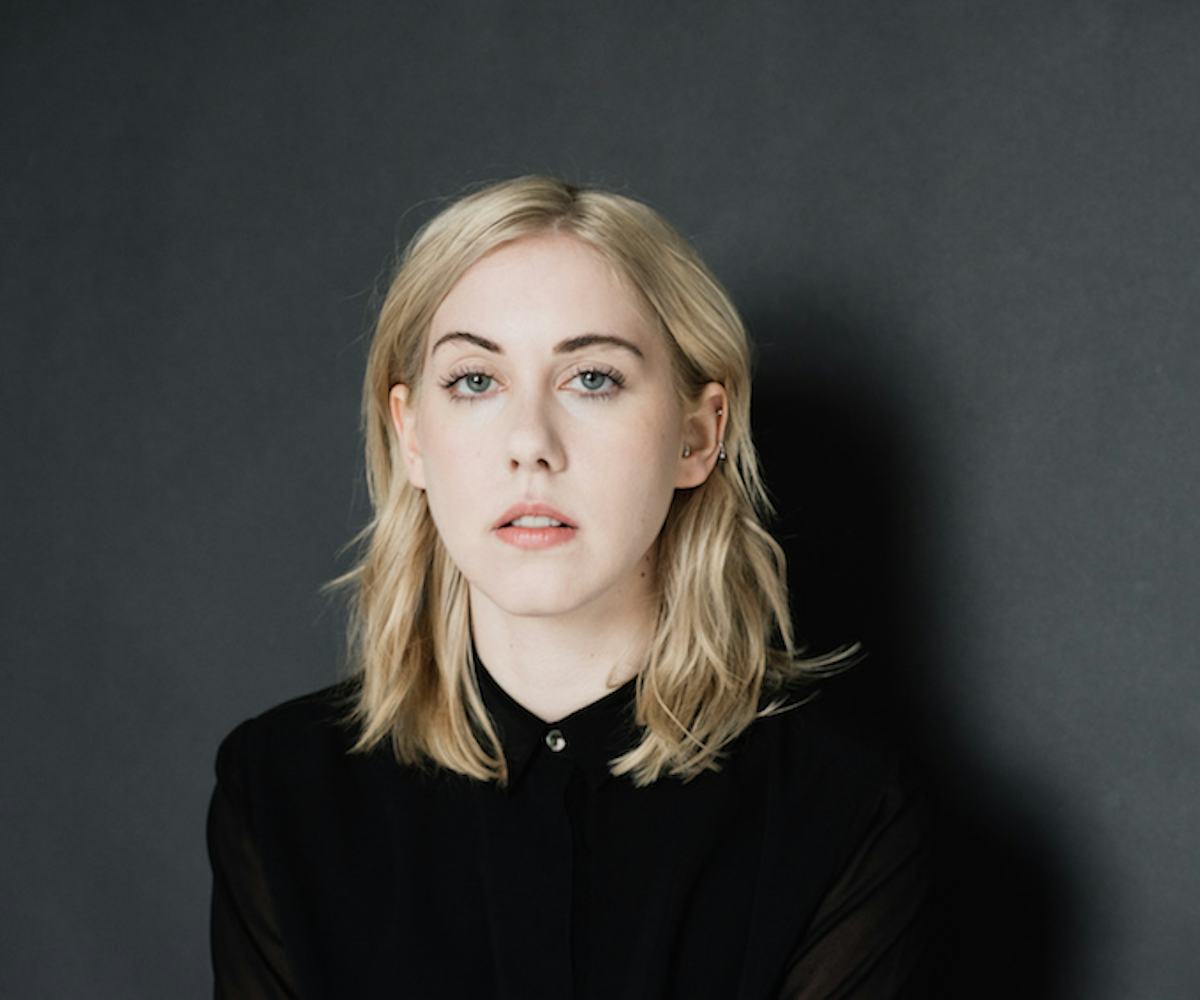 Photo via Partisan Records.
video premiere: torres, "strange hellos"
moody girl-grunge you'll obsess over
If the impending warm weather with all its chirping birds and pretty flowers makes you roll your eyes, we've got a moody, grunge-fueled new song that might be your new jam. Torres, otherwise known as Mackenzie Scott, is a Brooklyn-based singer/songwriter with an aggressively husky voice that demands to be listened to. "Strange Hellos" isn't what one would call a pleasant listen; it drills into your brain with a howling insistence. That said, the hooks are catchy, with a unique rough-around-the-edges quality that positions Torres to be indie rock's next big thing. The video, exclusively premiering here, is as dark and hypnotizing as the song. Check it out, below.
And don't miss Torres on tour:
March 17: Austin, TX Ground Control Party at The Mohawk - SXSW
March 18: Austin, TX, Central Presbyterian Church - SXSW Official Showcase
March 18: Austin, TX, The Mohawk - SXSW Pitchfork Day PartyMarch 19: Austin, TX, Cheer Up Charlie's - SXSW AV Club Day Party
March 20: Austin, TX, Bar 96 - SXSW Culture Collide, Dr. Martens Party
March 21: Austin, TX, Scoot Inn - SXSW The Beehive Party
March 21: Austin, TX, Central Presbyterian Church - SXSW Under The Radar Party
May 4: Saxapahaw, NC, Haw River Ballroom
May 6: Nashville, TN, The Stone Fox, with Aero Flynn through 5/17
May 8: Dallas, TX, Club Dada
May 9: Austin, TX, The Mohawk
May 11: Scottsdale, AZ, Pub Rock Live
May 12: Los Angeles, CA, The Echo
May 13: San Francisco, CA, Bottom Of The Hill
May 15: Portland, OR, Doug Fir Lounge
May 16: Seattle, WA, Barboza
May 17: Vancouver, BC, Electric Owl
May 20: Minneapolis, MN, 7th St. Entry
May 21: Chicago, IL, The Empty Bottle, with Aero Flynn through 5/27
May 22: Detroit, MI, UFO Factory
May 23: Toronto, ON, The Garrison
May 27: Brooklyn, NY, Baby's All Right
June 25: Allston, MA, Great Scott
June 26: New York, NY, Mercury Lounge
June 27: Philadelphia, PA, Boot & Saddle
June 28: Washington, DC, DC9
June 30: Durham, NC, The Pinhook
July 1: Atlanta, GA, The Earl
July 2: Chattanooga, TN, Rhythm & Brews