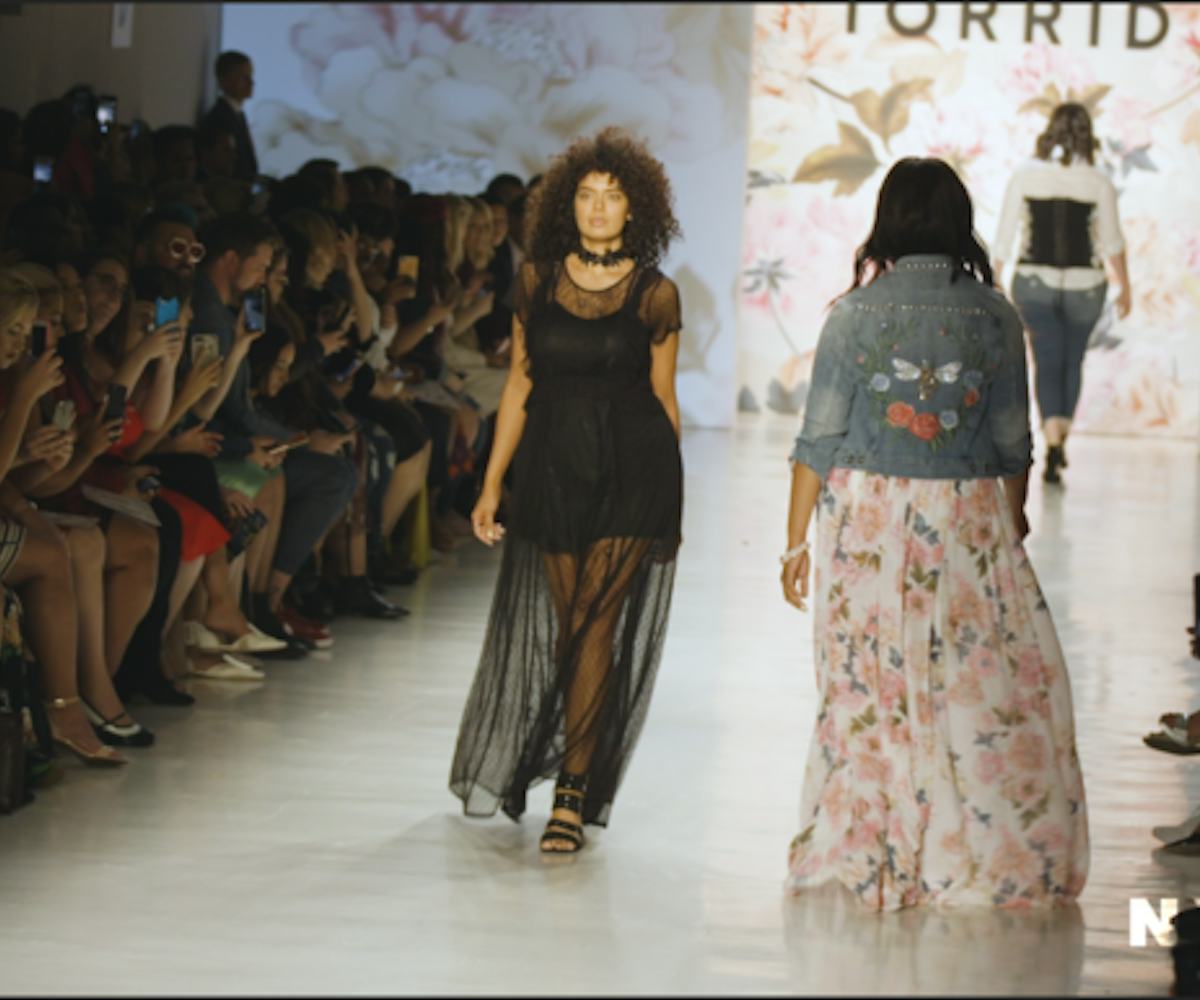 Meet The Models Behind Torrid's Body-Positive NYFW Show
"I am a small-town, college-town girl who waits tables, and now I'm in New York City"
Plus-sized fashion brand Torrid constantly celebrates the beauty of body diversity through its collections. And for its New York Fashion Week show this season, the brand continued to honor its message of inclusivity and empowerment by casting a diverse array of women from all over the world to walk the runway.
We had a chance to catch up with some of the models who strutted down the catwalk and found out why the brand is so special to them.
"There are so many conditions placed on women who are put in this box, this paradigm that says, 'Within this box, is beauty, and if you're not in it, you're not beautiful,'" says one model. "And Torrid smashes that box and says, 'You know what? That's garbage. You're beautiful—your curves, your uniqueness, your differences, all of your idiosyncrasies make you who you are, and you are gorgeous just the way you are.'" 
Get to know the models, above. 
Credits:
Shot by Daniel Huskey
Produced by Ren Potts
Edited by Maddy Talias
Sound by Drew Joy
Music - Mars - Niklas Gustavsson & Why So Serious - Daniel Gunnarsson via Epidemic Sound