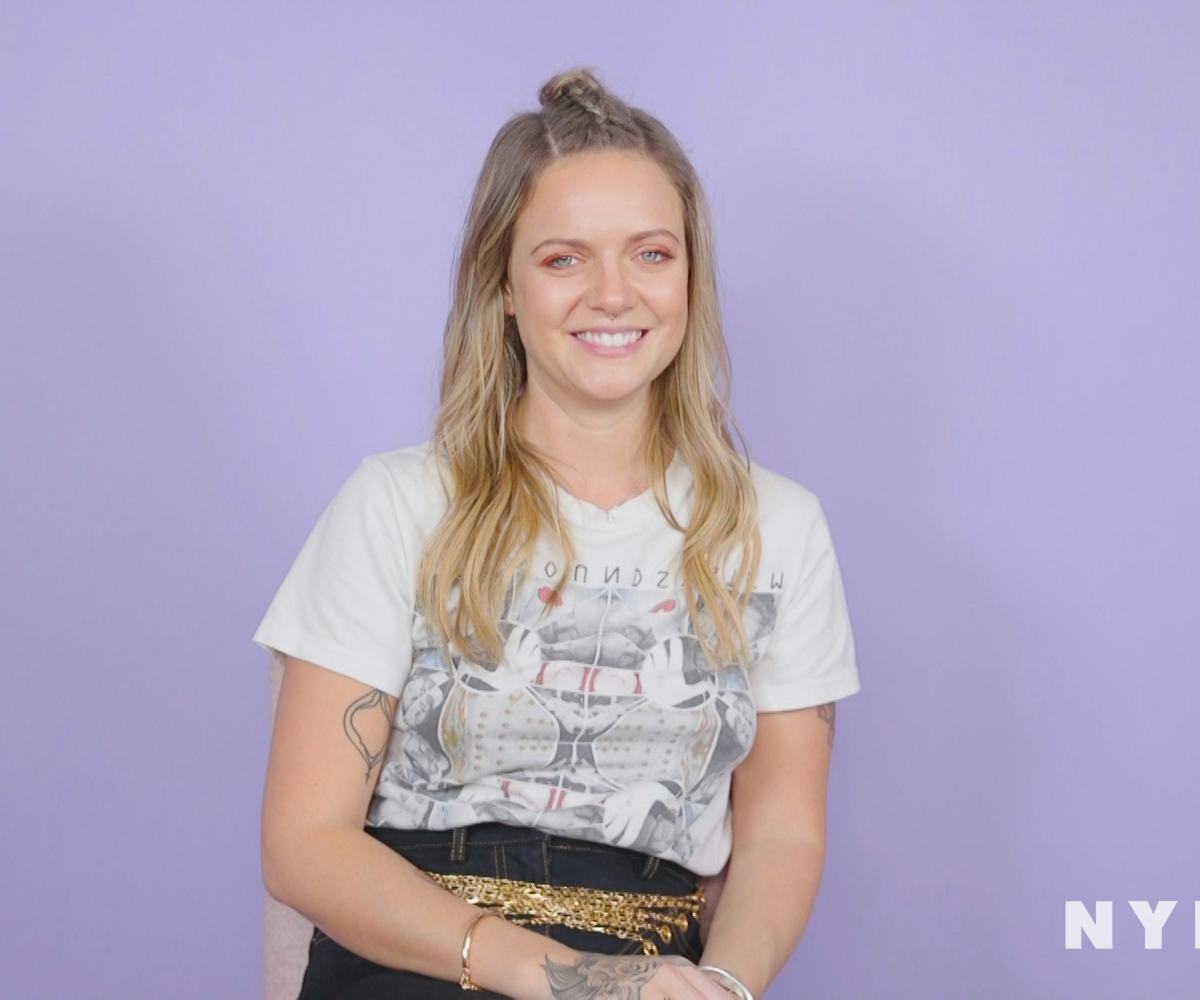 Tove Lo Answers 10 Rapid Fire Questions
Is this really the way the cookie crumbles?
Tove Lo's new album, Blue Lips, is her finest LP to date. It's a polished electro-pop gem bursting with chemical highs, seduction, and a fierce independence. Her intuition as a songwriter is on full display. As the follow-up to last year's Lady Wood, Tove Lo has found that sweet spot between cheeky pop and forward-thinking productions that take her vibe to new, red-eyed underground basement party vibes. Blue Lips highlights her humor and, though she blushes at the sentiment, effortless cool factor. (You needn't look much further than her video for Blue Lips' lead single, "Disco Tits," where she parties with a puppet.)
Tove brought that humor when she came through the NYLON studios earlier this month ahead of Blue Lips' release. In the video, Tove Lo makes clear that if ever you're in the market for a good pickup line, there's one you absolutely shouldn't use. Watch above and stream Blue Lips, below.