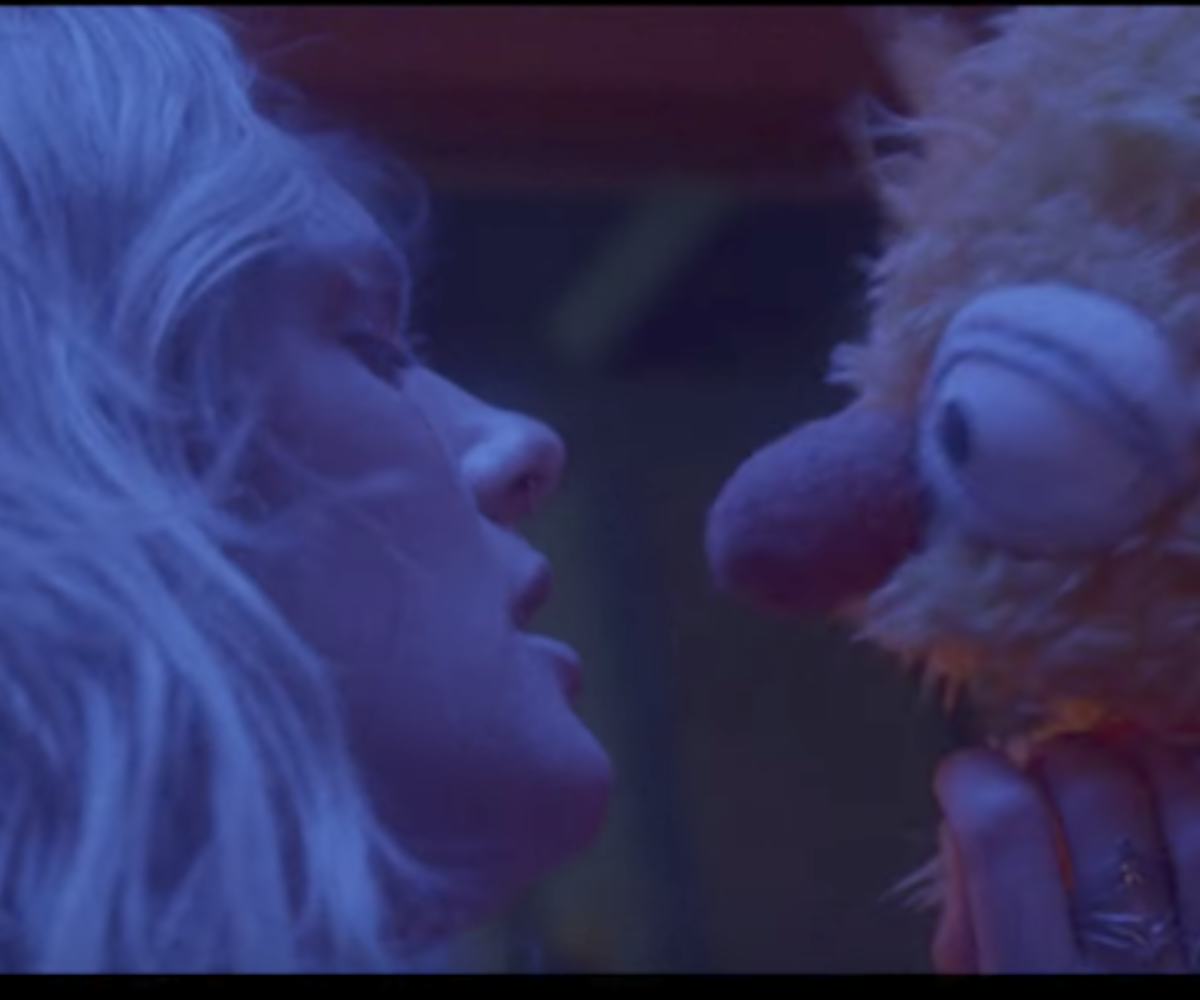 Screenshot via YouTube
Tove Lo Gets Freaky With A Puppet In Her 'Disco Tits' Music Video
Step aside, Kermit and Miss Piggy. There's a new muppet in town and he's getting down and dirty with Swedish electro-pop songstress Tove Lo.
Her latest video is for her most recent single, "Disco Tits," a raunchy and infectious disco-infused club track guaranteed to get you sweating. It's the first off her forthcoming release, Blue Lips, due out this November. 
The video begins on the set of an awkward talk show hosted by a prudish puppet. Tove Lo is the puppet's guest star, and decides to have a little fun by serving up unapologetically flirtatious innuendos that would make anyone blush—human or plush. 
The two eventually embark on a wild road trip filled with rainbows and slightly cloudy skies, share a surprising (and quite freaky) romantic connection before sharing a testy Pulp Fiction-esque moment in a secluded diner, where a fight ensues over barbecue sauce. What follows next is a you-have-to-see-it-to-believe-it kind of scene, one that involves a lot of hair flips, drugs, and good, clean debauchery.
See the madness unfold before your very eyes, below.