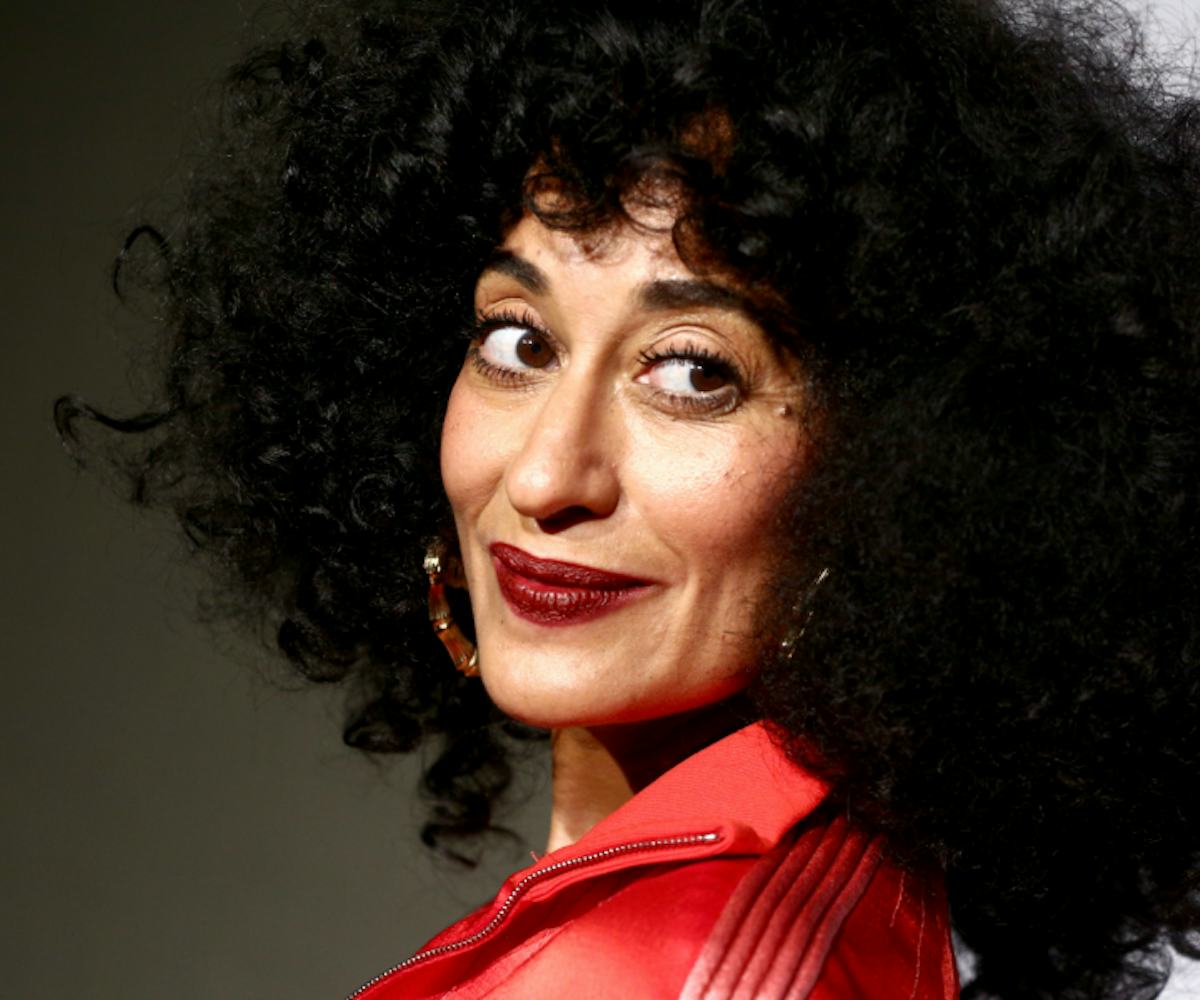 Photo by Rich Fury/Getty Images
Tracee Ellis Ross Clarifies The Status Of Her Salary Renegotiations For 'Black-ish'
Previous reports were inaccurate, Ross said in a statement
Amidst reports that Tracee Ellis Ross would be cutting back her appearances on hit show Black-ish because of a salary gap between her and co-star Anthony Anderson, Ross released a statement on Twitter addressing the reports and the truth of the situation.
While she expresses a desire to be "compensated in a way that matches [her] contribution" to the show, she clarifies that there were inaccuracies in the report. "The words and thoughts that were in the original article that started this public conversation were not mine; there were never any threats." she wrote in the Twitter post. "I wish I would have been called by the reporter to confirm that."
She does address that while it wasn't pleasant to have her salary negotiations become so public, she still appreciated the support and love she received following the reports: "I'm truly thankful that important conversations are taking place about fighting for women's worth and equality, and tightening the pay gap in every industry."
Fixing the gender pay gap is an important issue worth fighting for, but it's also fairly irresponsible of reporters to publish false or unconfirmed details and words in a report about something as private as an actress' salary renegotiation. Until an actress comes forth stating that her pay gap is an issue she wants to share with the public, we should respect the privacy that someone participating in a negotiation like that deserves.
Despite the probable violation of privacy she felt, Ross demonstrated immense poise while addressing the inaccurate reporting, ultimately bringing the attention back to the fight for equal wages. Read her full statement below: