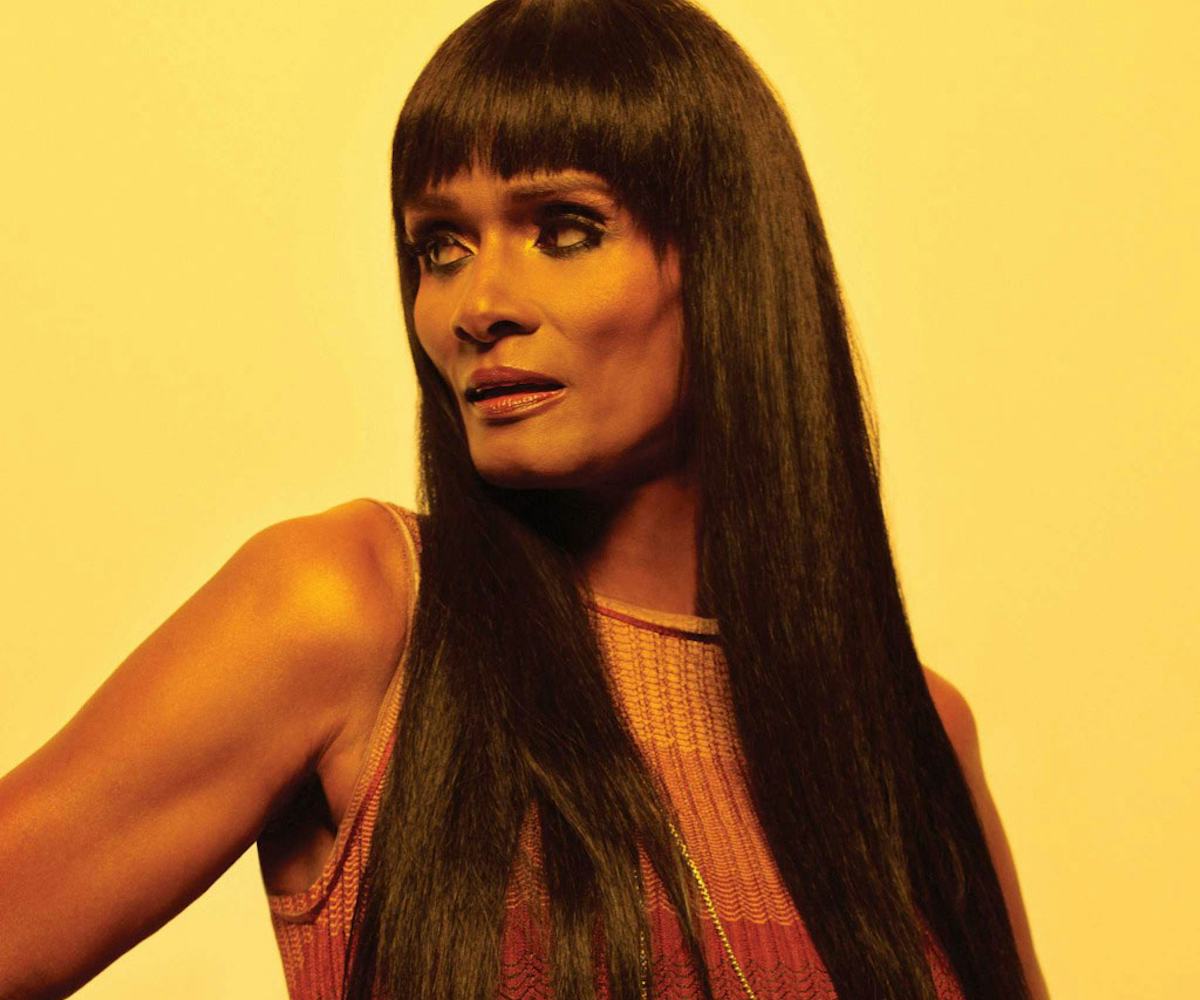 Photographed by Peter Hapak
Meet Tracey Norman, America's First Black Transgender Model
know her name, know her story.
Today, New York Magazine re-introduced the world to the face of 63-year-old trans model Tracey "Africa" Norman. The Newark native forayed into modeling during the mid-1970s after Italian Vogue photographer Irving Penn and Basile designer Luciano Soprani selected her at a casting call that she snuck into. Norman's official debut was on a box of Clairol's Born Beautiful hair color (No. 512, Dark Auburn). Additionally, she had an exclusive contract with Avon and was even a house model in Balenciaga's Paris showroom. All the while, no one in the industry ever knew that she was assigned male at birth—as an African-American model, Norman already faced enough discrimination, so she didn't want her identity as a transgender woman to jeopardize her career or her life. She kept it a secret, as did anyone else that knew.
Norman's parents were both supportive of her transition—she came out to her mother after she graduated high school in 1969, and her father accepted it eventually when she told him later on as an adult. "[My mother] just opened her arms, gave me a big hug, and said that she knew, she was just waiting for me to come to her," said Norman. "I had a moment where I realized what they mean when they say unconditional love."
After the peak of her modeling days, Norman went on to become a part of New York's drag ball community and joined the House of Africa where she mentors young competitors. (In 2001, she was inducted into the ballroom hall of fame.) Now, Norman is fully embracing who she is. "I was reminded that I made history, and I deserve to have it printed," she said. "And I'm still here."  
Read the amazing cover story in full here.