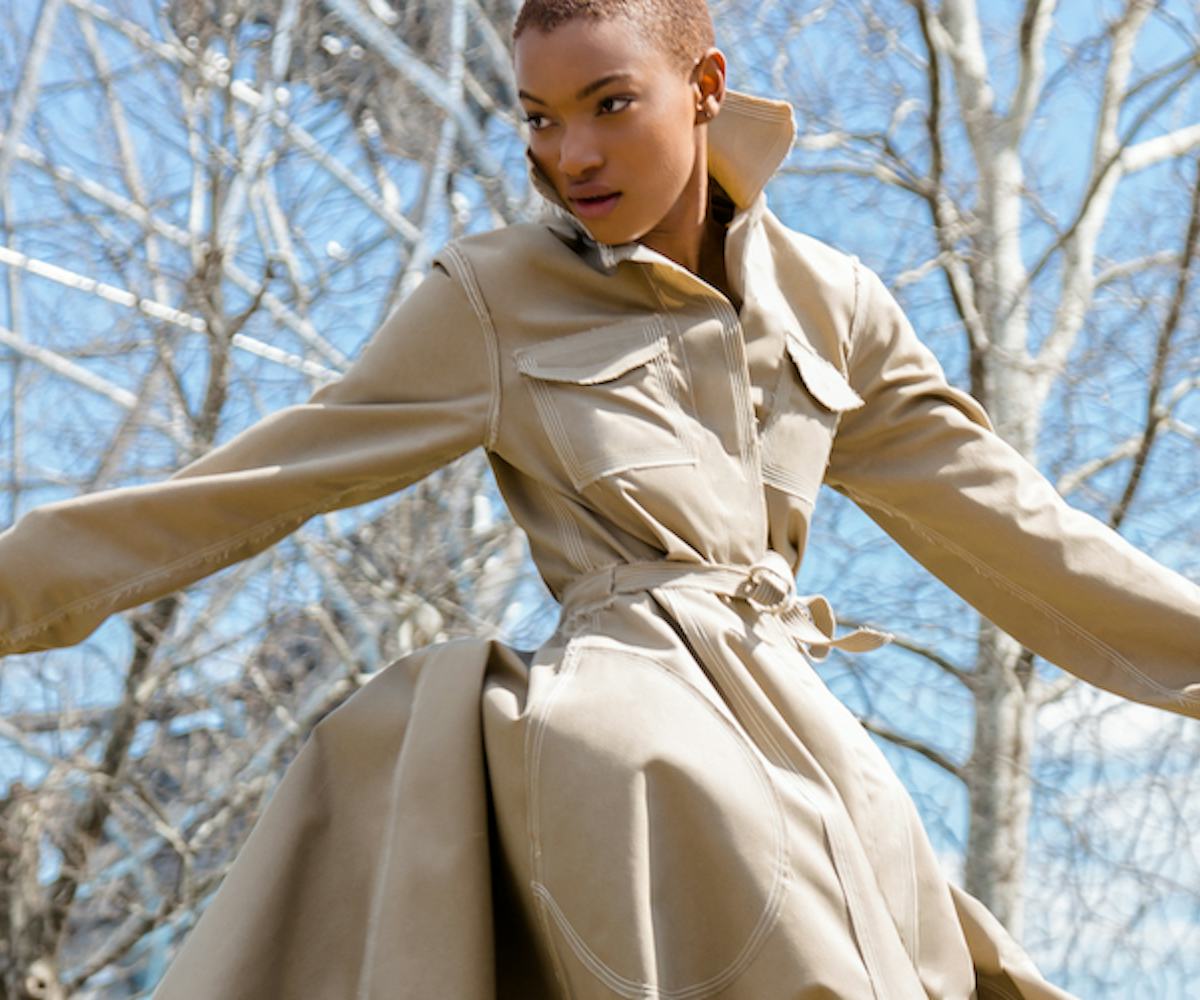 Photo by Philippe Rohdewald
Tracy Reese Designed A Collection Using Plastic Bottles From Flint
Teaming up with artist Mel Chin
The water crisis in Flint, Michigan, still isn't over. Over three years ago, the town's water supply was contaminated when the city officials decided to switch over to the Flint River in order to save money, which lead to river pollution corroding pipes, thus poisoning the water with lead and other hazardous materials.
Today, the residents of Flint continue to rely on bottled water for everything, from drinking and bathing to cooking and other everyday needs, thus leading to an immense amount of plastic waste. For his upcoming retrospective, "All Over the Place," visual artist Mel Chin, an artist known for showcasing environmental and socioeconomic issues in his work, wanted to take this waste and turn it into something useful.
He recruited fashion designer Tracy Reese to head up the project. The result? Flint Fit. A collaboration between Reese, Chin, and the residents, activists, and community organizations, the Flint Fit project collected 90,000 empty plastic water bottles from the city and then had them transported to Greensboro, North Carolina and transformed into REPREVE yarn by Unifi, Inc. The yarn was then woven and knitted into recycled fabric by Mount Vernon Mills and Texollini.
From there, Reese used the sustainable fabric to sew her nine-piece, water-inspired collection that includes clothing, rainwear, and swimwear. All sewing was done by the members of Flint's commercial sewing program at St. Luke N.E.W. Life Center, an organization that helps provide life skills, education, and workplace training for those in need.
As Reese told WWD, she kept the edges raw for outerwear pieces as a reminder that "this is a very imperfect world and imperfect situation." The industrial feel of the collection is meant to show that these garments were created by real people, "not a couture atelier in Paris." 
Below, take a closer look at the collection, which will be showcased at the opening of "All Over the Place" on April 8 at the Queens Museum.