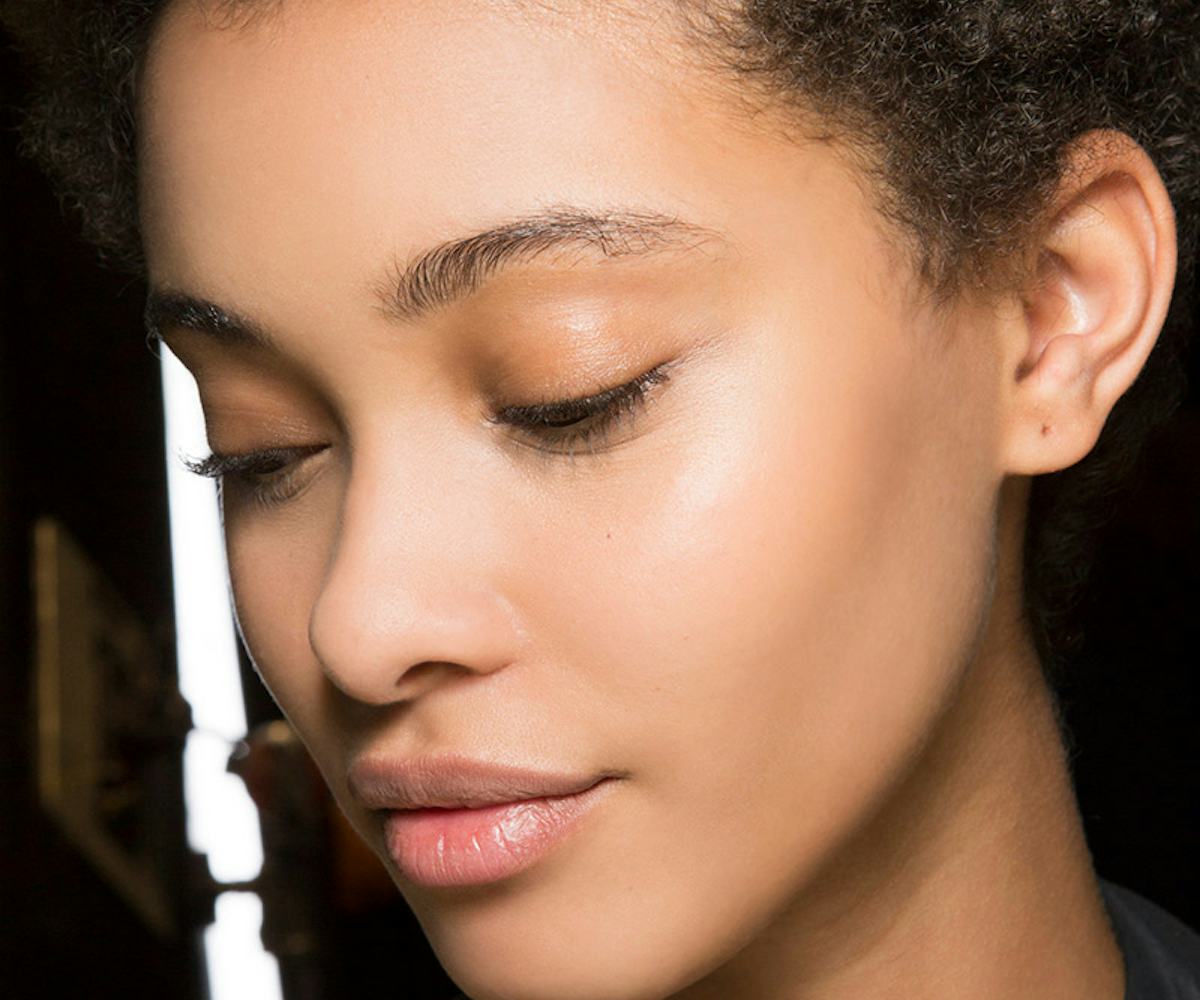 Photo via Imaxtree
10 Trader Joe's Beauty Products That Actually Work Like A Dream
From our friends at The Zoe Report
Curated by Rachel Zoe and her team of editors and stylists, The Zoe Report is not only your stop for all things fashion and beauty but all-around lifestyle as well. Check out their site for everything from shopping tips to dating advice, to the latest in celebrity news.
What began as a mild attraction to Trader Joe's has officially turned into full-blown fandom. Between the yummy (and healthy) snacks, ten-minute dinners and totally delicious frozen foods, we could easily spend the better part of our day perusing TJ's aisles. And just when we thought our devotion couldn't get any more, er, devoted, we started testing the retailer's beauty offerings. Life may never be the same, as these products are not only inexpensive but also do the job that pricier, higher-end formulas do just as efficiently. (Are you freaking out yet?) Take a look at the Trader Joe's beauty finds that are keeping us pretty—and see if you don't convert, too.
Vitamin E Oil
Packed with antioxidants, this restorative oil helps with everything from healing scars to evening out hyperpigmentation to brightening the complexion.
Citrus Body Wash
Not only does this magical stuff smell like a tropical cocktail, but it contains natural nutrients that soften the skin and leave it feeling super smooth.
Face Wash With Tea Tree Oil  
Infused with detoxifying tea tree oil, this face wash really cleans house on your face, effectively removing makeup, dirt, and toxins without drying out the skin. It's great for those with oily and acne-prone skin!
Tea Tree Oil
Okay, if you're prone to the random explosive breakout, keeping a bottle of this concentrated oil is key. It helps kill the bacteria around the blemish and reduce inflammation so your zit can disappear more quickly. Yes, please.
Nourish Enriched Intensive Antioxidant Facial Moisturizer
Perfect for a range of skin tones, this moisturizer contains antioxidants that help ward off free-radical damage and keep wrinkles and signs of aging at bay. This is great for the super-hot dry, summer months.
Head To Toe Moisturizing Balm
Keep this little tin at your desk or in the car so you can apply to your lips, cuticles, tootsies, or hands when you need a moisture boost.
Next To Godliness Micellar Cleanser & Makeup Remover Towelettes
Look at Trader Joe's jumping on one of the biggest skin-care trends. These wipes utilize micellar technology, which includes dual-sided molecule clusters that both attract and repel water. So when you wipe your face with one of these towelettes, the molecules break up and whatever is not water—makeup, residue, dirt, oil—gets pulled from the skin. The beauty of these wipes is that moisture stays put on your face, where it belongs.
Lavender Salt Scrub
We love a good scrub, and this delectable lavender-infused formula delivers. It gently exfoliates while soothing the skin and makes it smell like a dream.
100% Pure Jojoba Oil
We love using this vitamin-rich oil as a makeup remover. Gentle and soothing, it leaves skin feeling supple long after you apply.
Body Butter Trio
The best things come in threes, right? Well, with the summer months leaving our skin feeling parched and dry, we love tripling up on this rich moisturizer.