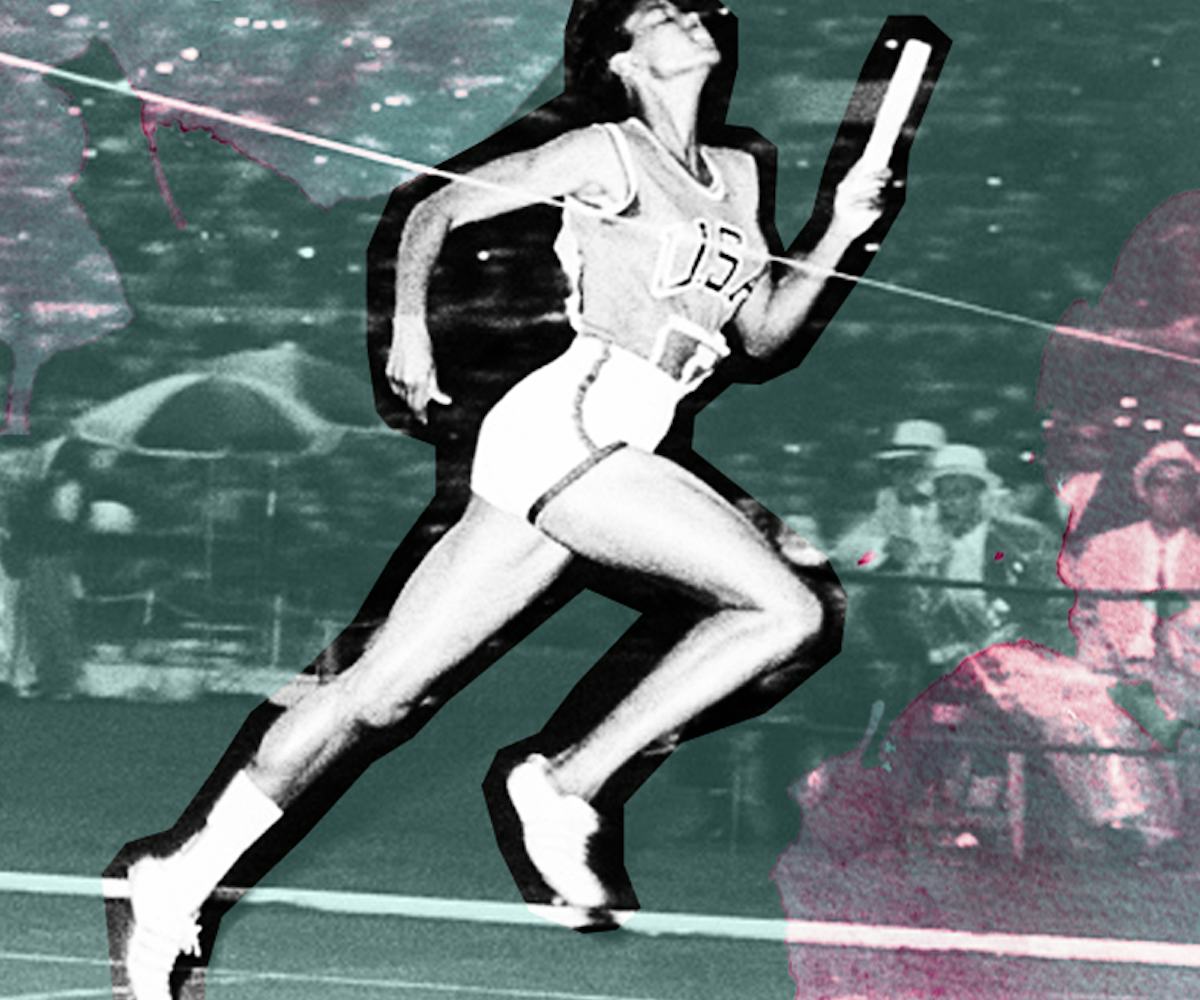 What It's Like To Train Like An Olympian
We grilled fencer Monica Aksamit on what it was like to prepare for Rio
Have you ever been curious as to what it's like to train for the Olympics? While many of us non-athletes imagine it would be hours and hours spent practicing and perfecting your sport (and we wouldn't be entirely wrong), with a good amount of time in the gym, it's hard to comprehend what it all actually entails. After interviewing U.S. fencer Monica Aksamit about her path to qualifying for the Olympics, I was curious to know what it was like for her on a day-to-day basis. 
While I originally wanted to write a story on "training, working out, and eating like an Olympian for a week," after she sent me a four-week plan, I knew there way no possible way I could. It would be physically impossible to maintain a full-time job while doing so, because, as obvious as it sounds, when you're going to the Olympics, going to the Olympics is your job. 
Still, I was intrigued by Aksamit's regimen, which was extremely organized and split into three categories: fitness, diet, and—perhaps more surprisingly—mental health. 
When you're an Olympic athlete, you are constantly training. Aksamit spends six days a week at her fencing center, with Sundays being her only day off (though she still spends it at the gym); four days at the gym, working out specific body parts with a number of intense moves, intimidatingly named the Bulgarian Split Squat and Jackknives; and lighter workouts on her "recovery days," with a bit of yoga sprinkled throughout. When I asked Monica if she ever had a day off, she simply laughed, "basically, no."
Her diet, although meticulously mapped out, wasn't super restrictive—just healthy. Aksamit is allowed four meals a day and four snacks, spaced approximately two to three hours apart. Each meal is a combination of protein (meat, fish, eggs, yogurt, or protein shake), carbs (a vegetable or starch, sometimes both), and a fat (only healthy oils and nut butters though). Snacks are also on the healthy side, whether they're mixed nuts and seeds, fruit, protein bars, or yogurt. Three "cheat" foods are allowed per week, but only once per day—you definitely can't have a lazy Sunday afternoon watching Netflix and ordering delivery twice.
What I found to be the most interesting is the mental workout Aksamit is expected to complete six days a week for ten minutes at a time—which is probably something we can all use a little bit of. This mental exercise is a five-step process meant to improve ability and consistency, training the mind to stay focused on the control point for success. It entails centering one's breath, stating one's personal performance and identity, and a "personal highlight reel" that involves meditation of past successes and visualizing future success.
All in all, it takes a lot of hard work, huge amounts of self-discipline, a ton of organization, and the ability to clear your mind to train like an Olympian—so let's give our fellow U.S. team a hand. We could never do it, but we're glad they can.