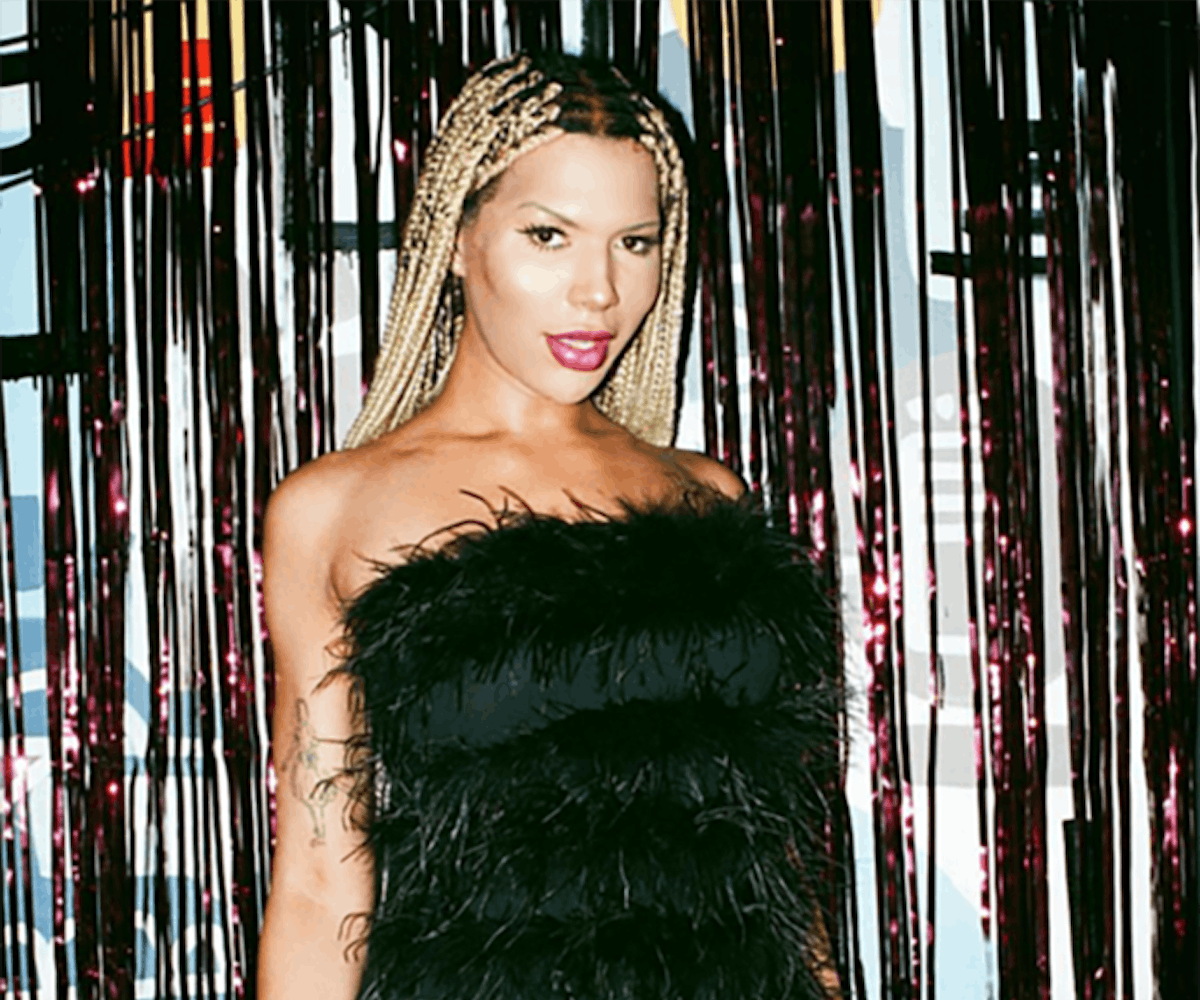 Photo via @munroebergdorf Instagram
Munroe Bergdorf Is The First Transgender Model To Star In A L'Oréal Campaign
"I definitely set out to empower girls like me, I think that our history definitely wasn't being told"
Update 09/01/17: Today, L'Oréal announced that it will be ending its partnership with Munroe Bergdorf over comments she made calling out racism on social media in the aftermath of events in Charlottesville, Virginia.
L'Oréal just made history by casting its first trans woman to star in one of its campaigns. Munroe Bergdorf is one of three new ambassadors featured in the latest L'Oréal YoursTruly True Match campaign, the brand's U.K.-based initiative that serves to celebrate diversity.
Who is Munroe Bergdorf? She's a DJ, fashion designer, and trans rights activist from East London who has been dubbed as "London's own Laverne Cox" by The Evening Standard.
In her powerful new video for the campaign, she speaks of her mission and the importance of sharing the story of trans women. "I definitely set out to empower girls like me, I think that our history definitely wasn't being told," she says.
Bergdorf, who began transitioning five years ago at the age of 25, describes the experience at not being the smoothest, but being able to tell her story gives her hope to help others. "I wouldn't call myself a role model because I'm still finding myself like everyone else is still finding themselves, but I'd like to think of my self as a role option. And hopefully people can relate to what I've been through because it's not a smooth ride, but people can see their own ride in my ride," she says.
She, along with model Neelam Gill and style blogger Mercedes Benson, will join past YoursTruly True Match ambassadors, Cheryl, Katie Piper, and Gary Thompson.
You can check out Bergdorf's campaign video for L'Oréal Paris, below.