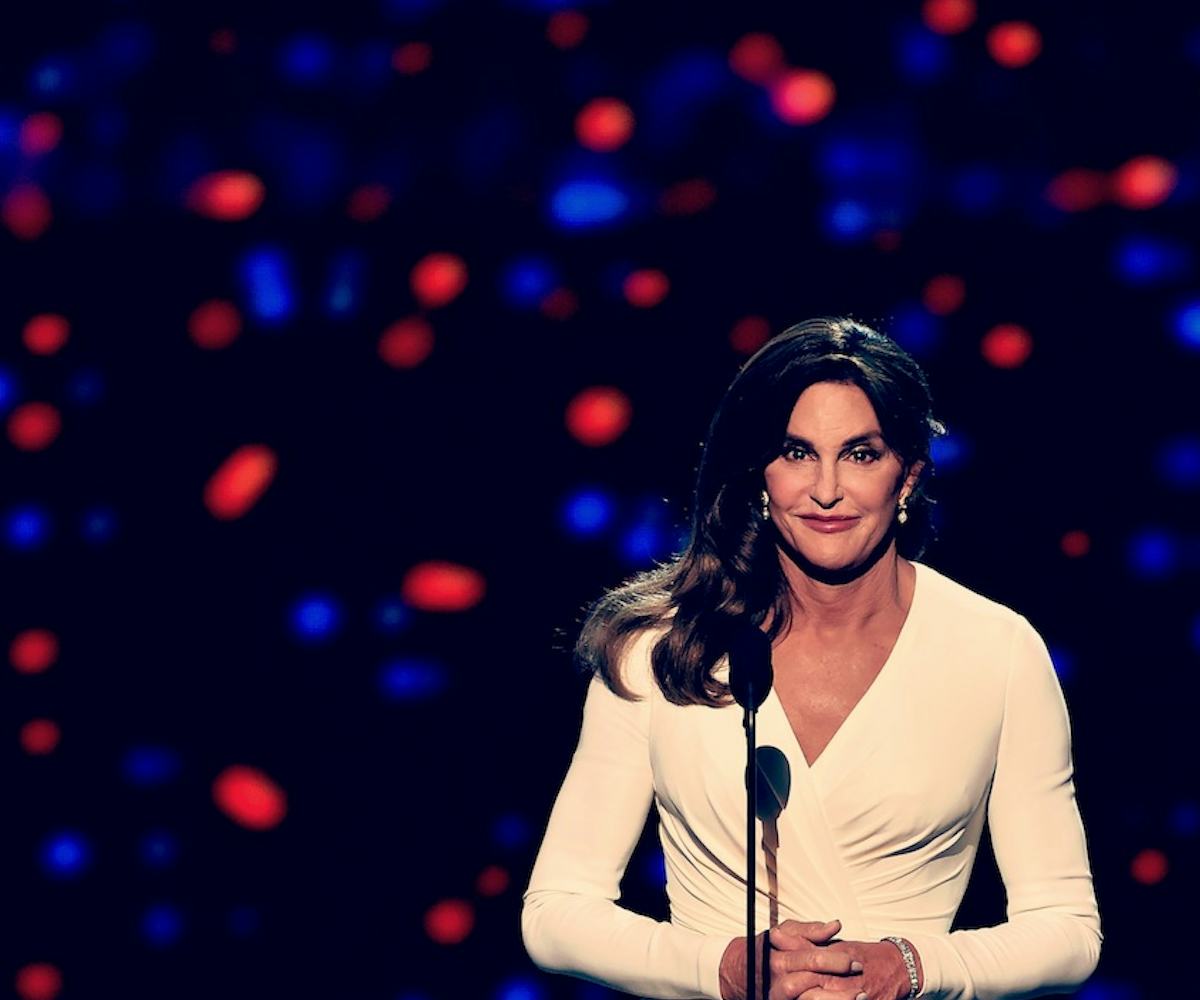 Photo by Kevin Winter/Getty Images
caitlyn jenner deals with the stress of transitioning publicly in new 'i am cait' trailer
we're so ready for this series
Just three days before new television series I Am Cait is set to air on E!, the network has decided to release yet another emotional trailer (which also happens to be the opening scene) for the show. Though past trailers have delved into the importance of being oneself and the societal pressues placed on women based on appearance, they've been rather uplifting—a stark contrast from the evocative teaser that came out today.
This new trailer shows Jenner dealing with the stress of transitioning publicly and worrying about being a good representative for the transgender community. "What a responsibility I have toward this community. Am I going to do everything right? Am I going to say the right things? Do I project the right image? My mind's just spinning with thoughts. I just hope I get it right," she says after waking up at 4:30 in the morning, unable to sleep from all the thinking she's been doing. 
It's no surprise Jenner feels these pressures. Fellow transgender celebrity and Orange Is The New Black actress Laverne Cox recently discussed Caitlyn Jenner in an interview with James Corden on The Late Late Show and said that Jenner sometimes has to switch cars multiple times just to avoid the paparazzi—something Cox called "an insane way to live." She continued: "There's no way she could have transitioned privately, but I think she's doing it very eloquently and beautifully, publicly."
Plus, Cox pointed out that it's important for people to see a diverse representation of transgender people in the media. "When I think about transitioning in my 20s as a black transgender woman who was working-class and struggling to make it in New York City, it's completely different from Caitlyn's very public experience," she said.
It's important to remember that transitioning is a unique experience for each person who goes through it. Jenner's experience is undoubtedly different from Cox's experience, which is vastly different from another transgender person's experience. Still, it's good that people like Jenner and Cox are using their celebrity to advocate for and bring more awareness to the transgender community, and we look forward to seeing how this awareness increases over time.