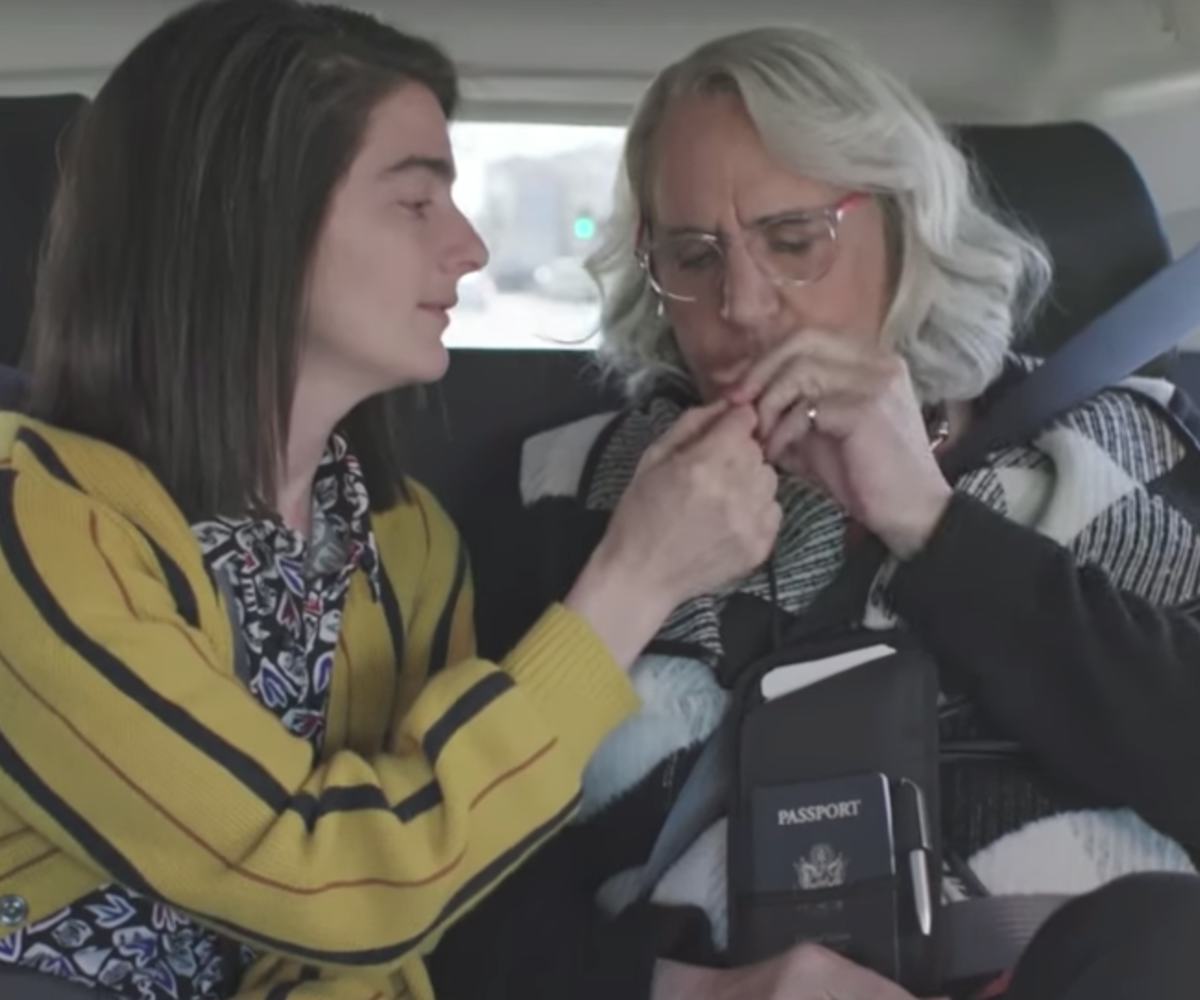 Watch The New 'Transparent' Season 4 Trailer
"Family is gross, but it's important"
The Pfefferman family has reunited in the new trailer for season four of Transparent. In the clip, released today, Maura (Jeffrey Tambor) tries a weed gummy, Josh (Jay Duplass) tries to reason with his mom Shelly (Judith Light), and Sarah (Amy Landecker) admits a universal truth: "Family is gross, but it's important."
During one moment, Shelly is smothering Josh when he tells her that her "energy is like there's a gas fire in the kitchen right now." Ali (Gaby Hoffmann) later tries to relax her "moppa" by giving Maura a medical marijuana-laced gummy bear that she quickly pops into her mouth. "I was just gonna have you eat the head," Ali says, shocked. "You're gonna be so high."
While all of the scenes in the trailer look like they're in L.A., an Amazon press release revealed that this season will have Maura head to Israel to speak at a conference, where she'll make "a startling discovery." Eventually, the rest of the family joins her. 
Season four doesn't yet have a release date, but this trailer makes us look forward to it even more. Check out the full clip below.