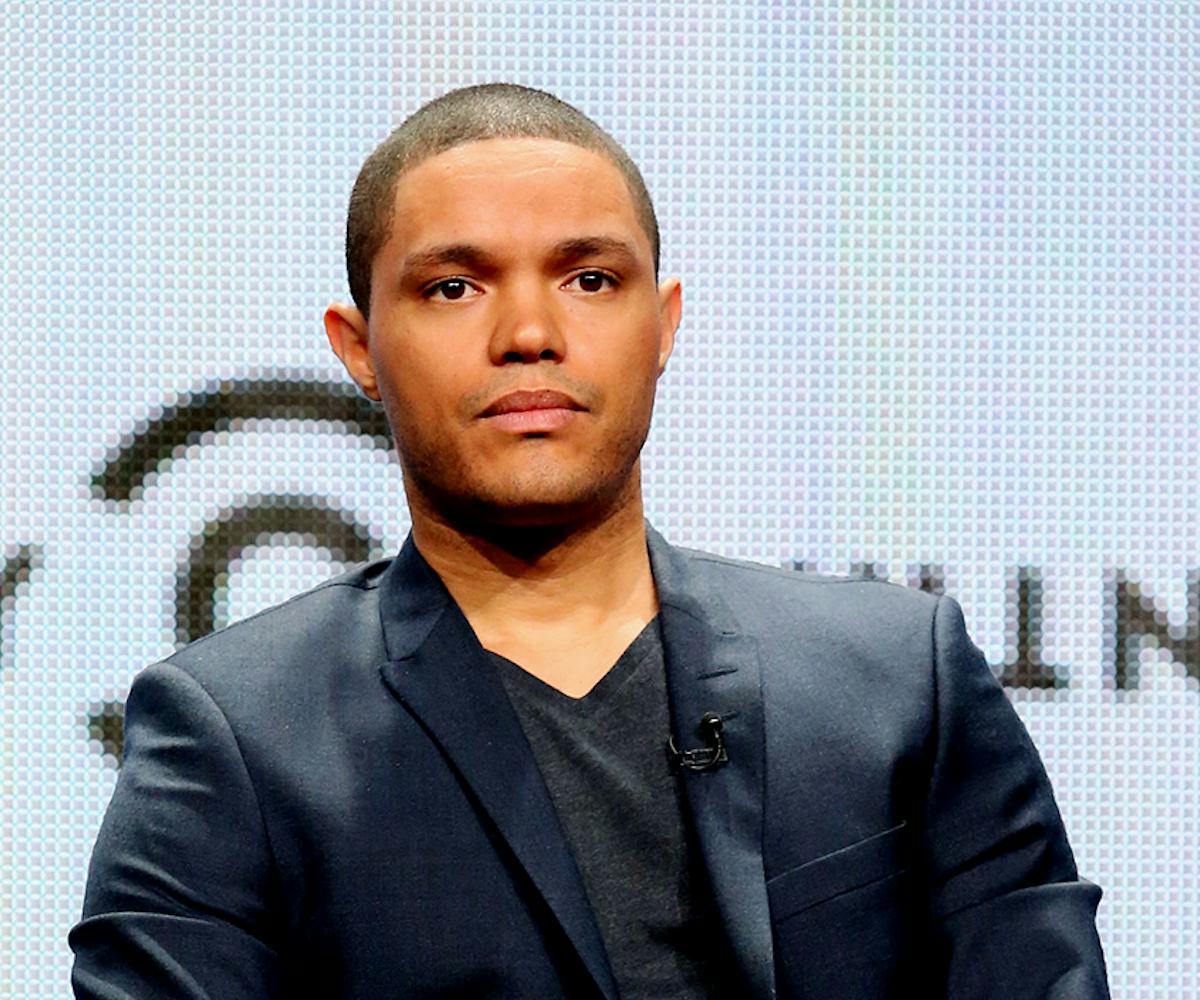 Photo by Frederick M. Brown/Stringer/Getty Images
Watch Trevor Noah Get Serious About The Paris Attacks
Throughout his run on The Daily Show, Jon Stewart was our voice of reason — someone who could help us make sense of the absurdity around us. And in even the most dire situations, Stewart always managed to strike the perfect balance between humor and thoughtfulness, as he did in his now iconic post-9/11 speech.
On Monday, Stewart's successor Trevor Noah made his first real attempt to strike that same balance, when he opened his show by addressing Friday's Paris attacks. 
"We're all afraid," Noah said. "We replace that fear with anger a lot of the time, but I think what we should try to choose to do is not focus on the perpetrators, because every attack — whether it's Paris, Beirut, Kenya — seems less about a specific group and more about an attack on humanity itself."
After sneaking in a jab at Ronda Rousey, Noah invoked all the wonderful acts of humanity that occurred in Paris after the attacks. "I will say you are ruining our cultural stereotypes, because the French are supposed to be cold and unwelcoming, and then you do these beautiful things, and who do we make jokes about now, Finland?" Noah joked.
And in true Stewart fashion, Noah ended his comments with an emotional whammy. "Our prayers will be with Paris, our prayers are with the people. But let's not forget, before we fight, to love."
It looks like we, and The Daily Show, are in good hands.