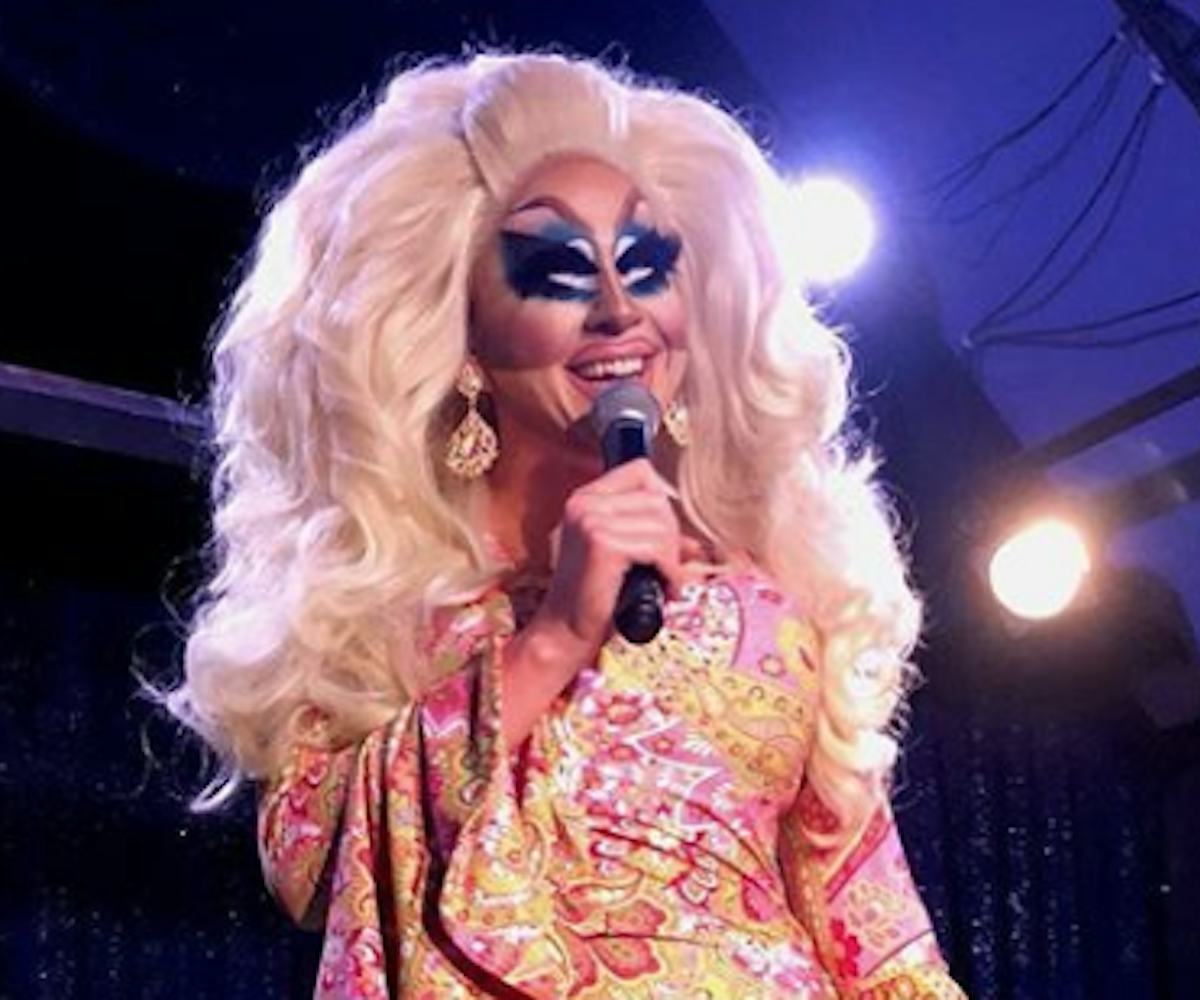 Photo via @TrixieMattel Instagram
Oh Honey, Trixie Mattel Is Launching A Makeup Line
After taking over the drag and country music spheres, Trixie Mattel is set to bring her signature look to your makeup bag, honey. The RuPaul's Drag Race star partnered with Sugarpill, the beauty brand famous for its gender inclusivity, to drop a cosmetics collection so we can all look a little more pin-up.
Of the line, Mattel, who used to be a makeup artist, said in a statement, "I wanted to create shades that reflect a signature Trixie style–a sculpted synthetic eye with a pink paintball cheek and classic bright pink lips." The result is a gluten-free, paraben-free, and cruelty-free range of products that will get you blindingly bold lips and cheeks and a glimmery eye look.
The line—named after Mattel's signature catchphrase, "Oh Honey!"—includes a bright pink lip gloss, as well as a palette featuring a hot pink blush and six nude eyeshadow shades. The eyeshadow shades reference Mattel's love of country music, with monikers like "Sidesaddle," "Ponyboy," and "Dolly." And, of course, the lipstick is called "Barbara," a shade named after Barbie herself (whose full name is Barbara Millicent Roberts).
Oh, Honey! will be available on the Sugarpill site on September 5. The full line is priced at $52, and items will not be available for purchase separately.
Photo courtesy of Sugarpill