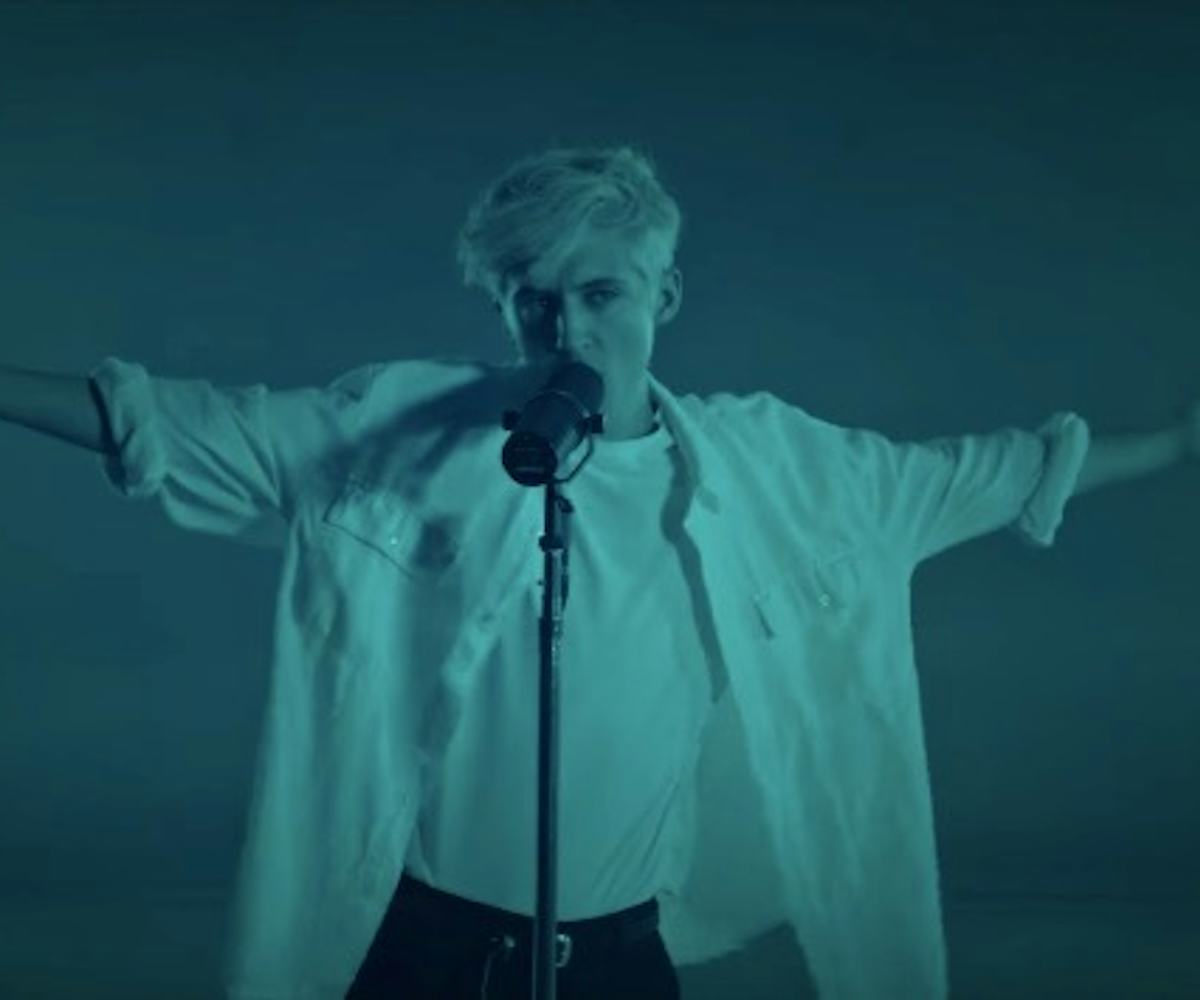 screenshot via youtube
Troye Sivan's "My My My!" Just Got Even Better
The singer just dropped an acoustic version of the smash hit
Troye Sivan just gave fans a new, stripped-down version of his hit single, "My My My!" and we love it.
In the new acoustic take, Sivan ditches the song's original electro-pop vibe for something more laid back that manages to be both sultry and sleek. And if you think the original music video's way of showcasing Sivan's unparalleled dance moves, couldn't be improved upon, think again. This go-round, the singer appears in an empty room that changes colors, and it's maybe even more alluring than the original, which featured Sivan taking to the streets.
Quickly after the video dropped, Sivan also told BBC Radio 1's Nick Grimshaw that he has just recorded a single with Ariana Grande. "Yes!!! The rumours are trumours!! @arianagrande is my pop queen and i can't wait for you guys to hear our song," Sivan later tweeted. 
While the YouTube-turned-pop sensation has yet to confirm an upcoming second album, we're pretty hopeful that this new release could be teasing what's to come. While we impatiently wait for more news, let one—or both—versions of "My My My!" tide you over.