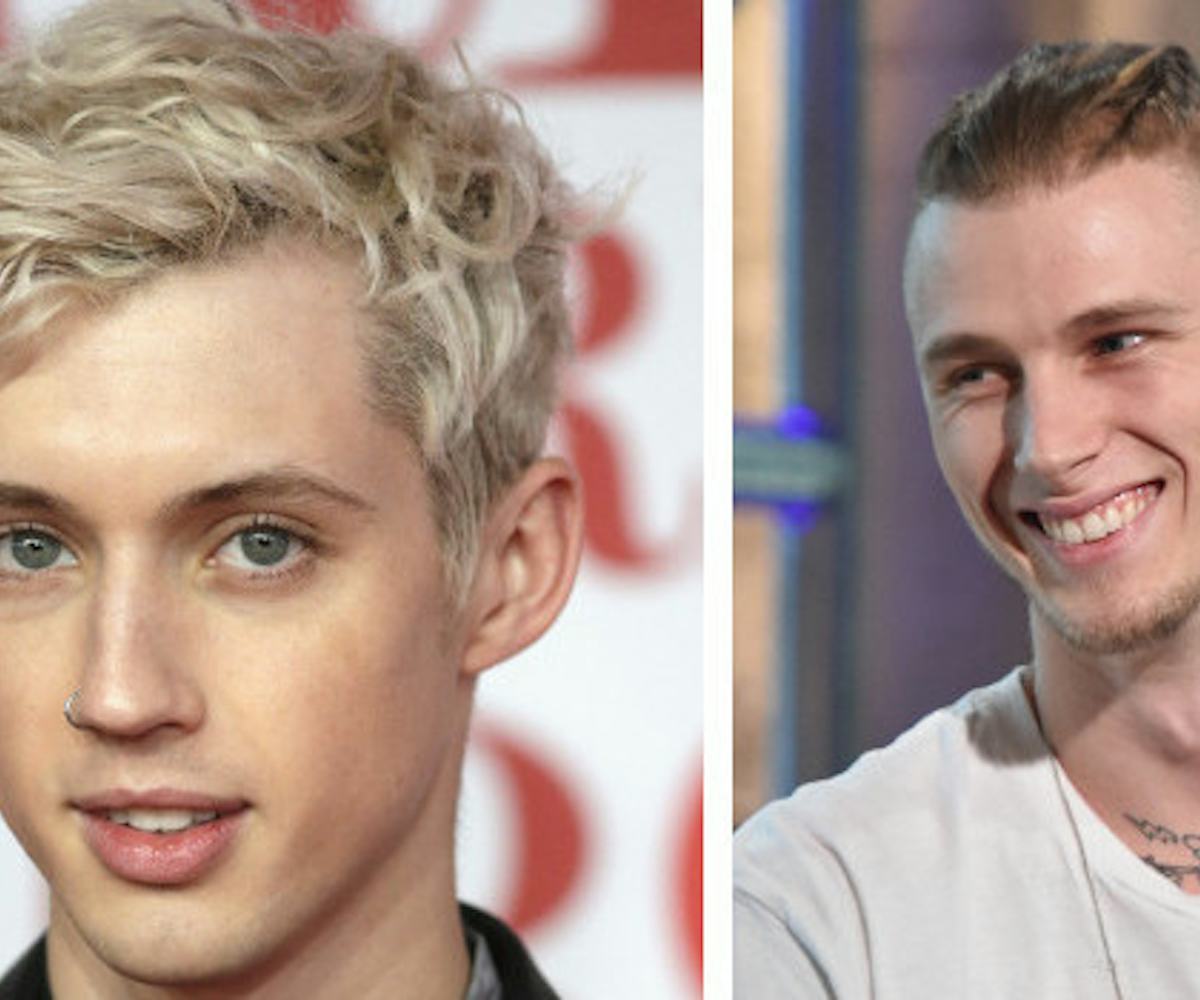 Photos by John Phillips,Mike Coppola/Getty Images
Troye Sivan Fans Are Calling Out A Machine Gun Kelly Subtweet
"guess who's not special ?!? you"
Machine Gun Kelly is currently being called out for what Troye Sivan fans perceive to be a subtweet aimed at the singer-songwriter.
Earlier this month, it was revealed that Sivan's forthcoming sophomore album would be called Bloom. 
Last night, MGK tweeted that he thought it was "kinda weird that dude released an entire album called bloom one year after i released an album called bloom." 
It should be noted that there are currently quite a few albums on Spotify named Bloom. And that includes efforts predating MGK's 2017 album from the likes of Beach House (2012) and RÜFÜS DU SOL (2016). However, given the tweet's timing, most people assumed MGK was referring to Sivan's effort. And while it's hard to say whether MGK is just making an observation, Sivan's fans aren't liking the implications. As such, they wasted no time in responding to his tweet. 
Hm.