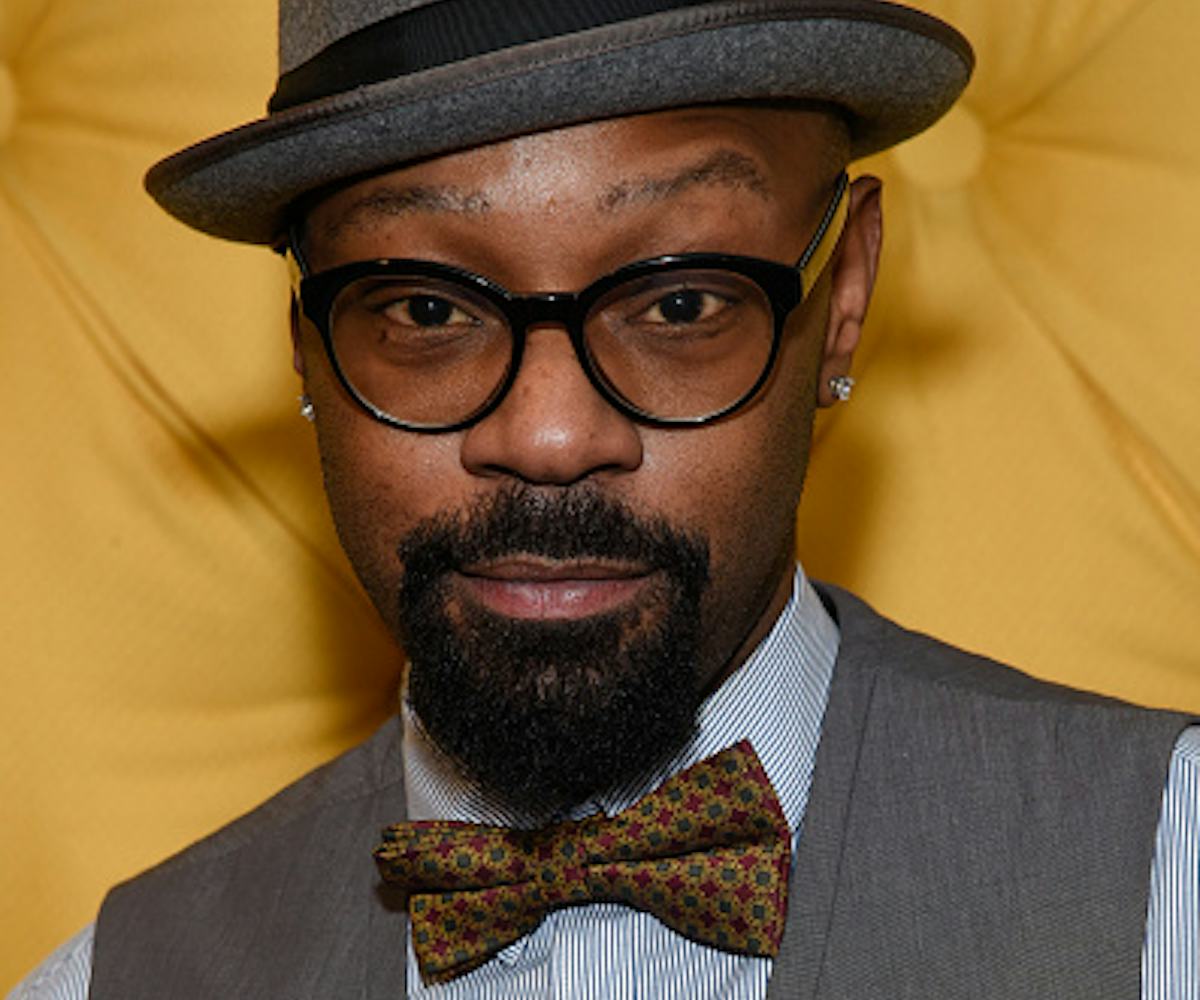 Photo by Matthew Eisman/Getty Images
'True Blood' Star Nelsan Ellis Dies At Age 39
Due to complications from heart failure
Nelsan Ellis, who played Lafayette Reynolds on HBO's "True Blood," has died due to complications from heart failure. The actor was 39 years old. 
"He was a great talent, and his words and presence will be forever missed," Ellis' manager, Emily Gerson Saines, told The Hollywood Reporter, after confirming his cause of death. 
"We were extremely saddened to hear of the passing of Nelsan Ellis," HBO wrote in a statement. "Nelsan was a long-time member of the HBO family whose groundbreaking portrayal of Lafayette will be remembered fondly within the overall legacy of 'True Blood.' Nelsan will be dearly missed by his fans and all of us at HBO."
Octavia Spencer, Ellis' co-star in The Help, broke the news of his passing on Instagram. "Just got word that we lost @nelsanellisofficial. My heart breaks for his kids and family," she wrote. "The first time I met him was on the set of the soloist and we were at rehearsal with a lot of the homeless cast members, and Nelsan was playing our counselor. He walked in wearing a pair of fitted camo cargo pants, a pristine white tshirt, a beret, and a denim jacket. Needless to say he was gorgeous, sexy. But his talent had me speechless. We became instant friends after that. He was sooooo funny. I miss him."
Ellis' other co-star in The Help, Viola Davis, also shared her condolences on social media. "He was like my son," she wrote. "Heartbroken. You took a piece of my heart with you."
Before portraying the short order cook-slash-vampire blood dealer on "True Blood," Ellis graduated from Juilliard. While the books that the show was based on killed off Reynolds' character early, his performance was such a hit with fans that the writers kept him on for the entire series. 
"Nelsan was a singular talent whose creativity never ceased to amaze me," "True Blood"'s creator, Alan Ball, said in a statement. "Working with him was a privilege."
In addition to "True Blood," Ellis also appeared in "Elementary," Get On Up, The Stanford Prison Experiment, Little Boxes, and Lee Daniels' The Butler. 
His family is asking that in lieu of flowers, donations be made to the Jenesse Center, a domestic violence prevention program, or The Restoration Ministries Church of God and Christ.