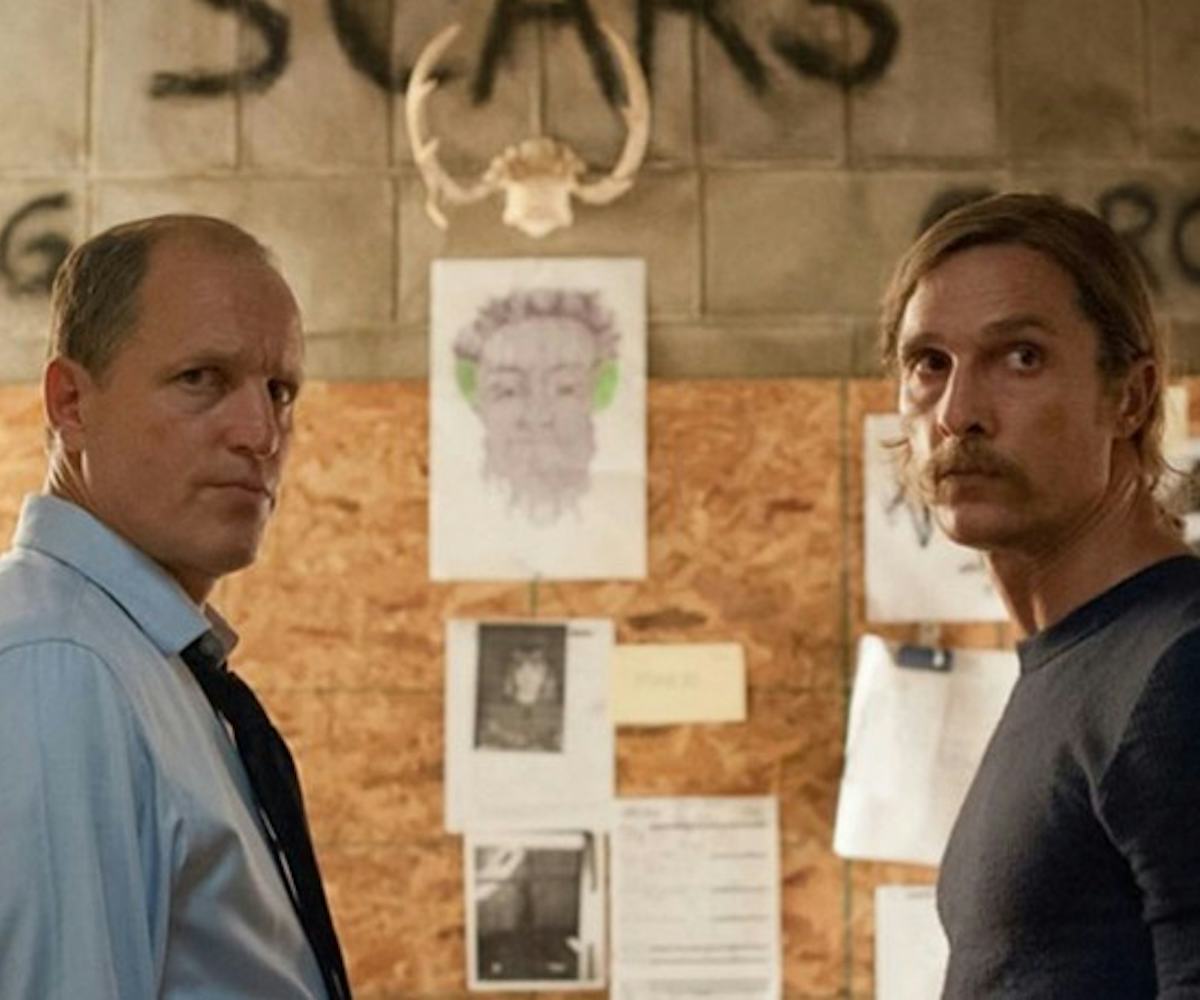 Image via Instagram/@TrueDetective
'True Detective' Season 3 Starring Mahershala Ali Is Officially A Go
And takes place in the Ozarks
HBO has officially greenlit True Detective Season 3, Deadline reports. The network previously closed a deal with Mahershala Ali to star in the upcoming season and has now secured a director, The Green Room's Jeremy Saulnier. 
Showrunner Nic Pizzolatto will also make his directorial debut on the series. Season 3 will be set in the heart of the Ozarks and tell the story of a crime whose mystery deepens over several decades. The narrative will be told through three separate time periods. Ali will play the lead role, Wayne Hays, a state police detective from northwest Arkansas. 
"Nic has written truly remarkable scripts," HBO president, Casey Bloys, said in a statement. "With his ambitious vision and Mahershala Ali and Jeremy Saulnier aboard, we are excited to embark on the next installment of True Detective."
Pizzolatto is the sole writer on the show, with the exception of one episode that he wrote with David Milch. He's currently still working on the scripts, and the number of episodes in Season 3 is unclear. The first two seasons had eight each. 
"I'm tremendously thrilled to be working with artists at the level of Mahershala and Jeremy," Pizzolatto said. "I hope the material can do justice to their talents, and we're all very excited to tell this story."
Matthew McConaughey and Woody Harrelson, stars of True Detective's first season, will return as executive producers. 
After a disappointing second season and more than two years off the air, fans are hoping that the show will redeem itself next season.