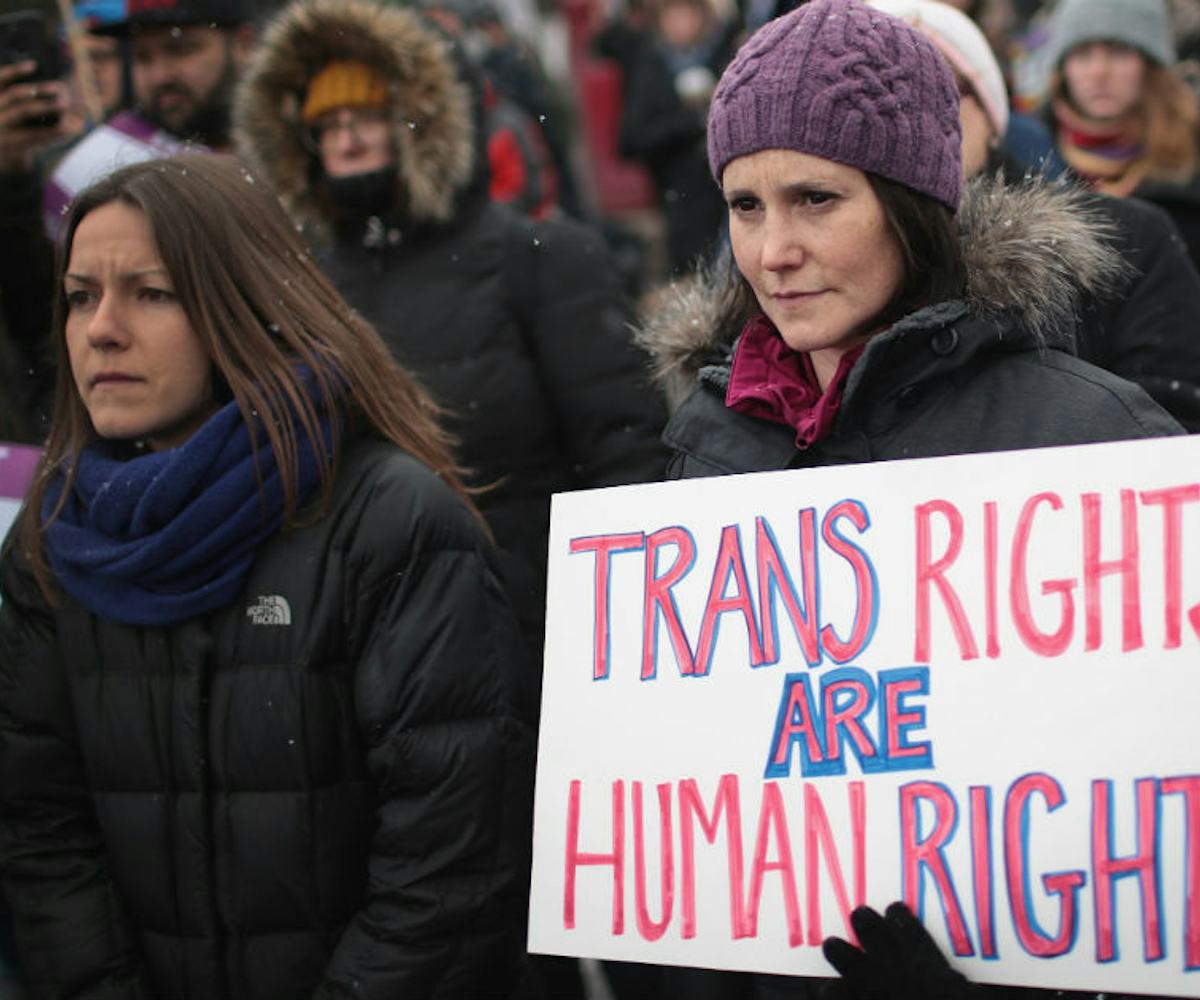 Photo by Scott Olson/Getty Images.
The Trump Administration Is Trying To Erase Transgender People
By redefining what gender means
The Trump Administration is continuing to inhumanely roll back rights for transgender individuals. According to The New York Times, they're now working toward narrowing the definition of gender to be based on a person's genitalia during birth.
The Times obtained a memo from the Department of Health and Human Services that argued the definition should be "on a biological basis that is clear, grounded in science, objective and administrable." The guidelines would make male or female the only gender options; once designated, a person's gender would be unchangeable. Anyone wanting to dispute their assigned gender would be subjected to genetic testing.
"Sex means a person's status as male or female based on immutable biological traits identifiable by or before birth," the memo reportedly states. "The sex listed on a person's birth certificate, as originally issued, shall constitute definitive proof of a person's sex unless rebutted by reliable genetic evidence."
The definition would be implemented under the Title IX law, which bans discrimination based on sex in federally funded education programs, according to the Times. It would essentially reverse the work under President Barack Obama which advanced transgender rights and allowed for more gender fluidity. 
After the news spread, #WontBeErased started trending on Twitter with many sharing ways in which allies can help the transgender community. Some suggestions include donating to organizations like Lambda Legal, and the National Center for Transgender Equality, as well as using your voice to stress that trans rights are human rights. And, of course, get out and vote this November.