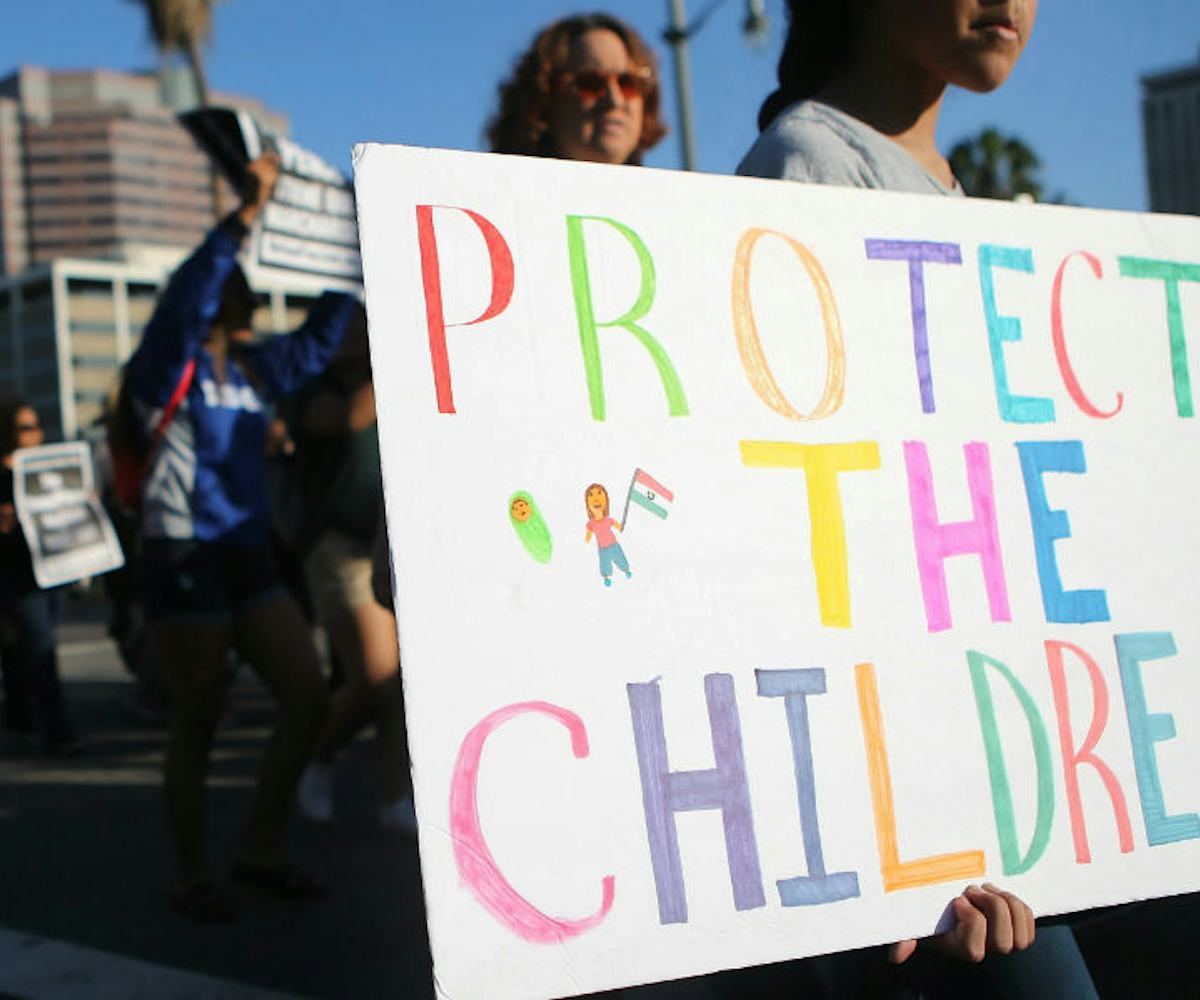 Photo by Mario Tama/Getty Images.
How To Join The Nationwide Protest Against Trump's Family Separation Policy
Get ready to march on June 30
On Saturday, June 30, people across the country will unite to protest Donald Trump's inhumane "zero tolerance" family separation policy.
On Monday, Representative Pramila Jayapal announced the news on All In With Chris Hayes. The main rally will take place at Lafayette Square in Washington, D.C., at 11am, but other marches will take place across the country. "We see the outrage, and we see that this has to be taken right to the White House, right to Donald Trump," Jayapal said, explaining that the Families Belong Together protests are being led by the National Domestic Workers Alliance and MoveOn, and they've partnered with hundreds of other organizations.
Almost 2,000 children have been separated from their parents over the past six weeks. They're being housed in shelters, tent cities, and concrete cells. Despite what right-wing television hosts like Laura Ingraham might have you believe, these are not summer camp- or boarding school-like conditions, and what's going on is cruel and traumatizing.
On top of reading our story about how you can help, you can also join a protest in your city (or one nearby) to make sure something is done. If you were among the millions of Americans who joined the Women's March following Trump's inauguration, you should recognize that this is a continuation of that fight, and be prepared to speak out about the injustices that were once just speculation but are now happening all around us.
Visit the Families Belong Together to find a demonstration happening near you.