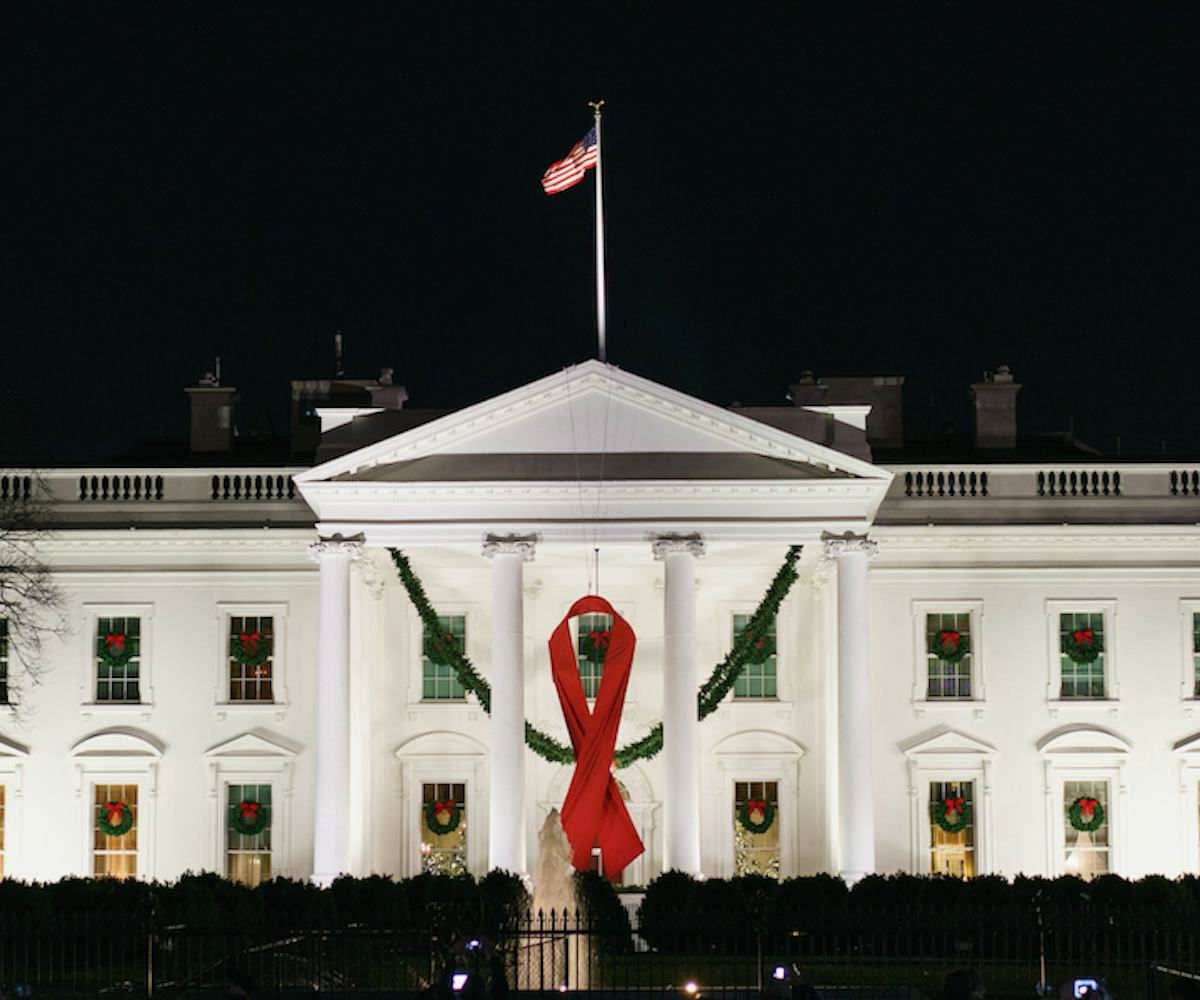 Photo by MANDEL NGAN / Getty Images
Trump Has Fired The Entire White House HIV/AIDS Council
Trump continues his assault on both the LGBTQ community and human decency
Only a few months ago, a majority of the members of the Presidential Advisory Council on HIV/AIDS (PACHA) resigned in protest of President Trump's positions on this health care issue, noting that Trump simply "doesn't care about HIV." Now, the remaining members of the council have been summarily fired. And with no indication that any future appointees to the group would be made, this perhaps means the organization has been disbanded completely.
According to the Washington Post, the 10 remaining holdouts of the council were let go by way of a standard form letter. The notice "thanked me for my past service and said that my appointment was terminated, effective immediately," said Patrick Sullivan, an epidemiologist at Emory University. Sullivan, who works on HIV testing, had been appointed for a four-year term in 2016.
PACHA was created in 1995 as a response to the ongoing HIV/AIDS epidemic. Unpaid employees of the board included "doctors, members of industry, members of the community and, very importantly, people living with HIV," said Scott Schoettes, a lawyer with Lambda Legal. "Without it, you lose the community voice in policymaking."
There had been no previous warning given to PACHA members before their termination letters were delivered via FedEx. Previous turnovers within the group, usually heralded by a change in administration, had allowed for members to complete their terms of service.
"The Trump Administration has no strategy to address the on-going HIV/AIDS epidemic, seeks zero input from experts to formulate HIV policy, and—most concerning—pushes legislation that will harm people living with HIV and halt or reverse important gains made in the fight against this disease," wrote Schoettes in a column for Newsweek when he announced his departure from his position in June.
President Trump was recently overheard grumbling, "[they] all have AIDS," while speaking of Haitians in an Oval Office meeting in June, according to the New York Times. The White House has, of course, denied these comments were ever made.