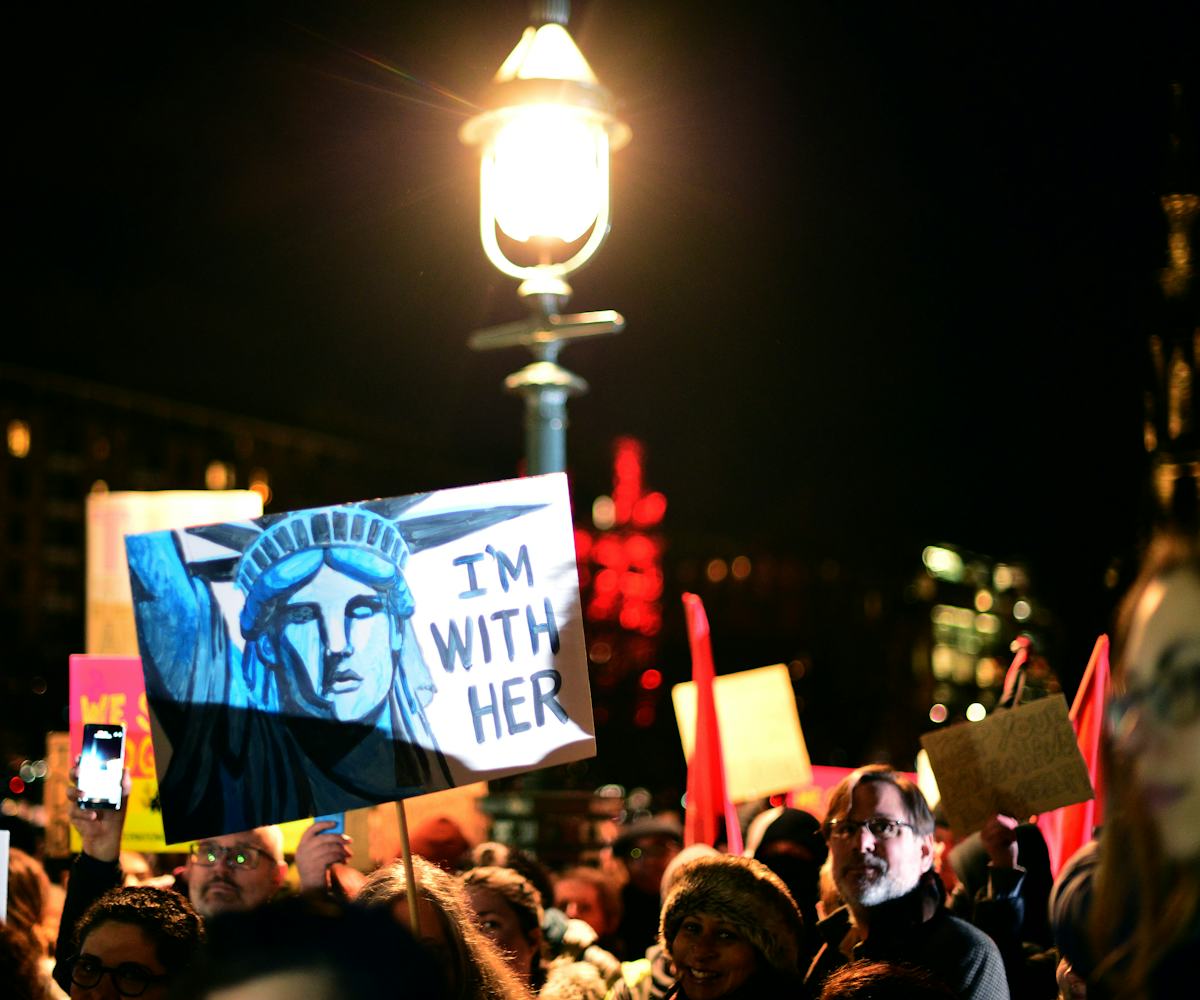 Photo by Mark Runnacles / Getty Images
Trump Is Challenging The Travel Ban Exemption For Grandparents
"Grandparents are the epitome of close family members," said a judge.
A Hawaii judge recently ruled that "close family" exempt from President Trump's travel ban included grandparents. In a cartoonishly villainous move, Trump's administration now plans on challenging that ruling as well.
The New York Times reports that Judge Derrick K. Watson of Federal District Court (who was one of the judges who originally blocked the ban on the grounds that it blatantly discriminated against Muslims) clarified a clause in the Supreme Court approved version of the travel ban, which prevented persons from Iran, Libya, Somalia, Sudan, Syria, and Yemen from entering America for 90 days. Refugees are barred from entering for even longer. The scaled-back order the Supreme Court accepted said that the ban would not apply to applicants who could show a "bona fide relationship" with a "person or entity" in the United States—but it was never specified what exactly that meant. The State Department stepped in to say that spouses, parents, parents-in-law, children, sons- and daughters-in-law, fiancés, and siblings of those already in the United States would be included in that definition, but Judge Watson added grandparents to that list in a Thursday ruling.
"Common sense, for instance, dictates that close family members be defined to include grandparents," Watson wrote. "Indeed, grandparents are the epitome of close family members. The government's definition excludes them. That simply cannot be."
One day later, the Trump administration made it clear they weren't happy with that addendum. According to The Hill, Attorney General Jeff Sessions plans on bringing this change to the Supreme Court. 
"Once again, we are faced with a situation in which a single Federal District Court has undertaken by a nationwide injunction to micromanage decisions of the coequal executive branch related to our national security," Sessions said in a statement. "The Supreme Court has had to correct this lower court once, and we will now reluctantly return directly to the Supreme Court to again vindicate the rule of law and the executive branch's duty to protect the nation."
Trump's administration has already capped the number of refugees from entering the United States in a fiscal year at 50,000—a number less than half of what Obama allowed. The exemptions for "close family" would be allowed even after the cap has been reached—which it already has.