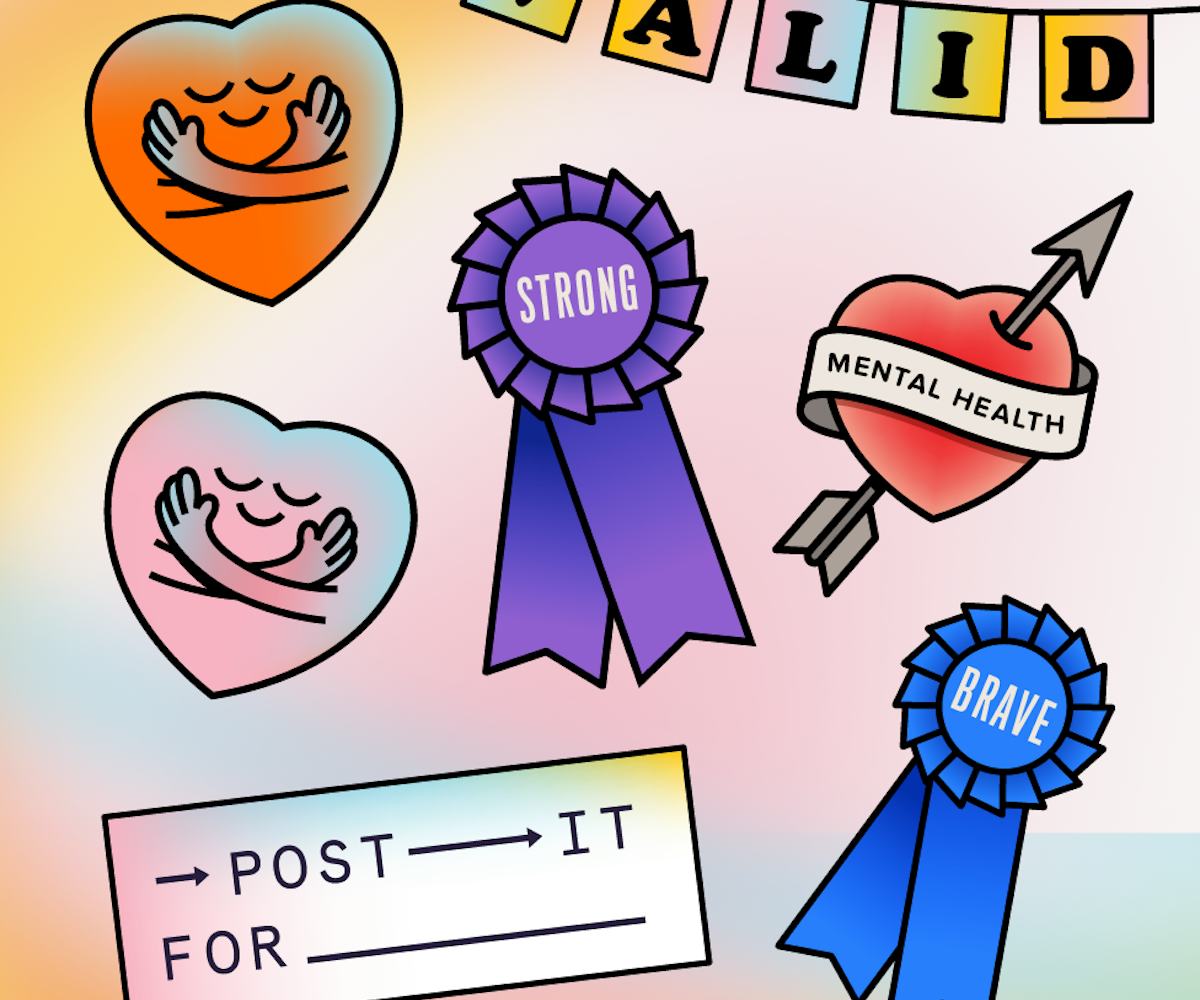 Tumblr
Tumblr Unveils Mental Health Month Initiatives
It's encouraging more open and honest conversations about emotional well-being
Under the Trump administration, one of the many things that has come under attack (both literally and figuratively) is mental health. Luckily, activists and internet denizens alike are picking up where our government left off. For example, in honor of Mental Health Month—which started today and continues throughout May—Tumblr is launching a series of wonderful initiatives in the hopes of encouraging more honest and open conversations about emotional well-being. To make it all the more impactful, the platform has also enlisted a handful of celebs to help contribute to the discussion.
Tumblr started out the month by announcing a handful of "Post It Forward" prompts to help get the dialogue going. They've also given their useful AI buddy, Tumblrbot (@tumblrbot), an upgrade to better answer questions about Mental Health Month and other related topics. Furthermore, the site has lined up a series of speakers for their Answer Time series to help facilitate even broader convos. Contributors to that series will include Pitch Perfect actor Utkarsh Ambudkar and pro-wrestler A.J. Mendez, whose book Crazy Is My Superpower details the former WWE star's experiences with bipolar disorder. A handful of other mental health advocates are involved, too, including Patrick and Amy Kennedy and the creators of #TheBlackout movement. Teen Vogue says that the site will also be putting up content from stars like Fergie and Tyler Oakley.
Tumblr is coming through with a series of trans-specific projects as well: It will be hosting a transgender rights event with The Ally Coalition and Facing History on May 16, in anticipation of International Day Against Homophobia and Transphobia.
Certain kinds of social media usage are linked to depression, making safe spaces on the web even more important. Tumblr seems to be doing their best to be part of the solution and not the problem.